A survivor of the Mississippi shooting spree that killed eight people, including a sheriff's deputy, described the terrifying moment when the suspect opened fire.
"I honestly believe he came to kill everybody in the house," Vincent Mitchell, the stepfather of the suspect's wife, told NBC affiliate WLBT.
Mitchell said in an interview with the Associated Press that it seemed like suspect Willie Corey Godbolt at first would leave the home peacefully before he opened fire.
"He acted like, motioned like, he was fixing to go. Then he reached in his back pocket and grabbed a gun," Mitchell said. "He just started shooting everything."
The hail of bullets began just before midnight on Saturday when authorities were responding to a domestic call in the rural town of Bogue Chitto, Mississippi Bureau of Investigation spokesman Warren Strain told NBC News.
Mitchell told WLBT that suspect Godbolt, 35, showed up at his home and was arguing with his estranged wife, demanding she give up their children.
"He came to get his kids for the night and they acted like they didn't want to go and a deputy was called out," he said. "And the deputy said, ''C'mon Mr. Godbolt, let's go,' and he shot him. And then he started shooting everybody."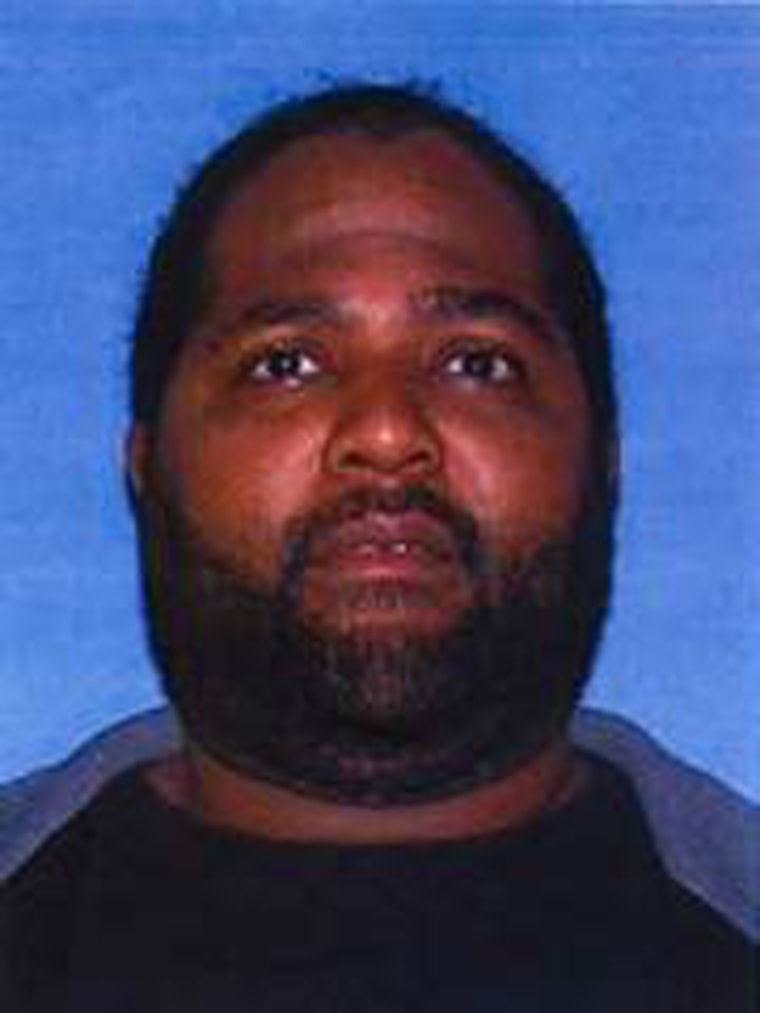 The bodies of three women and a Lincoln County Sheriff's Department deputy were found at the home. The other victims were discovered in two separate homes about 15 miles away in Brookhaven, where the bodies of two boys and an adult man and woman were found, Strain said.
The victims were identified on Monday as: Barbara Mitchell, 55; Brenda May, 53; Tocarra May, 35; an unidentified boy, age unknown, a 17-year-old boy, Ferral Burage, 45; and Shelia Burage, 46.
The deputy was identified on Sunday as 36-year-old William Durr, a two-year veteran at the sheriff's department and four-year veteran of the Brookhaven Police Department.
Lincoln County Sheriff Steve Rushing told WLBT that Durr leaves behind a wife and 10-year-old son.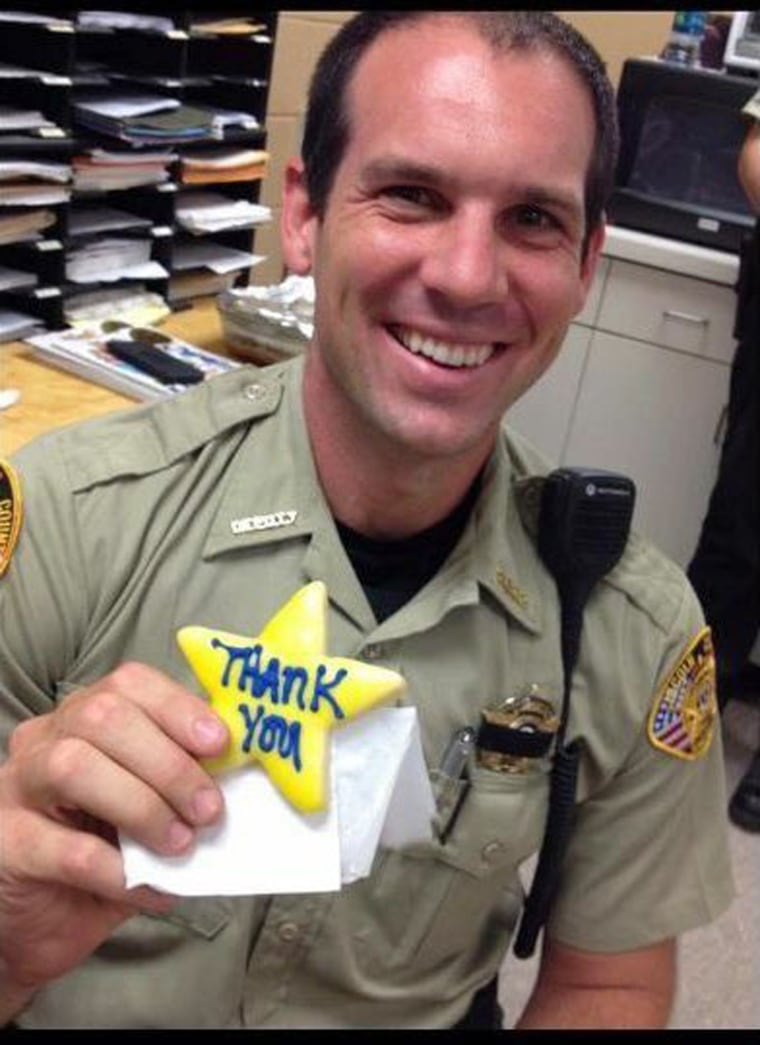 Strain told NBC News that the preliminary investigation indicated that the suspected shooter was either related to or an acquaintance of the victims, except for the slain deputy.
Godbolt was taken into custody and remained hospitalized for a gunshot wound, Strain said Monday. Officials did not say how Godbolt was injured.
The bureau plans to charge him with one count of capital murder and seven counts of first-degree murder, Strain said. Those charges could be modified as the investigation moves forward, he added, and Godbolt could make his first court appearance as early as Tuesday, pending his release from the hospital.
Mitchell told WLBT that the victims found in his home were his wife, his wife's sister and one of his wife's daughters.
"This is just unbelievable. A nightmare just come real," he said.
He, Godbolt's wife and their two young children were able to escape the house alive through a broken window, according to WLBT.
Family members told the station that Godbolt then took a person hostage and forced them to drive to the next two crime scenes in Brookhaven. Those two houses were about two miles apart.
Mitchell said his wife's niece and her husband were killed in one of the homes, and a neighbor told WLBT that the home where the two boys were killed belonged to cousins of Godbolt's. It was unclear how the unidentified boys knew Godbolt.
Mitchell said the shootings followed "several years" of Godbolt abusing his stepdaughter.
"And this is the outcome of domestic violence," he said.
Gov. Phil Bryant issued a statement on Facebook on Sunday, reading: "I ask all Mississippians to join Deborah and me in praying for those lost in Lincoln County. Every day, the men and women who wear the badge make some measure of sacrifice to protect and serve their communities. Too often, we lose one of our finest. I thank the law enforcement agencies involved for their hard work. May the peace of the Almighty wash over those hurting after this senseless tragedy."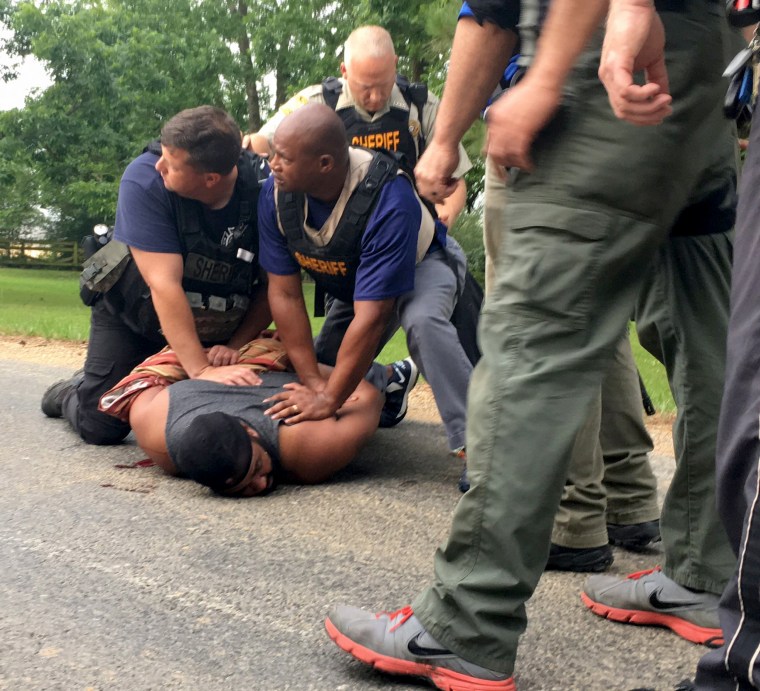 Godbolt, while handcuffed and on the ground, told The Clarion-Ledger newspaper shortly after his arrest that his intention was to be killed by police.
"We [were] talking about me taking my children ... I was having a conversation with her step-daddy and her mama and her, my wife, about me taking my children home," Godbolt said while still surrounded by officers. "Somebody called the officer, people that didn't even live at the house, but that's what they do. They intervene."
"It cost him his life. I'm sorry," Godbolt said, in reference to the deputy.
"I ran out of bullets," he said. "Suicide by cop was my intention."
"I ain't fit to live. Not after what I've done," he said.