A Boston constable was killed in a shootout late Wednesday after he shot and injured two police officers responding to a domestic incident at his home.
Police Commissioner William Evans identified 33-year-old Kirk Figueroa as the deceased gunman, in a press conference Thursday.
He said officers Richard Cintolo and Matt Morris were injured and both in stable but critical condition.
"We talk about officers running into danger — we've seen it on marathon day, we've seen it today," Evans said. "I'd like to commend my officers for the courage and bravery they displayed last night, I'm really proud of their efforts."
Officer Cintolo is a 27 year veteran of the East Boston police station and officer Morris is a 12 year veteran of the department.
NECN:'I Just Heard My Roommate Die': Eyewitness Describes East Boston Shootout with Police
Evans confirmed that Figueroa was a Boston Constable and said the Boston Police had conducted background investigations into the suspect before issuing his license, but were prohibited from investigating him on a federal level. He also stressed that the suspect did not have a license to carry a weapon.
"Constable is very much like a mailman, he goes and delivers civil process. He had no right in Massachusetts to possess the gun in hand," Evans said.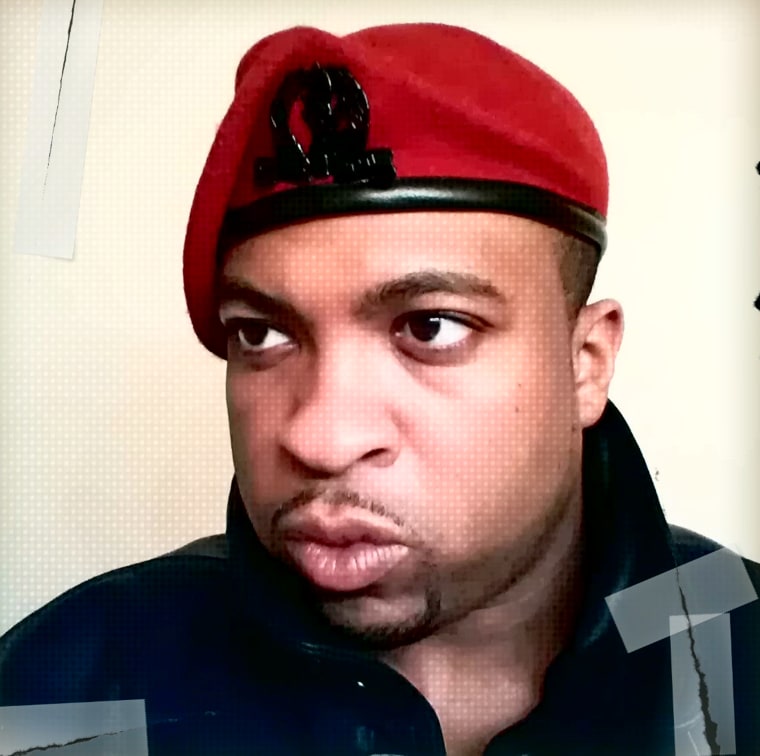 Police were responding to a call just before 11 p.m. ET of a possible domestic disturbance between two male roommates in the city's East Boston neighborhood. One of the roommates was described as being armed. Upon arrival, officers were met at the door by a victim who claimed his roommate had pulled a large knife on him, Commissioner Evans told reporters.
Figueroa then produced what officials describe as a "tactical shot gun" and began firing on police, wounding the two cops, Evans said. Fellow officers began applying first aid, while other officers ran into the apartment.
"Officers continued to exchange gunfire and the suspect in question was neutralized and the threat discontinued," Evans said.
Officer Morris was hit in one of his main arteries in his leg and officers applied a tourniquet before he was rushed to Massachusetts General Hospital, Evans said. Officer Cintolo was also injured. Commissioner Evans could not confirm if either of the cops were wearing tactical vests.
Figueroa's roommate was not injured in the standoff. A third roommate, who is a New England Cable News (NECN) employee, was also safely evacuated. He told NECN that he had been sleeping in his room when he woke up to his roommates arguing downstairs.
"Maybe 10 minutes later, I heard knocking on the front door. I opened my room door and police busted down the front door, guns drawn, saying, 'Hands up! Who are you? What are you doing here?'" he told NECN.
Minutes later he said, shooting started.
"It wasn't until later that I really noticed, I just heard my roommate die. To hear the screams, it's chilling," he said.
NECN: What We Know About the East Boston Police Shooting Suspect
Police tweeted earlier for residents to "shelter in place" and that a search for a possible second suspect was underway, but said around 30 minutes later that the order was lifted and just one suspect was located.
In addition, nine officers were treated at Tufts Medical Center for minor injuries sustained during the gun battle and for stress. They were released Thursday.
Suffolk County District Attorney Daniel Conley said his office would conduct an investigation into the shooting because of the use of deadly force on the suspect.
"It's going to take some time because the two individuals that probably know most about this event are behind us at Mass General fighting for their lives," Conley told reporters.