The suspect in a chilling case in which a missing woman was found alive and chained inside a metal container in South Carolina may have killed seven people, authorities said.
Todd Kohlhepp, 45, pointed out two more grave sites on his property and told investigators he killed four people in 2003, Spartanburg County Sheriff Chuck Wright said. Kohlhepp was denied bond Sunday.
At a news conference Sunday, Wright told reporters that a site found in a wooded area contained human remains that hadn't yet been identified.
"We are in the process of trying to get that person removed and get a positive identification," Wright said. "We can't tell anything about the cause of death, the gender, how long, any of that stuff."
Wright added that authorities hadn't yet found the possible additional site.
The confirmed number of deaths linked to Kohlepp is five, Wright said. On Saturday, Wright and the county coroner identified a body found in a shallow grave Friday as that of Charlie Carver, the missing boyfriend of Kala Brown, the woman who was found chained alive.
Brown, 30, was found Thursday when deputies investigating a tip about a sex crime heard banging from inside a metal container.
Brown told investigators that she witnessed her captor shoot and kill Carver, her boyfriend who went missing with her in August, local prosecutor Barry Barnette said at a bond hearing Friday.
The four people killed in the 2003 cold case were identified as Scott Ponder, Beverly Guy, Brian Lucas and Chris Sherbert, NBC station WYFF of Greenville reported. They were found shot to death at a Superbike Motorsports near Chesnee.
"He told us some stuff that nobody ought to know," Wright said. "The solicitor and the investigators who have been working case said it was good. We've got four murder warrants signed on him."
Kohlhepp had been charged with kidnapping. As of Saturday night, he was also charged with four counts of murder, according to jail records. Wright said Kohlhepp would soon be charged in Carver's death.
Brian Lucas' father, Tom, told WYFF on Sunday that he was thankful that police made the discovery.
"It's just a miracle that something like this would snap together," he said.
Another relative, Terry Guy, lost his wife, Guy, and stepson, Ponder, in the quadruple murder.
He told WYFF that Kohlepp didn't appear remorseful during a court hearing. Still, Guy added that he wanted to "actually pray with the gentleman, [to] look him in the eye and tell him, 'I forgive you.'"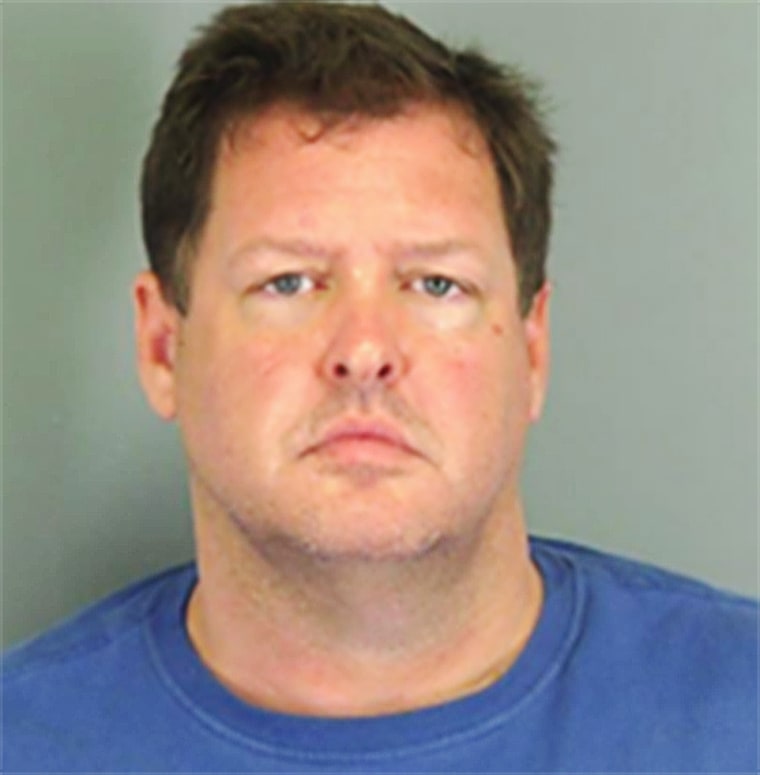 Missing Pieces Network, a nonprofit organization dedicated to serving families of the missing, abducted or murdered, said it has identified "six or seven other women" who have disappeared close to the area that Brown was found.
So far, the group has identified two women to NBC News: Tracy Wright and Tammy Kingery who have gone missing — the former as recently as three weeks ago.
Wright said Sunday that it "very possible" that the remains discovered Sunday were connected to other missing persons cases in the area. He added that authorities were searching other properties within the state and elsewhere connected to Kohlhepp.
"We're not limiting our investigation to South Carolina at all," he said.
Court records obtained by WYFF reveal Kohlhepp has a history of abduction and violent behavior.