LOS ANGELES — The swatting suspect accused of making a bogus 911 call that led to the fatal police shooting of an innocent Kansas man has been charged with making a false alarm.
The charge against Tyler Barriss, 25, was contained in a "fugitive from justice" warrant that was filed against him Wednesday during court appearance in downtown L.A., where he made no attempt to fight extradition to Wichita, Kansas.
When asked by the judge whether he understood the contents of the warrant, Barriss responded, "I did."
Barriss was arrested last week after a police SWAT team responding to what turned out to be a hoax call about a hostage situation shot and killed 28-year-old Andrew Finch.
Related: Family of 'swatting' victim wants Kansas officer who fired fatal shot charged
The FBI estimates there are roughly 400 cases of hoax emergency calls or swatting every year. But this appears to be the first time — in the decade or so since the phenomenon emerged — that a case of swatting resulted in a death, federal sources told NBC News.
Barriss, who is being held without bail, will remain in the Los Angeles County Jail until Kansas authorities come get him. They have until Jan. 17 to do so.
"Transportation of Mr. Barris back to the State of Kansas will now be arranged between the Sheriff's Department of Los Angeles County, California and the Sheriff's Department of Sedgwick County, Kansas," Sedgwick County District Attorney Marc Bennett said in a statement.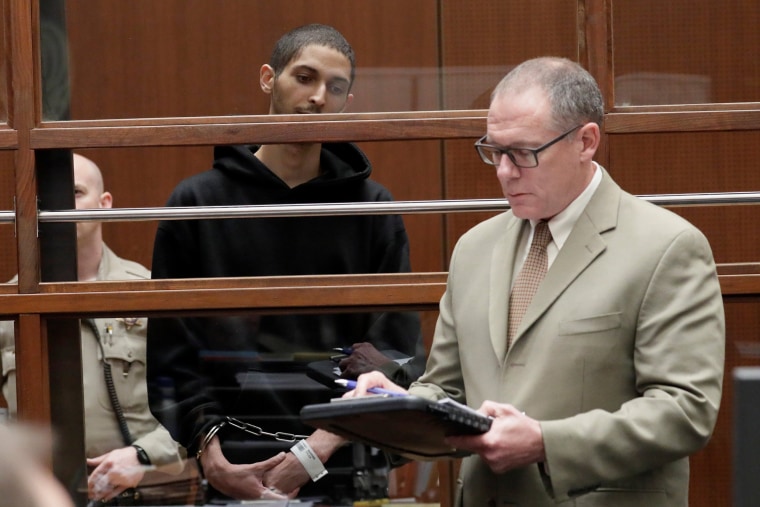 Meanwhile, Finch's family's lawyer said they intend to sue the officer who fired the fatal shot and the Wichita police.
"Tyler should be held criminally responsible for the swatting," attorney Andrew Stroth said Wednesday in an interview with NBC News. "But this is about the officer who shot and killed Andy... How could the police not be prepared for a situation like this? The police need to be better at vetting these kinds of situations."
The developments came on the heels of reports that Barriss had been involved in at least 20 other swatting incidents and was sentenced in 2016 for calling in bomb scares on two Los Angeles-area schools and a TV station.
Related: Suspect in Kansas 'swatting' death served time for false bomb reports
The FBI has joined in the investigation, which is being spearheaded by police in Wichita.
Barriss allegedly set off the chain of events that ended with Finch dead on Dec. 29 after getting into some kind of dispute with an online gamer, law enforcement sources told NBC News.
Dexerto, a news service that covers online gaming, reported the fight was over a $1 or $2 wager in a "Call of Duty" game on the UMG Gaming portal.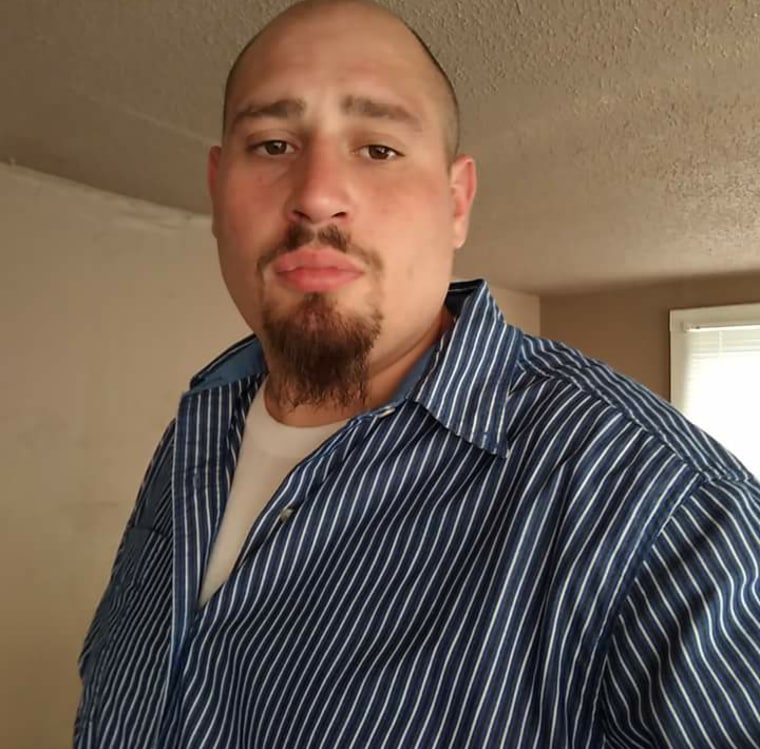 Barriss allegedly gave authorities what he believed was the address of the gamer and falsely claimed he had shot his father in the head and was holding his mother and a sibling at gunpoint.
But the address turned out to be the home of Finch, who was not involved in the dispute or even armed.
Finch was killed, Wichita Deputy Police Chief Troy Livingston said, after the officers told him to put his hands up and he apparently moved one of them toward his waistband. He said the fatal shot was fired by a veteran officer who is now on paid leave and facing an investigation.
"Due to the actions of a prankster we have an innocent victim," Livingston said.
Andy Blankstein reported from Los Angeles, Corky Siemaszko from New York City.