A Phoenix man suspected of decapitating his wife and mutilating himself last week was transferred Saturday from a local hospital to Maricopa County jail, where he was charged with first-degree murder, Phoenix Police said in a Sunday.
In what authorities describe as "an absolutely horrific scene," Kenneth Wakefield, 43, is suspected of killing his wife, Trina Heisch, 49, and leaving her body — along with two dead dogs — inside the bedroom closet of their apartment.
After a neighbor dialed 911 on a Saturday morning, officers found the couple's home covered in blood. Wakefield was missing part of his left arm, as well as one of his eyes, and he appeared to have stabbed himself repeatedly in the chest.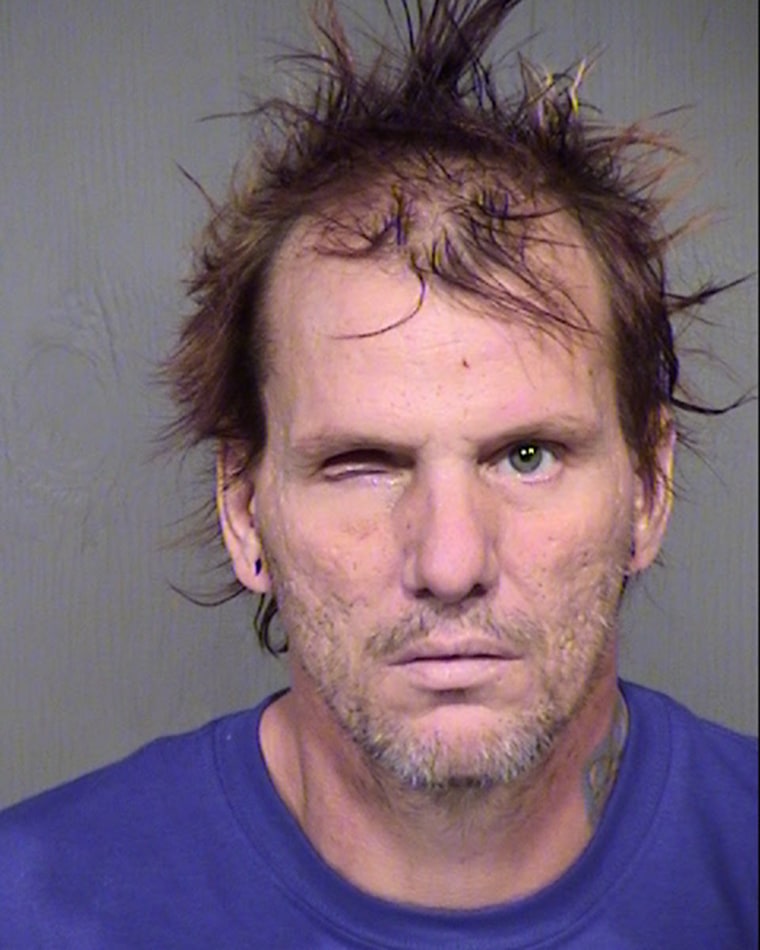 Police have said that Wakefield and Heish met at a mental health facility, where they married, and that the couple has a history of domestic violence, drug abuse and mental illness.
It was still unclear what triggered the alleged attack, however.
Wakefield, who was being held on $2 million bond, was also charged with two counts of animal cruelty.