Authorities have identified a gunman suspected of killing one man, kidnapping three others and wounding two California sheriff's deputies in a violent spree.
Benjamin Peter Ashley is believed to be hiding in a remote area east of Bakersfield, California, Kern County officials said at a press conference earlier this week.
"We're confident this is our guy," Kern County Sheriff Donny Youngblood said. "We believe this is a very dangerous person and public safety is a number one concern."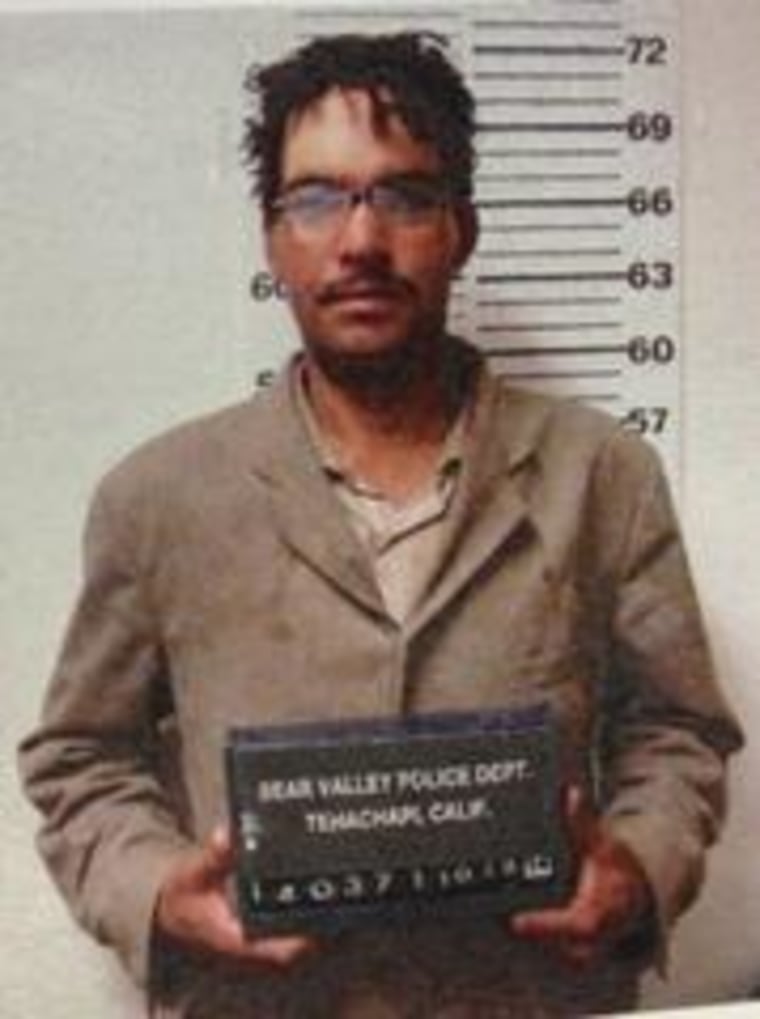 The spree began on July 28 when three young men were held hostage at gunpoint in a cabin before breaking free. Two days later, 64-year-old retired dentist David Louis Markiewitz was found dead in a cabin about 10 miles away, and on Saturday, two SWAT team members were wounded as they scoured a mobile home.
Kern County Sheriff's Office has said that fingerprints and DNA linked the Ashley to all three incidents.
Ashley has a long criminal history, with arrests in Glendale, Yosemite and Los Angeles, California. He was convicted of robbery in San Diego County in May 2008, according to NBC affiliate KGET. He was on probation for three years and spent 180 days in jail.
Authorities have established a tip line for residents to report any suspicious activity.