/ Source: Associated Press
LOS ANGELES — The man accused of making a hoax 911 call that led to a fatal police shooting in Kansas last week previously made as many as 20 similar calls and was sentenced in 2016 for making false bomb reports involving two Los Angeles-area schools and a television station, authorities said Tuesday.
Tyler Raj Barriss, 25, was scheduled to appear in a Los Angeles courtroom on Wednesday on a request to extradite him to Kansas, where police in Wichita responding to a hoax call on Thursday shot and killed Andrew Finch, 28.
Barriss was being held without bail on an arrest warrant from Sedgwick County, Kansas.
Police said Finch was an innocent victim of a harassment tactic called "swatting," in which someone deceives authorities into sending SWAT officers or other emergency services to another person's address.
Law enforcement sources told NBC News that Barriss made the false report after he got into a dispute in connection with online gaming. He gave authorities the address where he believed that person lived, but it was an address for Finch, who wasn't involved in the dispute, the sources said.
In 2015, California authorities pursued Barriss for similar activities. The Los Angeles County District Attorney's Office handled two cases that year of bomb threats involving Barriss, a spokesman for the agency told NBC News on Tuesday.
The cases involved four separate threats — two against KABC-TV and one each against an elementary school in Los Angeles and a middle school in Granada Hills, near Los Angeles, the spokesman said.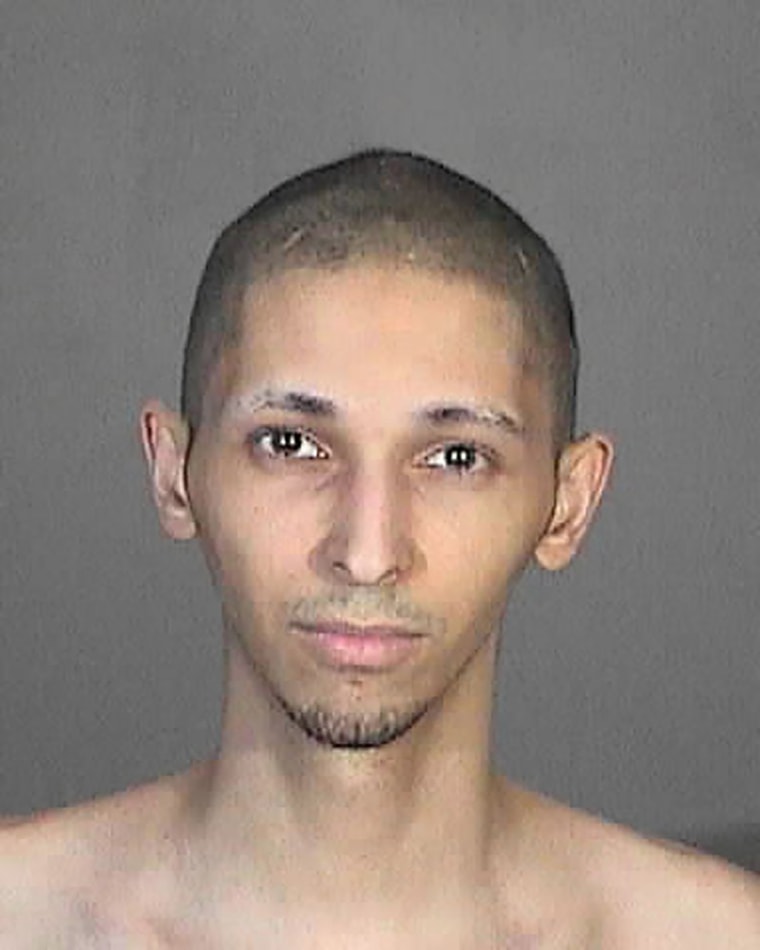 The cases were consolidated, and Barriss pleaded no contest in May 2016 to felony counts of making a false report of a bomb to an agency or a business and maliciously reporting a false bombing. He was sentenced to 32 months in the Los Angeles County Jail, the district attorney's office said; under California law, nonviolent offenders customarily are released after serving half of their sentences.
No information was immediately available on whether he was on probation or whether he was being monitored.
The FBI's Los Angeles field office separately confirmed Tuesday night that it worked with Los Angeles-area police on a series of threats Barriss allegedly made in or around 2015. It said it deferred the case to California authorities to pursue prosecution.
Analysis: Charges against suspect in 'swatting' hoax could be complicated
A spokesman for police in Glendale, north of Los Angeles, told NBC News that Barriss is believed to have made about 20 threat-related calls around the country during the time of that investigation. Some of the calls went to universities and news organizations, Sgt. Dan Suttles said.
Wichita police said a man believed to be Barriss called 911 on Thursday and claimed that his father had been shot in the head and that he was holding his mother and a sibling at gunpoint. Police said one of the officers who responded to Finch's home fired after the victim moved his hand toward the area of his waistband.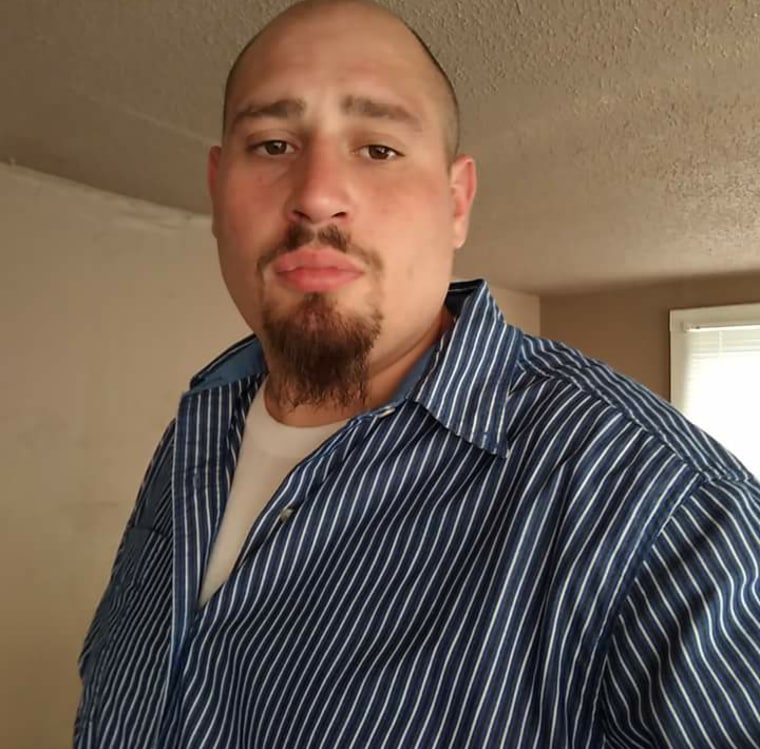 Wichita Deputy Police Chief Troy Livingston said Finch was unarmed. "Due to the actions of a prankster we have an innocent victim," he said
The officer who fired the shot, a seven-year veteran of the department, is on paid leave pending an investigation. Finch's family said through their attorney on Tuesday that the officer should also be charged.
"Justice for the Finch family constitutes criminal charges against the shooting officer and any other liable officers as well as damages against the city of Wichita for the policies and practices of its Police Department," the lawyer, Andrew Stroth, who is representing the family, told the Associated Press.