A gunman clad in black opened fire inside a Long Island supermarket Tuesday, killing one and wounding two more, police said.
Gabriel Dewitt Wilson was identified as a person of interest in the 11:19 a.m. attack, in West Hempstead, a suburb about 27 miles east of New York City, Nassau County Police Commissioner Patrick Ryder told reporters.
Then at about 3:11 p.m., Nassau County Executive Laura Curran announced that a suspect "is in custody."
The person killed is a 49-year-old man, while the two other victims were taken to nearby hospitals and were alert, Ryder added. Their names and conditions were not immediately released by authorities.
The shooting occurred in an upstairs manager's office at a Stop & Shop supermarket, police said.
"That person of interest we believe is the shooter," Ryder said. "He left the scene and he was still carrying the handgun."
Ryder added: "He was wearing all black."
Wilson is believed to be an employee or a former employee of the store.
There hadn't been any formal complaints or concerns about the suspected shooter nor any "indication that there was anything like this on the horizon," said Local 338 President John Durso, whose union represents many of the store's employees.
The shooting happened in late morning with the Stop & Shop at 50 Cherry Valley Road filled with customers.
"We probably had a couple hundred shoppers in the store at time," Ryder said. "You saw the line trying to get out. We stopped to question (them) to make sure we had anyone who was a witness."
Wilson was last seen wearing a black baseball hat and a black sweatshirt heading westbound on Hempstead Turnpike, police said.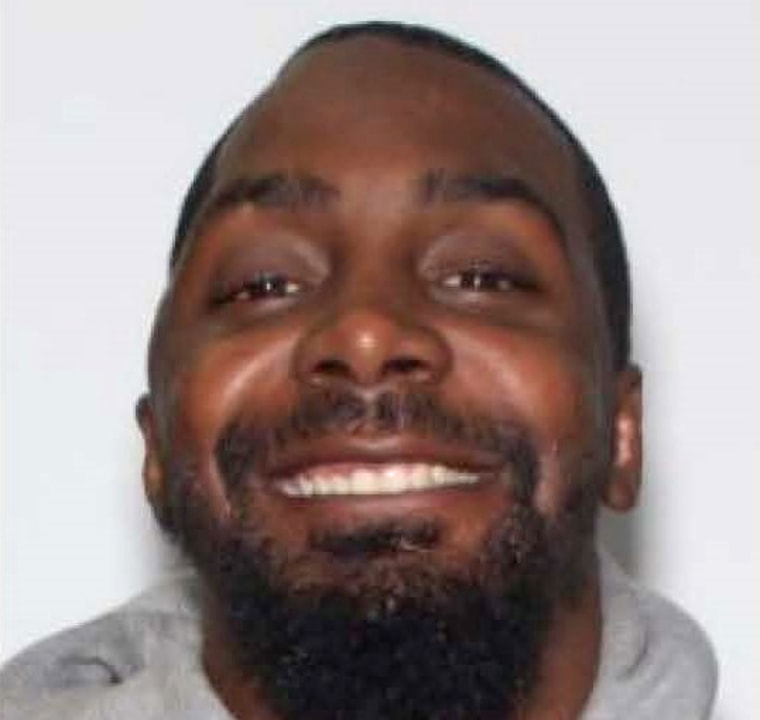 Wilson fled after the shooting, possibly jumping on a nearby bus to escape, NBC New York reported.
Schools in the West Hempstead district were placed on lockout after administrators were told there was police activity in the area.
"We are shocked and heartbroken by this act of violence that occurred at our store," Stop & Shop President Gordon Reid said in a statement.
"Our hearts go out to the families of the victims, our associates, customers and the first responders who have responded heroically to this tragic situation. At this time, we are cooperating fully with local law enforcement on the investigation. The store will remain closed until further notice, and we appreciate the Long Island community's support during this difficult time."
The Long Island shooting comes less than a week after authorities said a gunman killed eight people at a FedEx facility in Indianapolis on Thursday before killing himself.
Four others who were shot and another who was injured were taken to hospitals. Officials identified the gunman as a former FedEx employee. Four of the eight victims were from the Sikh community.
The incident also marked the second deadly shooting at a grocery store in less than a month. On March 22, a gunman walked into a Boulder, Colorado, supermarket and randomly started shooting shoppers, killing 10 people, including a police officer. The suspect was charged with 10 counts of first-degree murder.
In 2021, there have been at least six other large-scale shootings, including the ones in Indianapolis and Boulder, according to NBC News.