The man arrested in connection with the killing of five people — including his infant daughter and her mother — in Modesto, Calif., on Saturday is also a suspect in the murder of a two-year-old boy last year, police said in a news conference Monday.
Modesto Police Chief Galen Carroll said the boy, Christopher Ripley, was with suspect Martin Martinez, 30, last October when he died of blunt force trauma.
"He sustained a head injury while Martin Martinez was watching him alone," Carroll said.
Ripley was the son of the woman who authorities have said Martinez once had a relationship with, Amanda Crews.
Crews, a Boston University graduate and a family practitioner, according to NBC affiliate KCRA, was also among the dead who were found over the weekend at her home on a quiet residential street in East Modesto.
Carroll said that authorities didn't determine that Ripley was the victim of homicide until last week — nine months after the boy died, and two days before the five bodies were discovered.
"Homicide investigations take a great deal of time," Carroll said, adding, "You have only have one shot."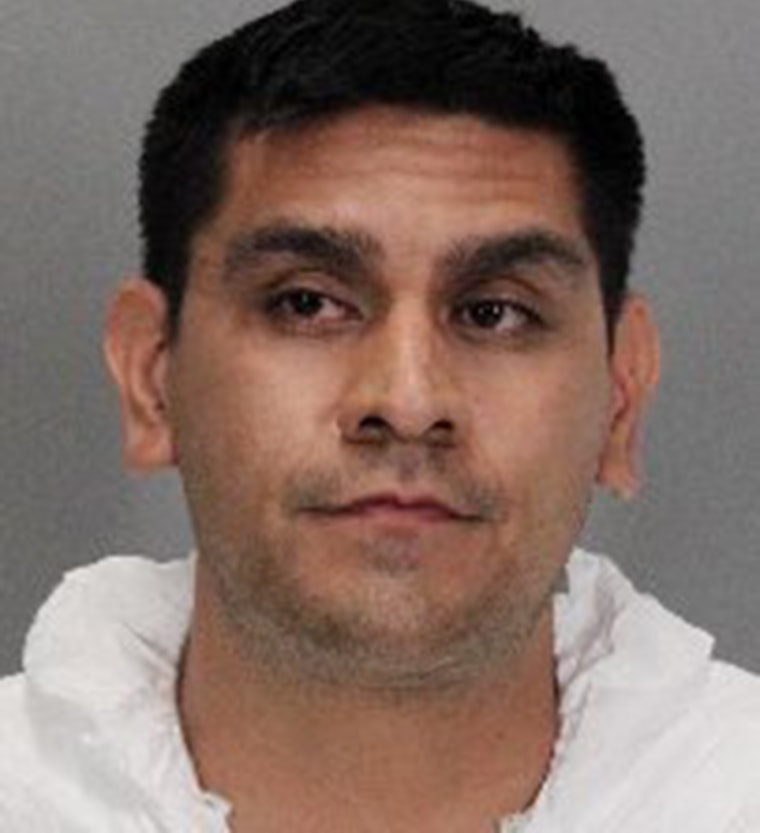 Carroll said that a children's services agency had intervened to protect Crews' other children, though he did not offer details. A warrant was issued for Martinez's arrest in connection with Ripley's death on Saturday, and police found Martinez early Sunday in San Jose, where he was leaving a movie theater with his father, Carroll said.
Carroll said that the determination that Ripley was murdered did not appear to have played a role in the killings, though he added that no other motive had yet been established.
KCRA identified the other victims as 6-month-old Rachel Martinez, who was the daughter of Martinez and Crews, 6-year-old Elizabeth and her 5-year-old friend. Martinez's mother, Anna Brown Romero, 57, was also killed.
Carroll said that police found their bodies after responding to a 911 call from a friend of Crews, who said that she'd missed a lunch date.
"There were no survivors," Carroll said.