The man suspected of killing President George H.W. Bush's former cardiologist died in an apparent suicide Friday morning after being confronted by Houston police officers, authorities said.
Joseph James Pappas, 62, was accused of shooting Dr. Mark Hausknecht, 65, on July 20. Police had warned that Pappas was considered armed, dangerous and potentially suicidal.
A massive manhunt had been underway for Pappas, who police earlier this week said may have targeted the surgeon because his mother died on his operating table two decades ago.
Houston police Chief Art Acevedo announced the news of his death at a press conference Friday, and said there was no doubt that the man in question was Pappas.
"This is our suspect. The suspect's deceased," he said.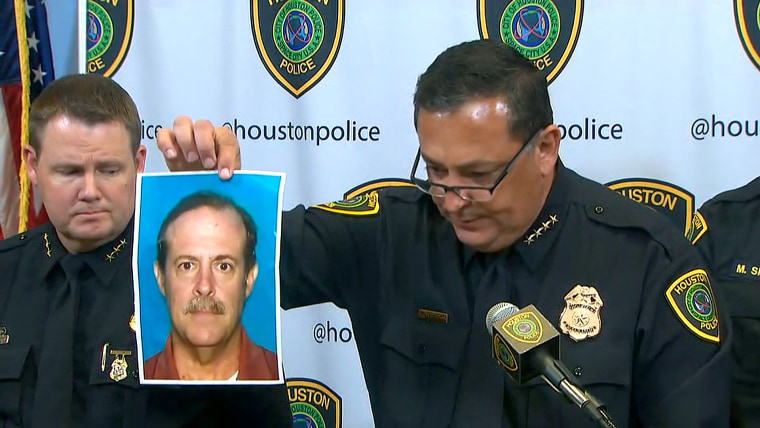 Hausknecht's killing — in broad daylight as he rode his bike to work — stunned the city and medical community. The ensuing manhunt created "panic," Acevedo said on Friday, expressing relief that he was no longer on the loose.
Police had been searching round-the-clock for Pappas. Acevedo said their break came when they received a call Friday morning about a suspicious person near a Jewish community center. The caller, who works for the parks department, had spotted Pappas while checking the grounds to make sure no one was vandalizing the area, he said.
The witness said he apologized to Pappas, explaining he thought he was a graffiti vandal, and that Pappas put his arms up. The witness then noticed Pappas had dropped his wallet, which had his ID in it, and was able to tell police that he had encountered the man they had been searching for.
An officer then raced to the scene and spotted Pappas, Acevedo said. With his gun drawn, he started giving Pappas commands. Pappas had "body armor on and was not complying" with the commands, the police chief said. He also said mentioned something about suicide.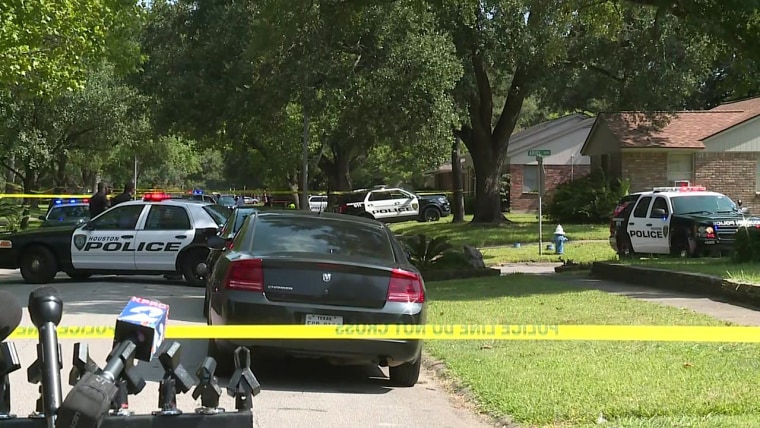 "Fortunately, a backup unit arrived," Acevedo said. "I thank God that second officer got there when he got there. I'm convinced if we had not had the second officer, we might have had a shootout."
Officials had believed Pappas was suicidal based on texts he had sent to someone he knew. They identified him as a suspect after examining home security footage from residents who lived near the shooting.
The killing, police theorized, was targeted, based on the fact that Pappas' mother had been Hausknecht's patient and died during surgery years ago.
"So it appears that this might be a 20-year-old grudge," Acevedo said earlier this week.
After finding out he intended to die by suicide, officers went to Pappas' Houston home Tuesday night. Pappas wasn't there, and police received a search warrant and an arrest warrant for murder the following morning.
Hausknecht had been a cardiologist at the Texas Medical Center for more than 30 years. He treated the former president for an irregular heartbeat in 2000 after Bush said he was experiencing lightheadedness.
Houston Mayor Sylvester Turner praised the Houston Police Department on Friday for its handling of the case.
"The potential threat to the city from an accused murderer considered armed and dangerous is now over, closing another chapter of this horrific tragedy," Turner said in a statement. "And once again it involved heroic acts by frontline officers of the Houston Police Department, which has my gratitude for how it has handled this case and so many others."