One of three suspects linked to the slaying of an Indianapolis pastor's pregnant wife is facing additional charges connected with the unsolved murder of a man — shot dead over just $10, court documents show.
Larry Taylor Jr., 18, is already behind bars in connection with the apparently random killing of 28-year-old Amanda Blackburn during a home invasion last month. Her death was condemned by authorities for both its brutality and its shocking senselessness.
RELATED: Pastor's Pregnant Wife Killed in Indianapolis Home Invasion
But the killing was only one piece of an eight-day spurt of violence that gripped the city beginning Nov. 3, according to court documents.
At the center of those alleged acts are Taylor and two other perpetrators. identified by authorities as Jalen Watson, 21, and Diano Gordon, 24.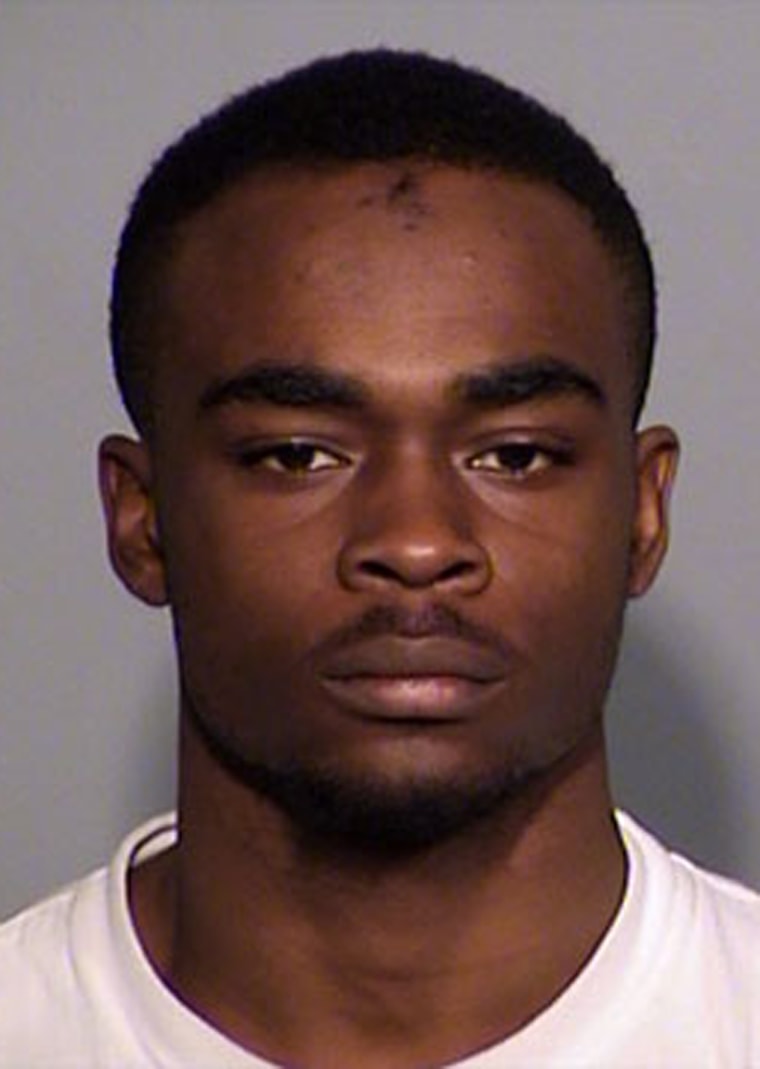 Their spree began when, police say, Taylor and Watson burglarized a unit at Indianapolis' Westlake Apartments while a woman was in the shower. She said Watson forced her out at gunpoint, and then Taylor sexually assaulted her, according to charging documents.
The men demanded the victim's bank cards and also stole her cellphone, purse, jewelry, TV and 2007 Chrysler Sebring, among other items, she said.
They were charged with burglary, theft and armed robbery. In addition, Taylor was charged with rape.
But that night was only the beginning, police say.
The following day, on Nov. 4, Taylor allegedly shot a man to death because he was carrying only $10 when he tried to rob him.
The victim — later identified as Rolando Gonzalez-Hernandez — was struck with a bullet to the head. Taylor is facing charges of murder, felony murder and robbery resulting in serious bodily injury, NBC station WTHR said Tuesday.
Then, on Nov. 10, police say, Taylor and Watson took part in a string of robberies that included breaking into the home of Davey Blackburn, lead pastor of Resonate Church, and his wife, Amanda.
Davey Blackburn had just gone to the gym after 6 a.m., leaving his wife, who was 12 weeks pregnant, and their 15-month-old son home alone.
Related: Surveillance Images Released in Killing of Indiana Pastor's Wife
The front door was unlocked when Taylor and Watson slipped inside, police said. There were signs of a struggle, and Blackburn returned home to find his wife shot in the head. Their son was unharmed in his crib.
"Amanda didn't have an enemy in the world," Blackburn told NBC News before the suspects were caught.
His wife's bank cards had gone missing. Court documents allege that Taylor at first struck Blackburn with his gun and gave her bank cards to Watson and Gordon, sending them to withdraw money from an ATM.
Taylor remained at the home with Amanda, and initially, Watson and Gordon planned to leave him there but changed their minds, according to the documents.
Related: Indianapolis Pastor: Slain Wife 'Didn't Have an Enemy in the World'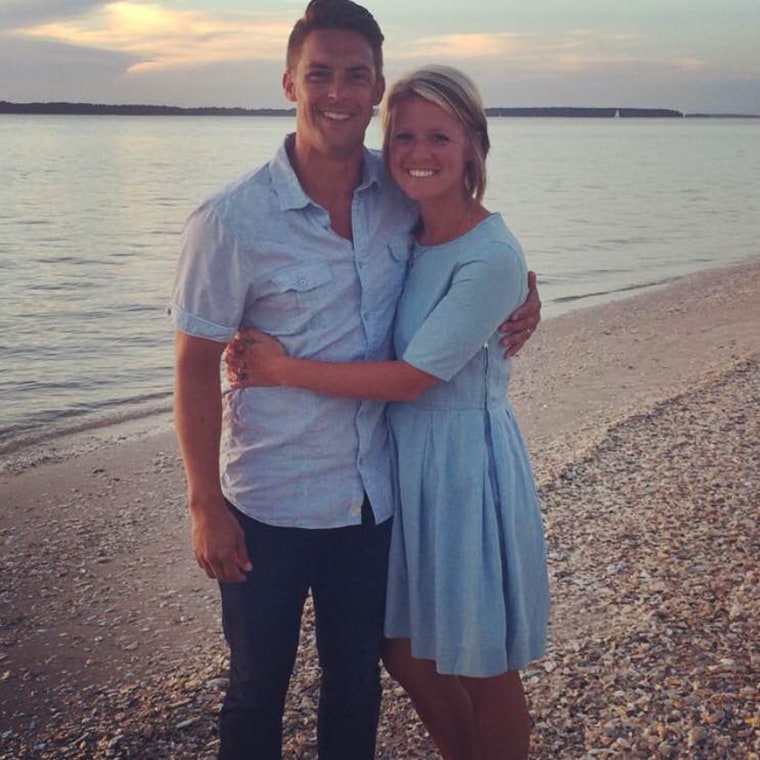 The men returned to the home, and, at some point, Amanda was killed. Neighbors said they heard gunshots about 6:45 a.m. and saw an SUV peeling out of the otherwise quiet street.
The next day, the getaway car — identified by police as the 2007 Chrysler Sebring — was found a few miles from the Blackburn home.
The key piece of evidence, however, was a pink sweater stolen from one of the targeted homes on the day Amanda Blackburn was killed. DNA evidence on the sweater, which was found in the stolen Sebring, was connected to Watson, police said last month.
Watson, it turned out, was already in police custody because of a parole violation in an unrelated case, WTHR reported.
Taylor and Watson have been charged with murder in Amanda Blackburn's death. Gordon was not charged because he did not enter the home, police said, but he still faces two counts of burglary and two counts of theft in two earlier break-ins that same day.
Blackburn, meanwhile, spoke out in the days following his wife's slaying, saying he hopes those grieving for her can also forgive those who took her life.
Monday, he asked for people not to "take anything for granted."