A New Hampshire man charged with shooting two people at a wedding earlier this month is accused of beating his public defender during a jail visit this week.
Dale Holloway, 37, has been charged with first-degree assault in Monday's attack on his public defender at the Hillsborough County House of Corrections, New Hampshire Attorney General Gordon J. MacDonald said in a statement.
Holloway was arraigned on the new charge Tuesday and appeared in a video conference, NBC Boston reported.
Holloway was previously charged with attempted murder and other counts in the Oct. 12 shooting at wedding at the New England Pentecostal Church in Pelham.
In that attack, the bishop was shot in the chest but survived, and a woman was shot in the arm, authorities have said. Another man was struck in the head with a firearm. The bishop remained hospitalized in Boston Tuesday night.
Authorities have said they are still investigating a motive, the Associated Press reported, but Pelham police said after the violence that it did not appear to be a random shooting. They have said the groom, Mark Castiglione, is the father of a man recently charged with killing Holloway's stepfather on Oct. 1. Castiglione was struck in the head with a firearm during the attack.
When police arrived to the church, parishoners were pinning Halloway to the ground, officials have said.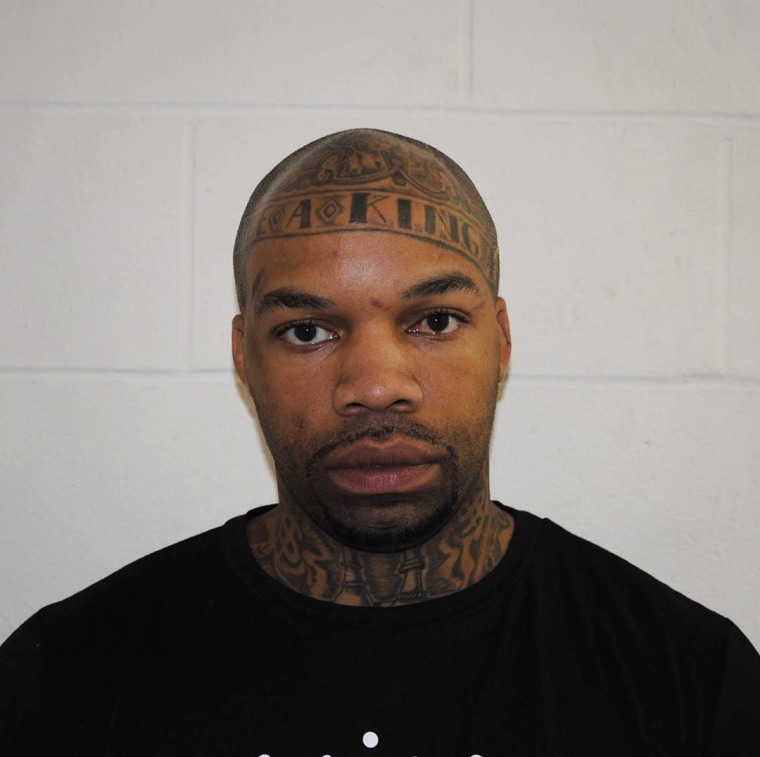 On Monday, Holloway allegedly attacked public defender Michael Davidow in a secured interview room at the jail in Manchester, according to court documents cited by NBC Boston reported.
The documents say that a corrections officer wasn't watching when the assault occurred, but after 20 minutes, the guard heard Holloway knock on the glass and saw the attorney with his hands over his face and "blood dripping down on the floor," according to the station.
Davidow, 52, was taken to a hospital, and he told police that he remembered only going to the jail to meet a client and waking up in the ambulance, NBC Boston reported.
The attorney general's office said that Davidow suffered seriously bodily injury and a serious head injury.
Holloway represented himself at Tuesday's arraignment, where he told the court he was "confused" about the new charges. He claimed he did not strike the attorney and that Davidow's "nose started bleeding and I ran to help."
Pelham is a town of around 12,900 near the Massachusetts state line, and is about 20 miles south of Manchester.