The man accused of carrying out a series of terror bombings in New York City and New Jersey was moved Tuesday from a hospital to the medical wing of a Trenton, N.J., prison, authorities said.
Ahmad Khan Rahimi, 28, had been hospitalized after he was shot several times during a gunbattle with police in Linden, N.J., on Sept. 19, two days after one bomb blew up in Manhattan's Chelsea neighborhood and an explosive pressure-cooker device was discovered nearby.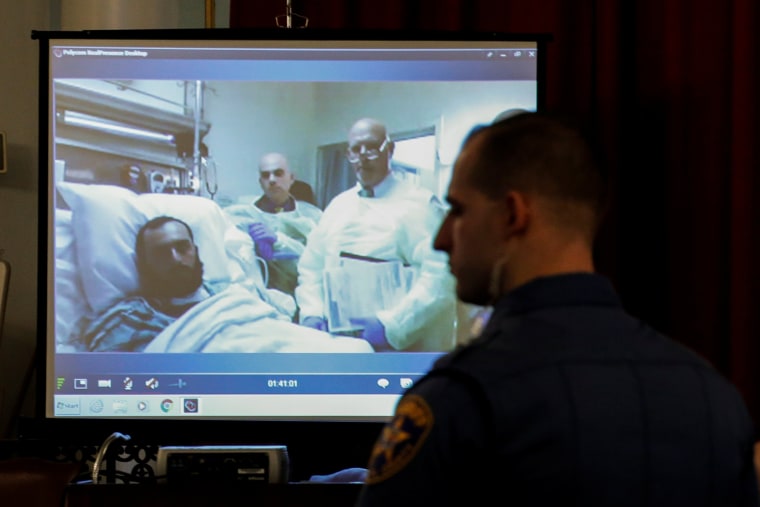 No one was killed in the bombing in New York City but nearly 30 people were injured. A pipe bomb allegedly left by Rahimi blew up along the planned route of a charity run in Seaside Park, N.J., earlier that day, but no one was injured. A bomb at an Elizabeth, N.J., train station blew up as a police inspected it with a robot.
Rahimi was formally charged Monday with attempting to murder police officers. He also faces federal charges in connection with the bombings.
Rahimi was moved Tuesday to the hospital wing of the state prison in Trenton, a senior official said.
Federal officials have said he was seriously wounded in the shootout, with some of the rounds narrowly missing vital organs. At one point, they said, it appeared that he might not survive.