The man accused of kidnapping and sexually assaulting a sex worker in Oregon is believed to have targeted sex workers in previous crimes, the FBI said Monday.
Negasi Zuberi, 29, was arrested last month after a woman escaped from a makeshift cinder block cell where he allegedly kept her hostage, according to the FBI. The woman also accused him of "repeatedly" sexually assaulting her, FBI Agent Stephanie Shark said in an interview.
Zuberi is being investigated in at least four other sexual assaults in at least four other states. The FBI is looking for anyone else who may have been a victim.  
"Based off the information that we have, sex workers were part of the population that he targeted, but also other roommates or other people he felt that didn't have connections to anybody else," Shark said.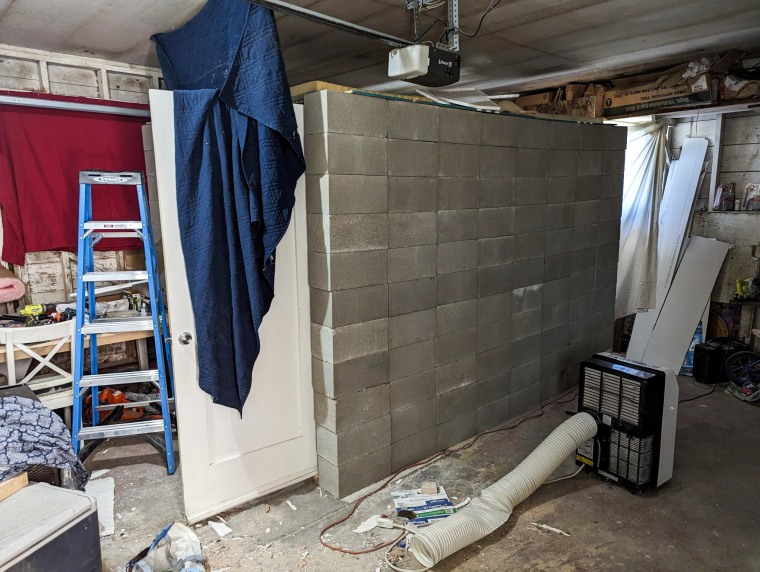 A note found at Zuberi's residence indicated he had plans for other assaults, authorities said.
One of the most "chilling" aspects of the note was that Zuberi wrote "make sure that they don't have a bunch of people in their lives," Shark alleged.
The FBI asks any potential victims or tipsters to contact its hotline, 1-800-CallFBI, or submit a tip through the investigation website.
Shark said sex crime investigations are difficult because victims don't always feel they will be believed and suspects don't always look like monsters. 
"You know, a lot of them are the people next door and the people you'd never understand or believe would be capable of doing these things," Shark said. "Which makes this case so shocking. Nobody thinks their neighbor will have a cinder block cell next door in a family neighborhood."  
Officials said Zuberi may have used several methods to target victims, including drugging drinks and impersonating police officers. Some of the encounters may have been recorded, and victims were threatened with violence if they notified police, the FBI said on its investigation webpage.  
"I'm hoping we caught him in time," Shark said. "That's always our goal with escalating violence, that we were able to stop him before someone actually died." 
According to a criminal complaint in the Oregon incident, Zuberi solicited the woman, a sex worker, in Seattle. He then posed as a police officer and took her into custody, it said. They then traveled 450 miles to Klamath Falls, Oregon, where he had created a makeshift cell in a home he was renting, it said.
The woman's hands were bruised and bloody after she beat on the cell "for hours," Shark said.
"She spent upwards of several hours beating down the cell ... which consisted of, obviously, the cinder block walls but also some drywall and a metal gate with a screened mesh over that," Shark said. "And she just kept beating any piece of that cell she could until she was able to break free and run for help across the street."
Zuberi was arrested in Reno, Nevada, on July 16 after a 45-minute standoff with police.
Zuberi has lived in 12 states — California, Washington, Oregon, Colorado, Utah, Florida, New York, New Jersey, Michigan, Illinois, Alabama and Nevada — over the last decade, the FBI said.
He has also used the aliases "Sakima," "Justin Hyche" and "Justin Kouassi," authorities said.
The investigation timeline begins in July 2014, when Zuberi was in Orlando, Florida, and it moves through several states until May in Denver, according to information shared with NBC News. Major cities Zuberi frequented also include New York, Chicago, Las Vegas and Portland, Oregon.
He was also known to have been in several cities in California from 2012 to 2021: Antioch, Vacaville, Oakland, Azusa and Granada Hills.
"We would like any victims of his crimes to feel empowered to come forward so that they can rewrite their endings," Shark said. "They no longer need to be afraid."