A parent shot by police after taking a teacher hostage in an hours-long standoff at a Southern California elementary school has died from his injuries, police said.
The suspect, identified as Luvelle Kennon, 27, entered his daughter's school, Castle View Elementary in Riverside, on Tuesday morning, made his way to a classroom and took a teacher hostage for hours before he was shot after a police team entered the room, police said.
Riverside police said in a statement Tuesday that the suspect "sustained gunshot wounds and was transported to a local hospital where he succumbed to those injuries and pronounced deceased."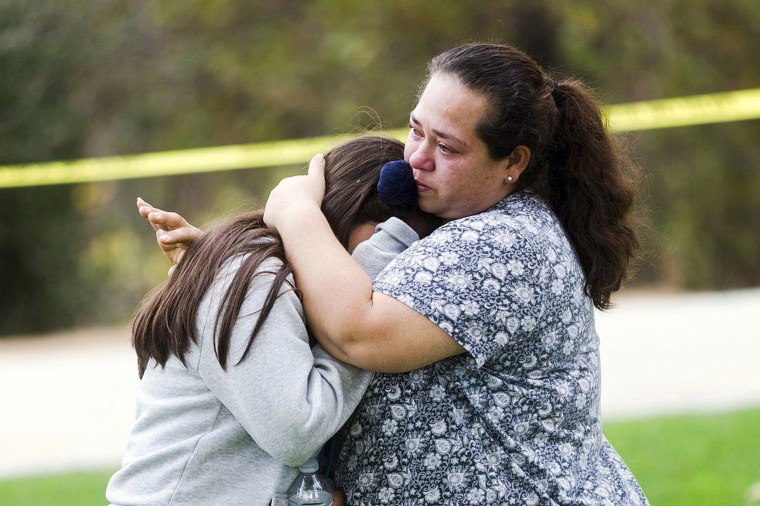 The female teacher held hostage suffered minor injuries and a substitute teacher who was struck by the suspect while trying to stop him from taking the hostage suffered a broken nose and other injuries, police said.
The incident began at around 11:12 a.m. after police were called on a report of an altercation at the elementary school, police said. Police isolated the area and the campus was evacuated, and negotiations stretched on for hours, authorities said.
At 5:50 p.m., more than six hours after the standoff began, a police team entered the room using flash-bang devices and shot the suspect, police said. "There was communication that was made" during negotiations, Riverside Police Officer Ryan Railsback told reporters Tuesday night, but he would not give more details about what was said.
"The decision was made for the safety of the victim to enter that room and rescue her, and unfortunately an officer involved shooting did occur but we were able to rescue the victim," Railsback said. "The shooting occurred right after they entered inside," he said.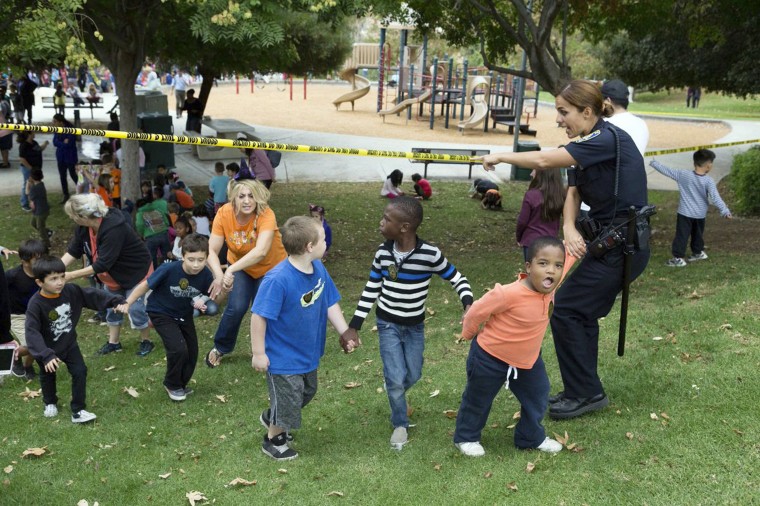 The investigation is still ongoing, and whether a gun or other weapon was used in the incident is still unclear, Railsback said.
The man's daughter was at the school when her father entered and made his way to a clasrrom and took the teacher hostage, but she was at lunch and was evacuated and reunited with other family members.
No students were in the classroom at the time the suspect took the teacher hostage, a school district spokesperson said Tuesday, and no children were harmed during the incident, police said.