Federal authorities said in court Thursday that a Pennsylvania man was aware he had a prohibited explosive in a suitcase that he checked at an airport this week.
Marc Muffley, 40, faces federal charges after officials found an explosive Monday at Lehigh Valley International Airport, authorities said. He was arrested Monday night at his home in Lansford hours after the incident, the FBI said.
Muffley appeared in court Thursday afternoon by video from the Lehigh County Jail, wearing a navy inmate uniform.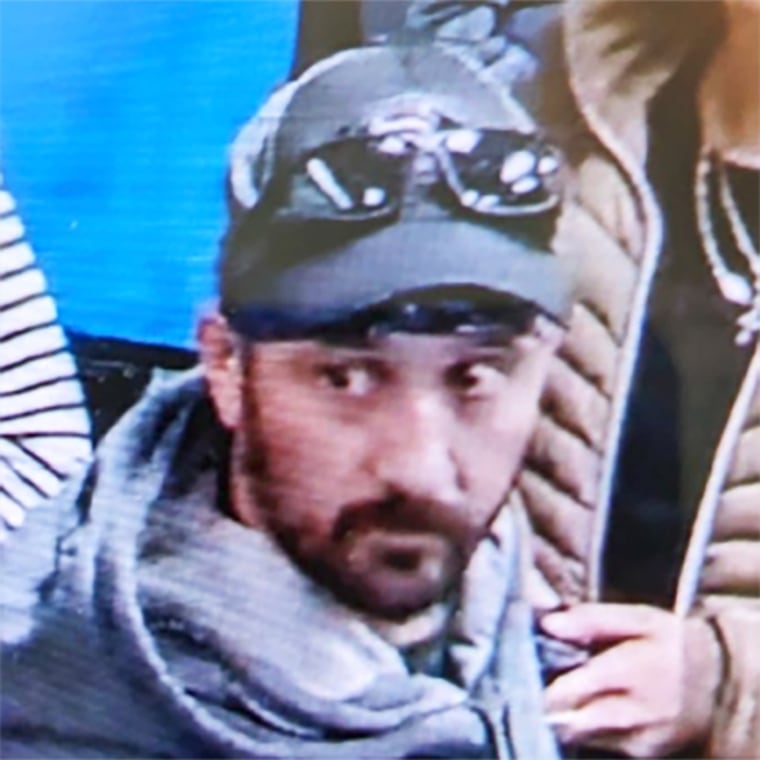 The hearing began with federal prosecutor Sherri Stephan reading the charges: possession of an explosive and attempting to place it on a plane. 
FBI Special Agent Eddie Garcia, the arresting officer and the person who interviewed Muffley, told Stephan that he was called to the airport Monday and arrived with his partner and two bomb technicians, who arrested Muffley after they found an explosive.
Garcia said Muffley "was aware of the explosives, lithium battery and butane lighter in his bag, and he knew they were prohibited except for the lighter," adding, "He knew it was in his bag and was not allowed."
Muffley's attorney, Jonathan McDonald, asked Garcia whether what was found was a manufactured firework, to which Garcia responded, "Maybe." Garcia said that he recorded the interview and that it was he who used the word "explosive," not Muffley. 
Stephan went on to say Muffley had created a very dangerous situation when he checked in "very curious things," including an explosive device that technicians said had two fuses. Muffley checked the bag intending to place it on the plane to Orlando, Florida, authorities have said.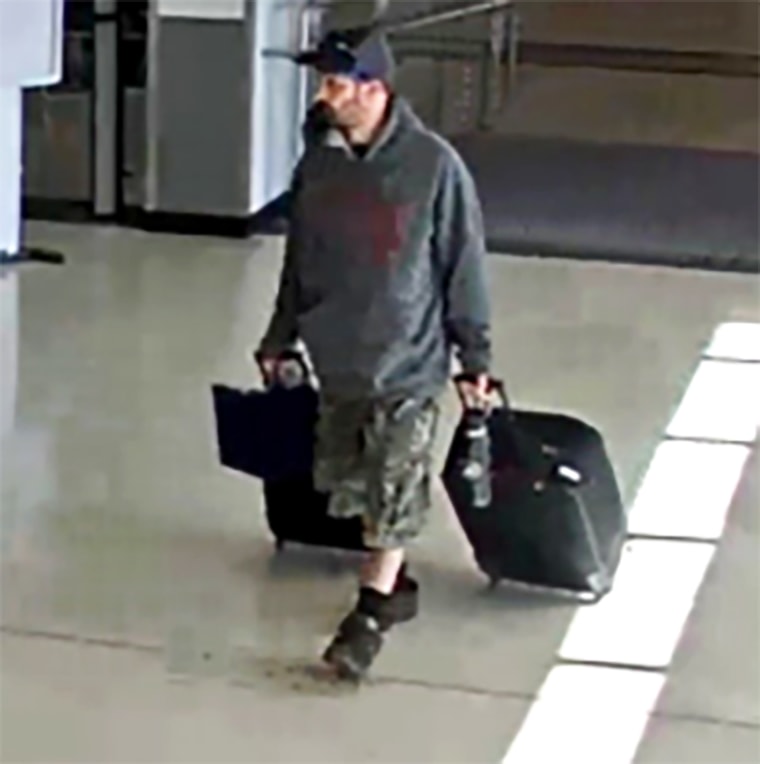 McDonald said that there was no lab report and contended that it was just an opinion that the device was an explosive, saying it was instead "just a firework in a bag."
McDonald said that the commercial-grade firework was not an explosive like dynamite, a bomb or a Molotov cocktail and that it did not meet the definition of an explosive.
Prosecutors argued that Muffley was a flight risk and a danger to the community, because he had previous arrests and convictions and fled the airport to a nearby park and called his girlfriend, who had just dropped him off, to pick him up.
Court documents in Pennsylvania show he has a record of relatively minor offenses, including theft and assault.
McDonald asked for pretrial release, saying that Muffley was not a flight risk and had ties to the community and that he could wear an ankle bracelet.
U.S. Magistrate Judge Pamela Carlos sided with the prosecution and ordered Muffley to be remanded and detained by U.S. marshals until further proceedings.
In a criminal complaint, prosecutors said the Transportation Security Administration at the airport contacted the FBI on Monday after TSA officials believed they had found an explosive in a suitcase that Muffley checked on a flight bound for Orlando Sanford International Airport in Florida. 
The complaint said authorities found a "circular compound, approximately three inches in diameter, wrapped in a wax-like paper and clear plastic wrap hidden in the lining of the baggage, among other items."
A bomb technician inspected the circular compound and found it contained "a granular type of powder concealed within the wax paper and plastic wrap," according to the complaint.
The complaint said that based on the technician's training, "this granular type of powder is consistent with a commercial grade firework," adding, "This granular powder is suspected to be a mixture of flash powder and the dark granulars that are used in commercial grade fireworks."
There were two fuses on the compound, according to the FBI affidavit. One was a "quick fuse" and appeared to have been on it when it was initially manufactured, and the other was a "hobby fuse" that appeared to have been added later, the affidavit said.
Also in the bag were a can of butane, a lighter, a pipe with white powder residue, a wireless drill and two electrical outlets taped together, it said.
Federal authorities said in the complaint that "both the black powder and flash powder are susceptible to ignite from heat and friction and posed a significant risk to the aircraft and passengers."