A Florida man accused of killing his pregnant ex-wife, and then fatally shooting a police officer during a manhunt that left another cop dead, is competent enough to waive his right to a lawyer, a judge ruled on Thursday.
Markeith Loyd, 41, appeared in an Orlando courtroom after telling the judge last week that he wanted to represent himself. He faces 11 charges, including two counts of first-degree murder, attempted first-degree murder and killing of an unborn child by injury to the mother.
Authorities accuse Loyd of fatally shooting his pregnant ex-wife Sade Dixon and wounding her brother during a domestic dispute on Dec. 13.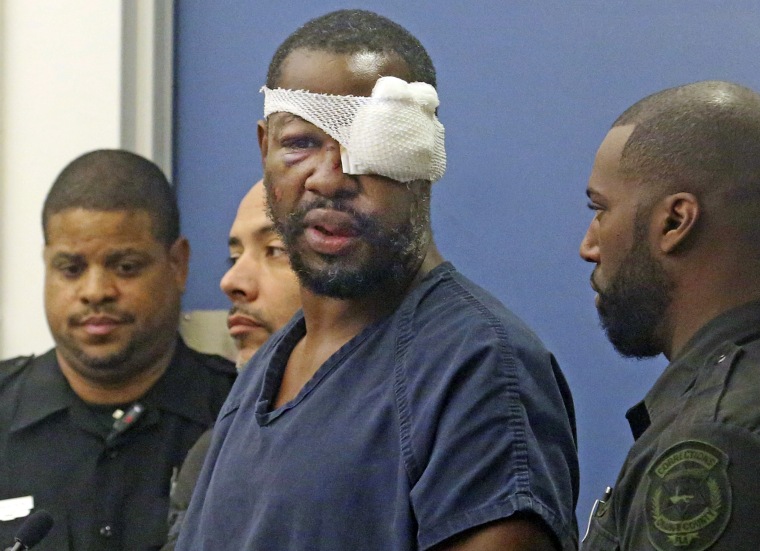 Orlando police Master Sgt. Debra Clayton, 42, was shot and killed by Loyd after she responded to a sighting of him near a Walmart on Jan. 9. Orange County Sheriff's Deputy Norman Lewis was also killed in a crash as authorities pursued Loyd.
Judge Frederick Lauten ruled Thursday that Loyd was competent to waive his right to counsel and represent himself after a series of questions in which Loyd often looked down and refused to respond .
Related: Accused Orlando Cop Killer Markeith Loyd Makes First Court Appearance, Goes on Profane Tirade
Loyd wore a bandage over his head covering his left eye in court, due to injuries sustained during his arrest, but answered a few basic questions including his age and level of education.
The judge said he was ruling not based on if Loyd's could adequately represent himself, but rather if he was competent enough to understand his decision and waive his own right to counsel.
But Lauten urged Loyd to consider having an appointed attorney as the possible punishments he faces could be "life in prison or execution by lethal injection or otherwise."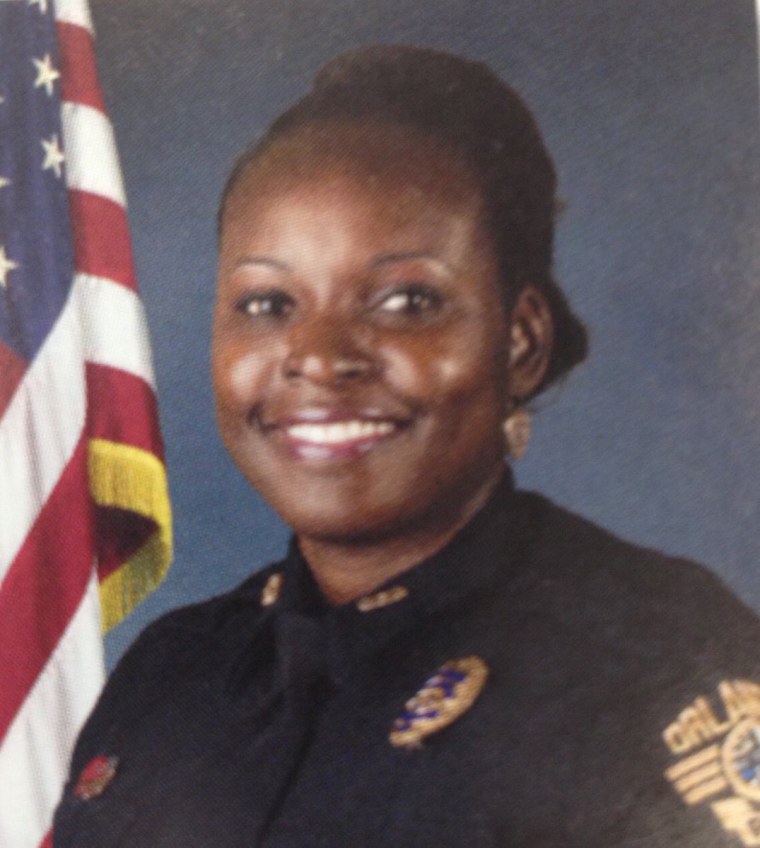 "I hope you'll carefully consider what we talked about and I would urge you to consider having a lawyer represent you," he warned.
The ruling comes after one week after Loyd launched into a profanity laced tirade in court as he was ordered held on no bond.
"Y'all making up (expletive) like I just went in there and shot this girl," Loyd ranted in front of the judge on Jan. 19, referring to ex-girlfriend Sade Dixon.
The judge said Loyd could be denied the right to represent himself in a trial if he engaged in such outbursts or other aggressive behavior.