The suspected shooter in Friday's deadly rampage at a Fort Lauderdale airport was charged on Saturday with federal counts that could carry the death penalty.
Esteban Santiago, 26, was charged with performing an act of violence against a person at an airport serving international civil aviation and two other counts, the U.S. Attorney's Office for the Southern District of Florida said.
Five people were killed in the shooting rampage at the baggage claim of Fort Lauderdale-Hollywood International Airport at around 12:55 p.m.
Court documents say Santiago told the FBI after the shooting that he planned the attack, buying a one-way ticket from Anchorage and checked a box with a Walther 9 mm handgun and the two ammunition magazines he used in the shooting.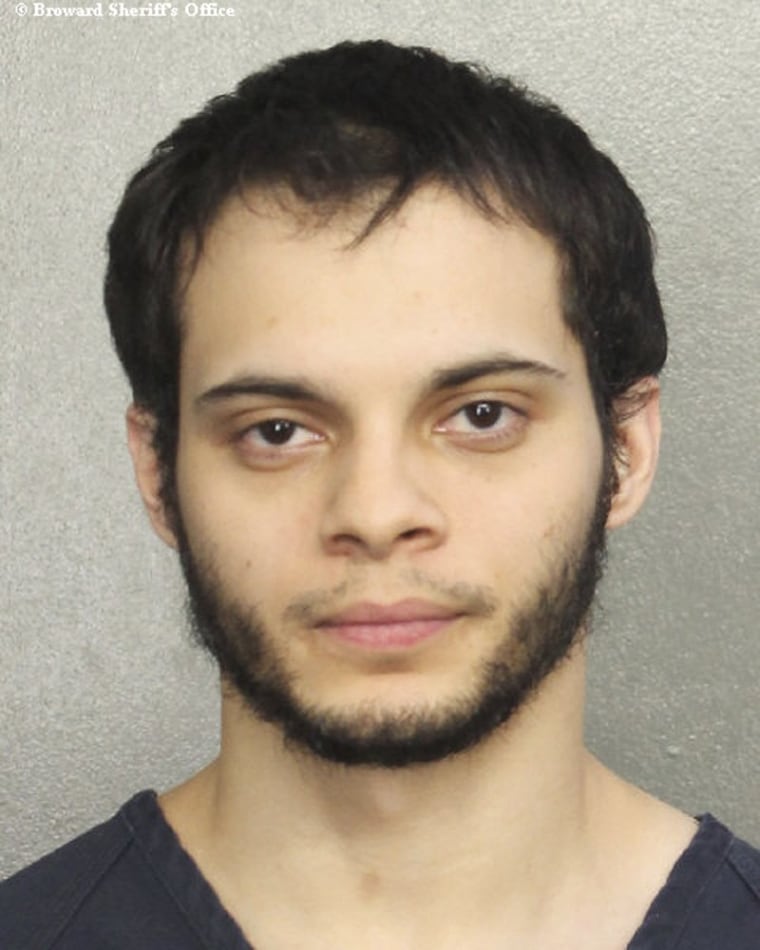 Santiago told the FBI that after landing he retrieved the checked handgun case, went to a bathroom and loaded the weapon, and then tucked it into his waistband and left the restroom, where he shot the first people he encountered, according to a criminal complaint.
Santiago had been treated for mental health issues in Anchorage, where he lived, officials said. His aunt told NBC News that the former National Guardsman was "not OK" after returning from a 10-month deployment in Iraq.
Related: Shooting Victim Remembered as 'Beautiful Angel,' Others ID'd
In November Santiago walked into the FBI office there and complained his mind was being controlled by a U.S. intelligence agency, the FBI said Saturday. He was taken for a mental health evaluation and his gun was taken from him for safe keeping. The gun was returned in December.
The FBI in Alaska said there was no reason to place him on a no-fly list. A federal prosecutor there told reporters there it appeared there was no reason under the law to deny him his gun, and federal law requires a person be "adjudicated mentally ill" for the gun to be held by police.
Federal guidelines allow for passengers to check unloaded guns in a locked case, and also allows for ammunition to be placed in checked baggage.
"During our initial investigation we found no ties to terrorism," FBI Special Agent in Charge of the Anchorage office Marlin Ritzman told reporters. "He broke no laws when he came into our office making disjointed comments about mind control."
Investigators say Santiago fired ten to fifteen rounds of ammunition from his handgun, shooting all the rounds in one magazine, then reloading and emptying the second.
Related: Fort Lauderdale Airport Shooting Suspect Complained of Hearing Voices
Santiago aimed at his victims' heads during the rampage until he ran out of bullets, the U.S. Attorney's Office said. Six people were wounded. Santiago dropped his handgun and got on the ground to wait for police, witnesses said.
The charges against Santiago also carry the possibility of life in prison, the U.S. Attorney's Office said. He is expected to appear in a Fort Lauderdale federal court Monday morning.