Murder suspect Markeith Loyd has been captured after a more-than-month-long manhunt during which he is accused of killing an Orlando, Florida, police officer, authorities said Tuesday evening.
"They beat me up. They beat me up," Loyd yelled to reporters as he was hustled into a back entrance to police headquarters, shackled in the handcuffs belonging to the cop he is accused of killing.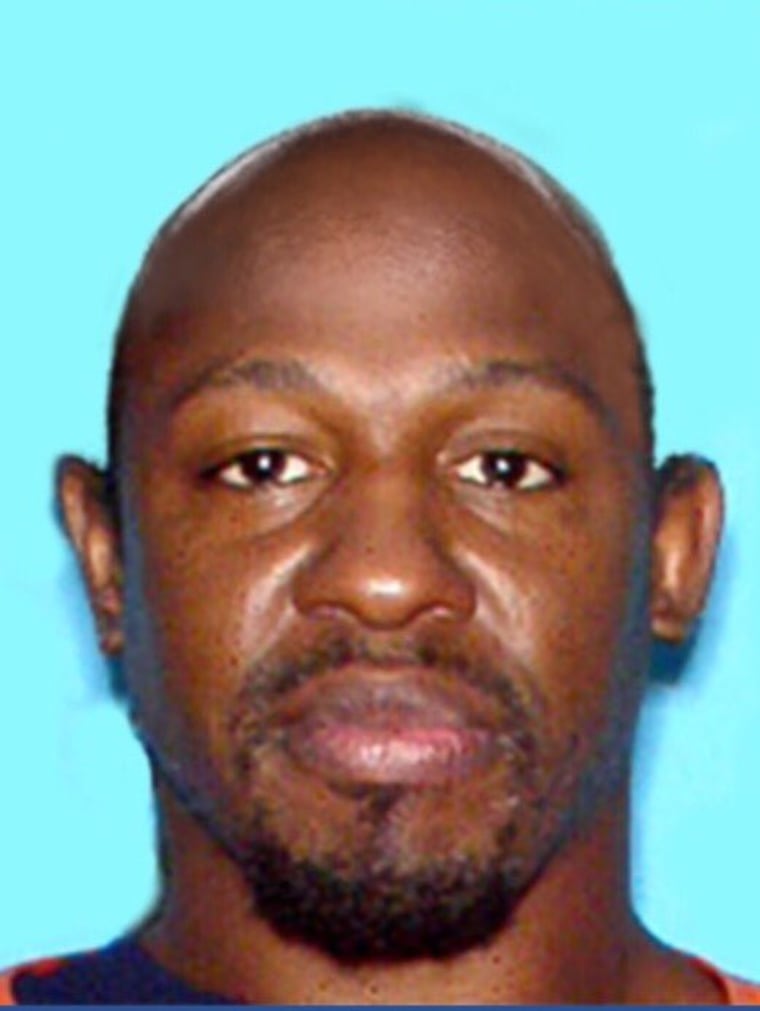 Loyd, 41, had been sought in connection with the shooting deaths on Dec. 13 of Sade Dixon, 24, a mother of two who was three months pregnant, and of Orlando police Master Sgt. Debra Clayton during a confrontation on Jan. 9. Orange County sheriff's Deputy Norman Lewis, an 11-year veteran, was killed in a crash as authorities gave pursuit.
Clayton was promoted to lieutenant posthumously.
Orlando Police Chief John Mina told reporters that Loyd was captured about 7 p.m. at an abandoned house in west Orlando near the home of Clayton's mother. He was wearing body armor and was armed with two weapons, which he threw to the ground, Mina said.
One of the weapons, a Glock handgun, had been modified to carry a 100-round drum of ammunition, Mina said.
"He did resist arrest" and suffered facial injuries, which were being examined at police headquarters, Mina said. A use-of-force investigation will be conducted in line with standard policy, he said.
Mina said officers used Clayton's handcuffs to restrain Loyd as a tribute to their fallen colleague.
Orange County Sheriff Jerry Demings said: "Our entire community is going to breathe a sigh of relief. They will sleep better knowing tonight that this maniac is off the streets of our community."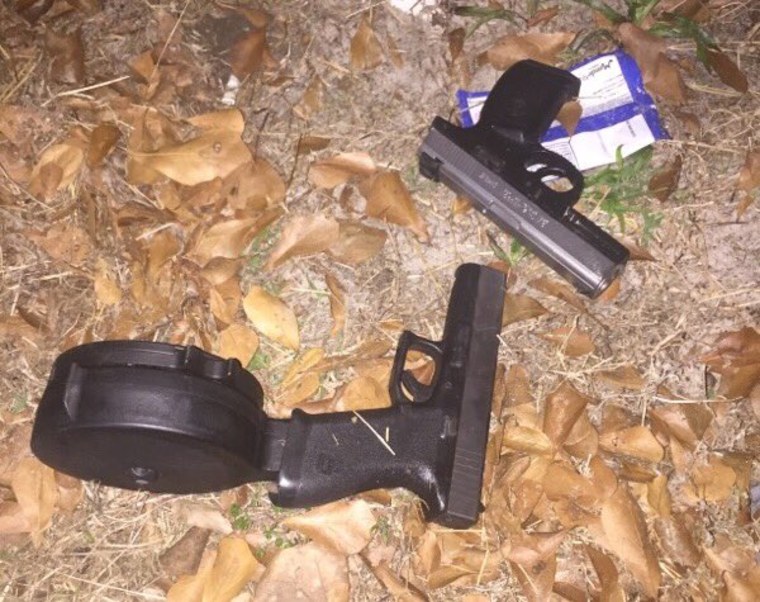 In addition to expected first-degree murder charges in the death of Clayton, Loyd also faces two counts of first-degree murder in the deaths of Dixon and her unborn child, one count of attempted first-degree murder for allegedly having shot one of Dixon's brothers in the leg and two counts of aggravated assault with a firearm, which investigators said he pointed at Dixon's mother and younger brother last month.
Loyd's name was added to U.S. Marshals' 15 Most Wanted Fugitives list earlier Tuesday as local, state and federal authorities scoured the area for him. Police released a computer-generated photo showing how they believed he may have altered his appearance to evade capture.
Investigators have said they believe several people helped Loyd escape, and at least three — including his niece — have been arrested.