Fugitive murder suspect Markeith Loyd is believed to have been wearing a bulletproof vest as he stood over a Florida cop and shot her to death, police said Thursday.
Orlando police Master Sgt. Debra Clayton returned fire and may have struck Loyd on Monday, Police Chief John Mina said at a news briefing. A reward for information leading to his capture has been raised to $100,000 as local, state and federal agents hunt him down.
Loyd, 41, has been sought by police since Dec. 13, when Sade Dixon, 24, a mother of two who was three months pregnant, was shot to death. Her brother was shot in the leg, police said.
Clayton was shot when she confronted Loyd in front of a Walmart store Monday morning. Clayton was believed to have been wearing "body armor" — specifically, a bulletproof vest under his T-shirt — and he continued shooting as Clayton lay "defenseless" on the ground, Mina said Thursday.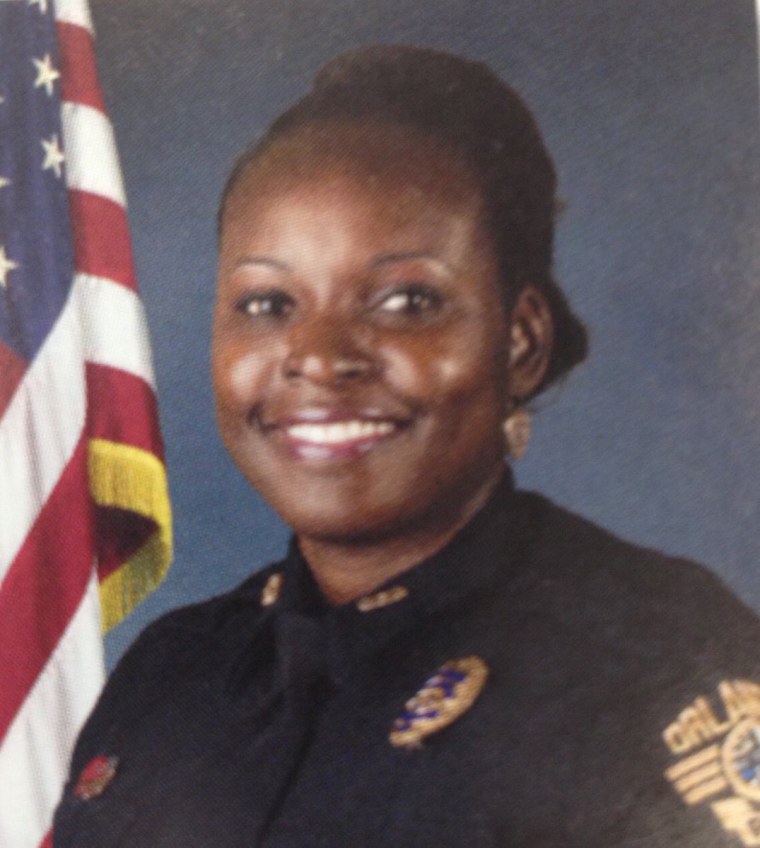 Orange County sheriff's Deputy Norman Lewis, an 11-year veteran, was killed in a crash as authorities gave pursuit. No charges are expected in what Mina called an accident.
Mina urged civilians not to approach Clayton if they spot him, describing him as extremely dangerous.
"This violent felon, Markeith Loyd, had no qualms about killing a pregnant mother or shooting and killing a police officer," he said.
Investigators have said they believe several people have been helping Loyd escape capture, and new court records show that at least three people have been arrested since Monday on charges of being accessories after the fact to first-degree murder.
Arrest affidavits filed in Orange County court show that Lakensha Smith-Loyd, 27, the suspect's niece, and Jameis Slaughter, 25, described as his former girlfriend, were arrested Wednesday afternoon. Zarghee Mayan, his former boss at a fast-food restaurant, was arrested Tuesday night, according to the records.
Smith-Loyd and Slaughter were ordered held on bonds of $750,000 and $505,000, respectively, on Thursday, while Mayan was held without bond.
Police said Smith-Loyd initially offered to help find Loyd but then stopped cooperating and has been assisting him since then, including providing him with money. Prosecutors said they believe she knows where her uncle is but is refusing to say.
Police said Slaughter went to Loyd's home to collect money for him and gave officers a false name when she was arrested.
Mayan, meanwhile, gave Loyd $200 from his restaurant's till to help him escape, knowing he was wanted on first-degree murder charges, according to the arrest affidavits.
Police said Thursday that funeral services for Clayton will be Saturday afternoon at First Baptist Church of Orlando.