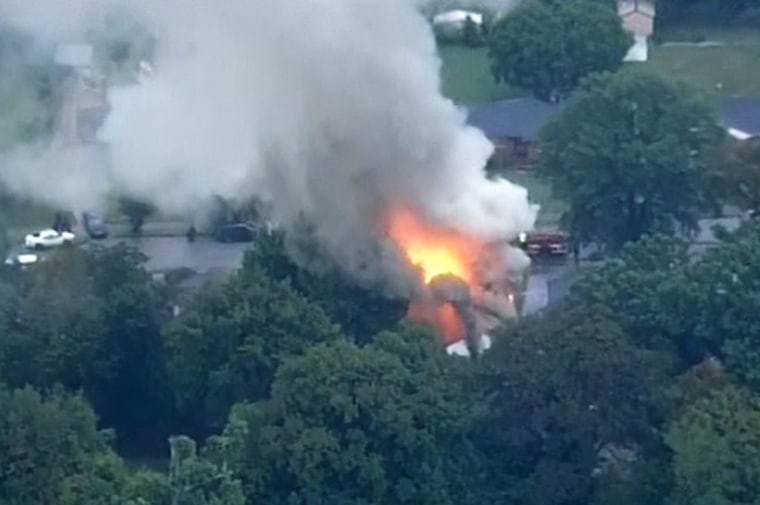 Two police officers were shot Tuesday by a murder suspect in Memphis, Tenn., who barricaded himself inside a house that he then set on fire, authorities said.
Police said the body of Aaron Dumas, 32 — whom police tactical officers had been trying to arrest when the gunman opened fire on them — was found in a bathtub in the home.
The wounded officers, identified as Timothy Jackson and Paul Hutchinson, were described as stable with gunshot wounds in their legs. Jackson was released from the hospital Tuesday night.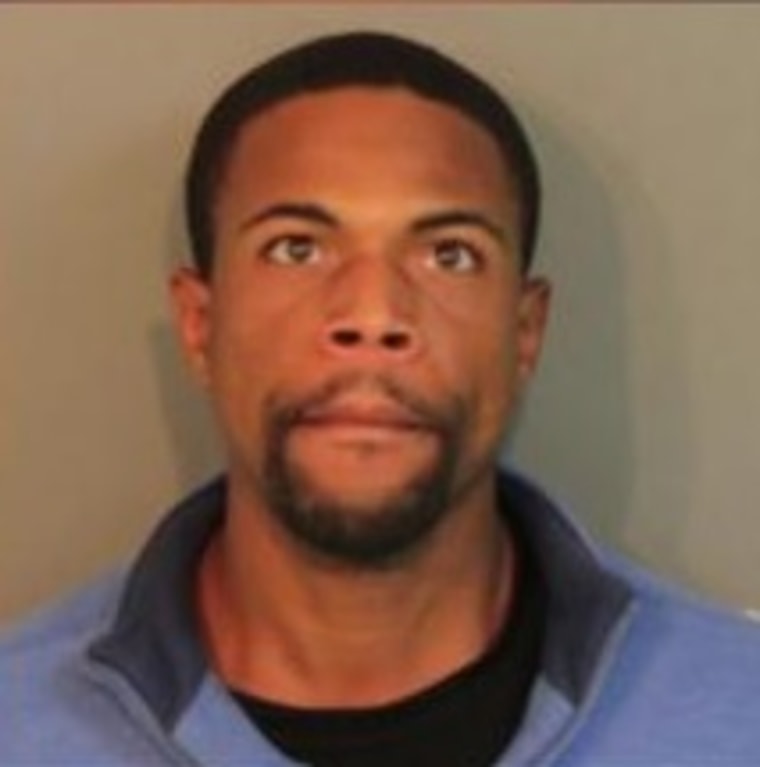 Dozens of members of the Memphis Police Department's elite tactical unit circled the house in south Memphis for much of the day after Dumas' mother let them in about 1:20 p.m. (2:20 p.m. ET) with a warrant for Dumas' arrest in a double shooting last week, police said.
The gunman fired "numerous" shots at Jackson as he tried to enter a bedroom where the man was holed up, Police Director Toney Armstrong said. About three hours later, when police tossed in what they described as a "chemical agent," the man opened fire again, hitting Hutchinson.
The house went up in flames and billowing smoke shortly thereafter. Armstrong said police believe the gunman set the fire.
Specially trained tactical officers were sent to arrest Dumas because he was considered armed and extremely dangerous, Armstrong said. "The TACT Unit was there as a precaution, and as you can see, things can go very, very badly very, very quickly," he said.
Dumas had been wanted on two attempted murder counts in connection with the shootings Oct. 7 of his ex-girlfriend and her brother. Angelique White, 29, and Christopher White, 23, were in good condition at the Regional Medical Center at Memphis after having been shot in a confrontation in their mother's driveway. 
"This has been very hard," Bonita White, the victims' mother, told NBC station WMC of Memphis on Monday. "It's been something I had envisioned (and) had dreams about for 3½ years."
White said that there had been a disturbance involving Dumas two weeks ago but that her daughter chose not to press charges — even though she said Dumas had made threats to kill the family before.
"You listen and you hear things like that (and) you think it's an idle threat," White said. But "he made good on his threat. It makes me very, very angry."