SAN RAFAEL, Calif. -- A prosecutor began her closing argument in the "alphabet murders" case against 79-year-old suspected serial killer Joseph Naso by quoting from what she said were his journal entries about sexual assaults and his list of victim dumping grounds on Wednesday.
"Kansas City girl. Great legs in nylons, heels. Had to rape her in my car on a cold winter night, snowstorm," Deputy District Attorney Rosemary Slote told the court, reading from Naso's handwritten diaries dating back to the 1950s.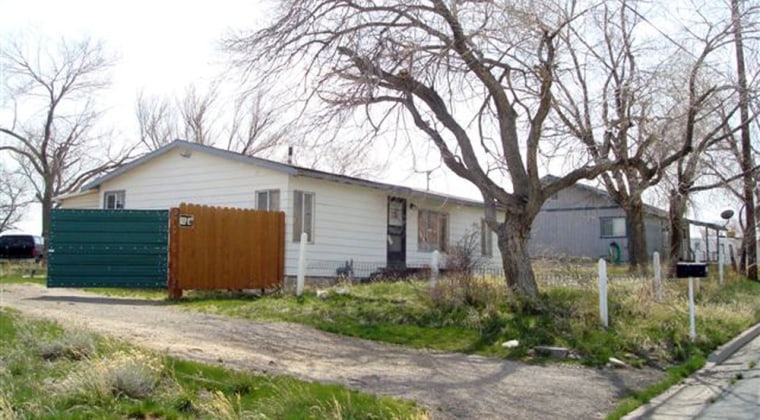 Naso, who is acting as his own attorney, could face the death penalty if convicted of killing more than one of four northern California prostitutes in the "alphabet murders," so called because the first and last name of each victim begins with the same letter. 
He has admitted a penchant for photographing women in nylons and high heels but denies killing anyone. 
Two victims, Roxene Roggasch, 18, and Carmen Colon, 22, were slain in the 1970s. Two others, Pamela Parsons, 38, and Tracy Tafoya, 31, were killed in the 1990s. 
Probation officers arrested Naso in 2010 after searching his Nevada home and finding hundreds of photographs of scantily clad women, some appearing dead or unconscious. Also found was what prosecutors described as diaries of sexual assaults and a list of victim dumping grounds, triggering the murder investigation.
"He selects a specific type of victim," Deputy District Attorney Rosemary Slote told the jury. "He isolates the victim, kills the victim by strangulation, transports her to a rural area, dumps her body, and then he documents his crimes." 
Naso, who is scheduled to present his closing argument on Friday, wore a sports jacket and tie to court and sat with his hands crossed -- or put on reading glasses and hunched over a table to take notes. His defense relies largely on his contention that he was a professional photographer. 
But Slote read a diary entry that appeared to counter that position. "Rochester, late 1950s," the entry said. "Picked up a cute Ukrainian girl ... Great legs. Used to take photos of her ... In those days I would pose as a professional photographer. What a scam." 
The strongest evidence against Naso stems from the murder of Roggasch. Her body, dressed only in inside-out pantyhose, was found in rural Marin County in 1977. For more than 30 years, police had no leads to the killer of the freckle-faced redhead who worked as a prostitute out of Oakland. 
But investigators used a list found in Naso's home to re-open old cases and take a new look at what happened to the young prostitute dumped near the town of Lagunitas. The third entry on Naso's handwritten list of 10 says, "Girl near Loganitas." 
Roggasch was found with a pair of nylon stockings wrapped around her neck, another pair wrapped around her mouth and a third stuffed into her mouth, Slote said. 
The coroner said she was strangled with nylons containing DNA from Naso's ex-wife. DNA in semen found in the crotch of the pantyhose Roggasch was wearing matched Naso's, Slote said. 
Colon's naked, decomposed body was discovered in rural Contra Costa County in 1978. Investigators clipped and saved the young woman's fingernails. In 2010, tests showed evidence of Naso's DNA in the fingernail clippings, Slote said. 
Investigators discovered obituaries for Parsons and Tafoya, along with sexually suggestive photographs of them, in Naso's safety-deposit box. 
Related: