One of the people accused of kidnapping a 3-month-old baby from a Northern California apartment had given the infant and his grandmother a ride so she could run errands, police said.
The update came a day after authorities found the baby, Brandon Cuellar, alive. He has since been reunited with his mother, San Jose police said in a tweet.
Brandon was snatched from his family's apartment Monday afternoon as his grandmother was unloading groceries from a car. The grandmother told police that she momentarily went outside and when she returned the baby was gone, police said in a news release on Wednesday.
According to authorities, Yesenia Guadalupe Ramirez, 43, had "transported the victim and the victim's grandmother to run errands." Ramirez is a friend of the family, San Jose police spokesman Sgt. Christian Camarillo said Wednesday.
She became a person of interest and later a suspect after her story "changed several times during the interview process," police said.
A second suspect, Jose Roman Portillo, 28, allegedly entered the apartment and grabbed the baby while the grandmother was outside. Police said surveillance showed Portillo arriving at the residence with a car seat. The baby was found at Portillo's home, police said.
Police said Thursday that the third person arrested in the case, Baldomeo Sandoval, 37, was to be released from custody and would not be charged.
"Details regarding Sandoval's involvement with this case have come to light and he will not be facing charges at this time," police said Thursday.
Camarillo said that the kidnapping was premeditated.
"They had a plan, they executed that plan," he said before thanking law enforcement for their collaborative effort in finding Brandon.
Portillo and Ramirez were arrested on charges of kidnapping, conspiracy to commit kidnapping, child abduction and home invasion. It's not clear if they have obtained attorneys.
Investigators were still working to determine a possible motive, San Jose Assistant Police Chief Paul Joseph said.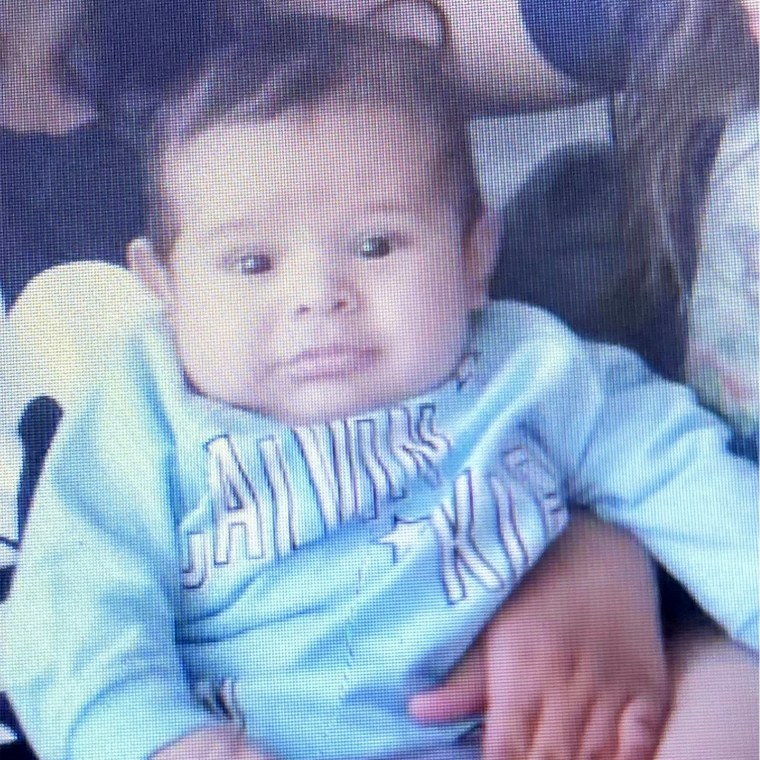 Joseph said that a combination of surveillance video and witnesses helped authorities find the boy Tuesday morning, less than 24 hours after he vanished from his mother's apartment north of downtown San Jose.
NBC Bay Area reported that a worker from an adult care facility tipped off police to a "suspicious" van with a baby carrier inside. 
Minutes later, witnesses told the news station, authorities flooded an area about 14 minutes from the apartment complex Brandon disappeared from. 
One person was taken into custody, and authorities could be seen checking Brandon in the back of an ambulance, the station reported. 
The station obtained video that appeared to show the boy on a gurney. Joseph said Brandon was unharmed and in good condition.
"This incident is a parent's worst nightmare," Police Chief Anthony Mata told reporters. "We are fortunate this resulted in a positive outcome."