A "suspicious" two-alarm fire broke out at a Houston mosque Friday about an hour after services ended, officials said. There were no injuries.
The Christmas Day blaze at the mosque in the city's southwest started around 2:45 p.m. CT, reported NBC affiliate KPRC. Officials with the Bureau of Alcohol, Tobacco, Firearms and Explosives told the station the fire was deemed suspicious because it had multiple points of origin.
The fire caused "significant" damage, the Houston Fire Department said in a statement Saturday. The ATF, the Houston Police Department and the Houston Fire Department's Arson Bureau were collecting evidence and interviewing people as part of an investigation into the incident.
There have been no arrests, added the officials, who are reviewing surveillance footage.
Related:Hate Attacks on Muslims in U.S. Spike After Recent Acts of Terrorism
The Houston chapter of the Council on American-Islamic Relations called on authorities to investigate a possible bias motive in the case.
"Because of the recent spike in hate incidents targeting mosques nationwide, we urge law enforcement authorities to investigate a possible bias motive for this fire," said CAIR-Houston Executive Director Mustafaa Carroll.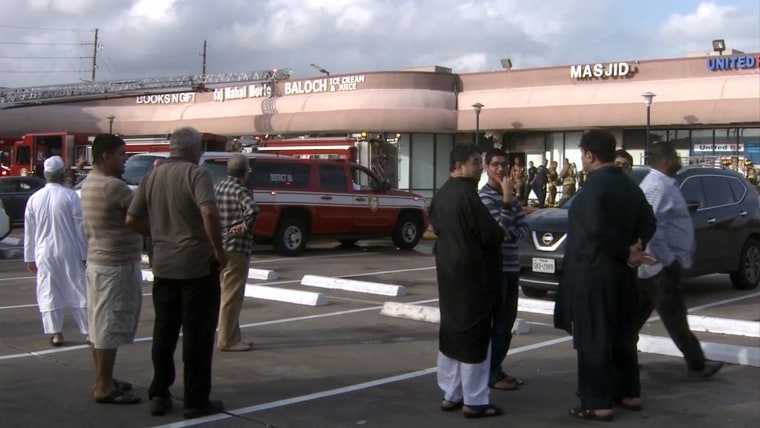 A recent study found that hate crimes targeting Muslims, their mosques and businesses have tripled this year with most of the incidents occurring in recent weeks. Vandalized mosques have been reported in California, Arizona and Georgia.
"We want to reassure the public that we will conduct a complete and thorough investigation," the Houston Fire Department said Saturday.