A Florida man was charged Friday in connection with the series of bombs found this week addressed to critics of President Donald Trump, law enforcement officials said shortly after more devices were found.
Cesar Sayoc, 56, who has been arrested before, was in custody, law enforcement officials said. DNA evidence played a role in the arrest, law enforcement told NBC News.
He was charged with five federal counts: interstate transport of explosives, mailing of explosives, threats against former presidents, making threatening interstate communications and assault of current or former officials.
Sayoc faces up to 48 years behind bars if convicted of all counts, officials said.
Each device was made up of a 6-inch PVC pipe, a small clock, battery, wiring and "energetic material" that could have set off an explosive, FBI Director Christopher Wray said at a press conference.
"Though we are still analyzing the devices in our laboratories, these are not hoax devices," he said.
The break in the case came when fingerprints were lifted off a suspicious package mailed to Rep. Maxine Waters, D-Calif., and two DNA samples from mailings to the congresswoman and former President Barack Obama, according to the criminal complaint.
The prints and DNA linked the packages to Sayoc, officials said.
"This is phenomenal work under the greatest pressure under an incredibly tight time frame," Wray said.
Attorney General Jeff Sessions and Wray declined to speculate about Sayoc's possible motives.
Sessions said Sayoc appeared to be a political partisan, "but that would be determined by the facts as the case goes forward. I'm not able to comment on that."
And Wray added, "We're concerned about people committing acts of violence under any motivation."
Sayoc has an extensive criminal past, records showed. He was arrested in 2002 for threatening to throw a bomb; he pleaded guilty and was given a special sentence in which probation is ordered but a formal conviction is not made. He was also arrested for theft in 1992 and 2014.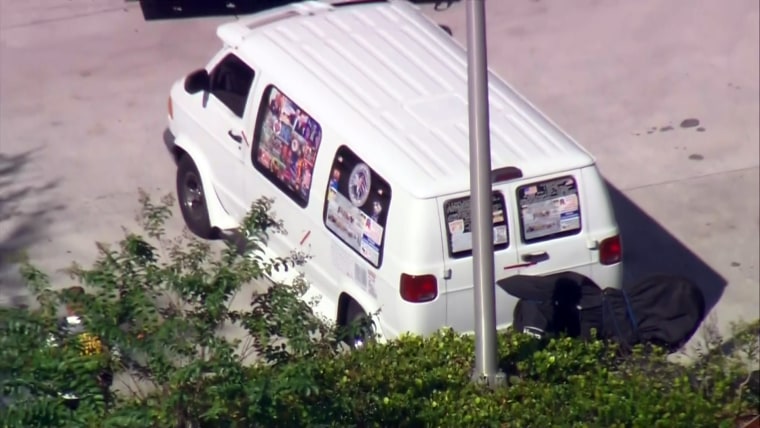 Sayoc filed for bankruptcy in 2012, and is a registered Republican, according to public records. His cousin, who asked not to be identified, said Sayoc had worked in strip clubs as a dancer and a bouncer.
"He's always been a little bit of a loose cannon. He's always been a lost soul," the cousin said. "Too many steroids in his day. That stuff will melt your brain."
Investigators in the Plantation, Florida, parking lot where Sayoc was arrested could be seen placing a tarp over a van with windows covered with pictures of Trump and political memes. Some pictures on the van of Democratic politicians, including Hillary Clinton, had red targets over their faces.
Sayoc's Twitter feed is full of partially incoherent attacks on Democrats and the media.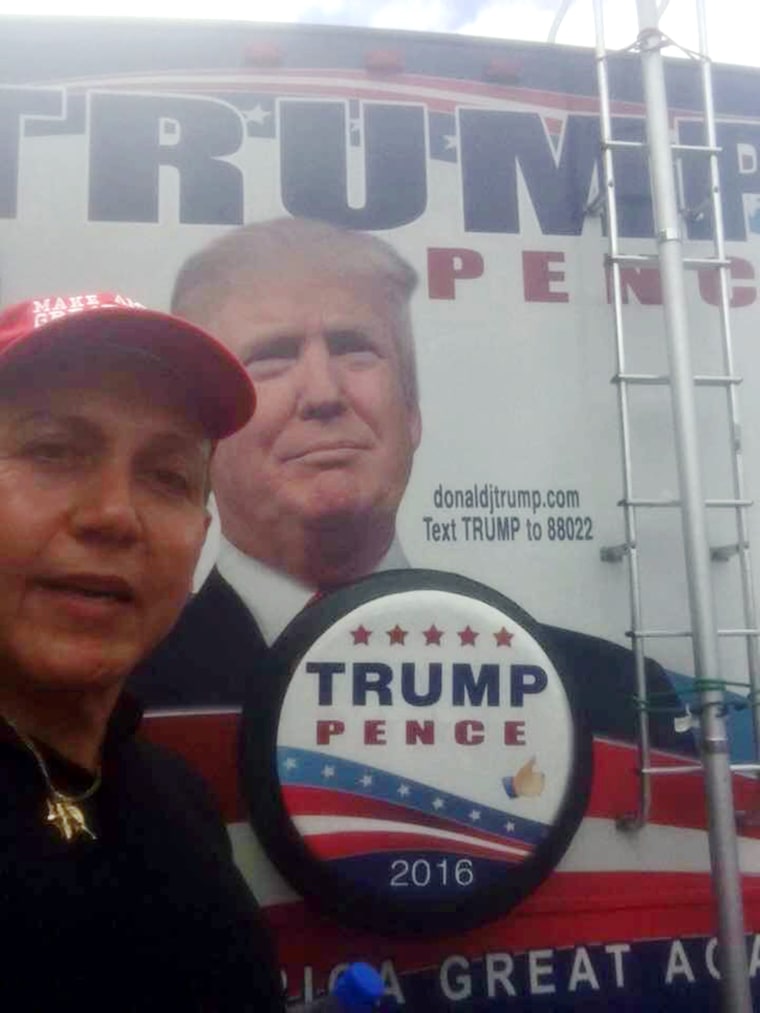 Four more suspicious packages were discovered Friday, one in Florida addressed to Sen. Cory Booker, D-N.J., and another in New York addressed to former U.S. Director of National Intelligence James Clapper, officials said.
The third package was found at a Sacramento postal facility and addressed to Sen. Kamala Harris, D-Calif., two law enforcement officials told NBC News. It wasn't immediately clear if that package was connected to the others.
"Our understanding is that a trained postal employee identified the package at a Sacramento mail facility and reported it to the authorities. Fortunately, nobody was injured," according to a statement from Harris' office.
"Senator Harris is enormously grateful to law enforcement officials across the country who have worked so hard over the past week to keep our fellow citizens safe."
And the fourth was addressed to California billionaire, philanthropist and liberal activist Tom Steyer and was found at a Burlingame, California, postal sorting facility, two law enforcement sources said.
Steyer runs the political advocacy groups NextGen America and Need to Impeach.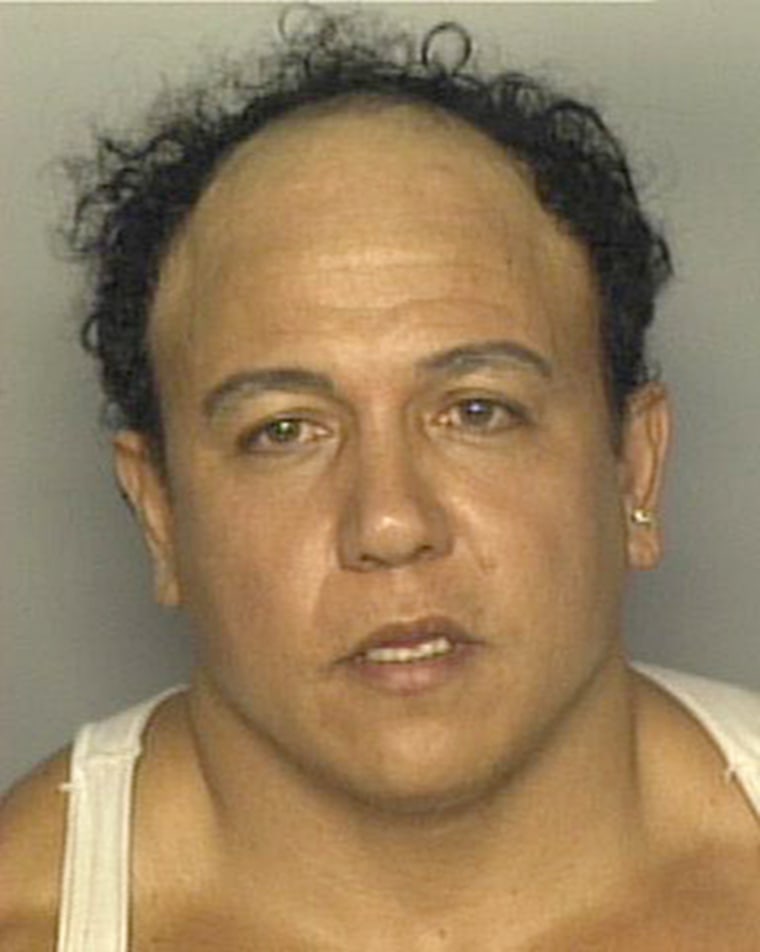 "We're thankful that everyone we work with at NextGen America and Need to Impeach is safe — that's always our first priority, and will continue to be our first priority," Steyer said. "We are seeing a systematic attack on our democracy and our rule of law that extends much further than just one isolated terrorist in Florida."
The package addressed to Booker was discovered at a postal facility in Opa-locka, Florida. On Thursday, investigators said they believed some of the packages may have passed through that mail sorting facility. The packages listed Rep. Debbie Wasserman Schultz's address in Sunrise, Florida, as the return address. Sunrise is adjacent to Plantation and less than 20 miles north of Opa-locka.
"Grateful for law enforcement's work to bring those responsible to justice & for their vigilance to keep Americans safe," Booker tweeted on Friday. "Cowardly acts of terror will never silence or intimidate Americans—they will only strengthen our resolve to stand against fear & hatred."
The package mailed to Clapper was addressed to CNN's New York offices, according to a picture obtained by NBC New York, and discovered at a postal facility in Midtown Manhattan.
Sign up for Breaking News Alerts from NBC News
The New York Police Department said Friday morning that they were responding to a possible device at the postal facility at 52nd Street and 8th Avenue in Manhattan, about six blocks away from the Time Warner Center, where CNN is. The explosive device was the second to be addressed to the news network this week.
Buildings near the post office, including a high school, had been evacuated.
Police said later Friday morning that the package had been removed and would first go to an NYPD facility in the Bronx before it would be sent to the FBI's lab in Quantico.
On CNN, where Clapper works as a contributor, he called the series of mailed explosives "domestic terrorism."
"I think anyone who has in any way been a critic, publicly been a critic of President Trump, needs to be on extra alert and take some cautions, precautions, particularly with respect to mail," he said.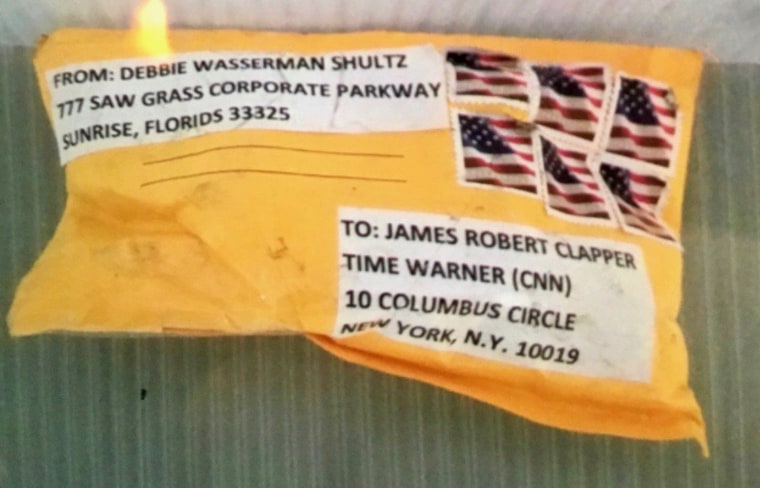 Clapper stressed that he wasn't "suggesting a direct cause-and-effect relationship" between anything the president has said or done and the sending of the packages, but "I do think he bears some responsibility for the coarseness and uncivility of the dialogue in this country, and that he needs to remember that his words count."
At an event Friday, Trump lauded law enforcement for apprehending the suspect, saying: "These terrorizing acts are despicable, and they have no place in our country. No place."
"We must never allow political violence to take root in America," Trump said. "The bottom line is that Americans must unify and show the world that we are united in peace and love and harmony as fellow American citizens."
Earlier in the day, after Friday's bombs were discovered, Trump tweeted, "Republicans are doing so well in early voting, and at the polls, and now this 'Bomb' stuff happens and the momentum greatly slows — news not talking politics. Very unfortunate, what is going on. Republicans, go out and vote!."
White House press secretary Sarah Sanders told reporters earlier that "the president is receiving constant information as it is available."
Trump told supporters during a campaign rally in Charlotte, North Carolina, on Friday that the country was having a broader conversation about tone and civility in politics, saying that the entire country would benefit by ending the politics of "personal destruction." The president then criticized the news media for its coverage on him and the Republican party.
"We must unify as a nation in peace love and in harmony. The media has a major role to play whether they want to or not," Trump told the crowd. The president paused as his supporters booed.
"And they do indeed have a major role to play in terms of tone and as far as everything," Trump continued. "And we all say this in all sincerity but the media's constant unfair coverage, deep hostility and negative attacks only serve to drive people apart and to undermine healthy debate."
The president then went on to criticize Democrats Nancy Pelosi and "Crying Chuck Schumer."
---
Suspicious package targets:
Former Secretary of State Hillary Clinton
Former President Barack Obama
Former CIA Director John Brennan
Billionaire George Soros
Former Attorney General Eric Holder
Rep. Maxine Waters, D-Calif. (two )
Actor Robert De Niro
Former Vice President Joe Biden (two)
Sen. Cory Booker, D-N.J.
Former Director of National Intelligence James Clapper
Sen. Kamala Harris, D-Calif.
Billionaire Tom Steyer
---
The 10 previous packages, all of which contained pipe bombs, have been addressed to former Vice President Joe Biden; actor Robert De Niro; Waters; former Attorney General Eric Holder; former CIA Director John Brennan; former President Obama; and former Secretary of State Hillary Clinton.
The package sent to Brennan was also addressed to CNN's offices in New York and led to an hourslong evacuation of the building Wednesday. Brennan does not work for CNN. He serves as an analyst for NBC News and MSNBC.
Both Biden and Waters received two packages. On Thursday, packages addressed to Biden and De Niro were discovered in Delaware and New York respectively.
At least some of the devices sent were flawed in varying ways and would not have exploded, investigators said Thursday. But it's unclear whether the deficiencies were intentional or the result of faulty construction, and officials urged the public to remain vigilant.
Sayoc's packages had a slew or typos and misspellings, according to the criminal complaint written by FBI Special Agent David Brown.
The defendant spelled "Hilary Clinton" with a single "l," consistently ended "Florids" with an "s" instead of an "a," made reference to President "Barrack" Obama and addressed a package of "Maxim" Waters, according to the complaint.
Special Agent Brown also wrote that each of the "IEDs was largely similar in design and construction ... each was stamped with approximately six self-adhesive postage stamps each bearing a picture of an American flag."