Pipe bombs sent to several prominent critics of President Donald Trump and to CNN's New York newsroom triggered a nationwide investigation and bipartisan condemnation on Wednesday.
The targets included former President Barack Obama, former Secretary of State Hillary Clinton, former Attorney General Eric Holder and former CIA Director John Brennan, officials and investigators said.
Early Wednesday night, federal and local authorities were investigating a suspicious package "similar in appearance" to the earlier packages at a postal facility in south Los Angeles addressed to Rep. Maxine Waters, D-Calif., the FBI said. Los Angeles police said that the facility was evacuated before a bomb squad rendered the package safe and that the investigation had been turned over to the FBI.
It was the second package addressed to Waters to have been uncovered, the FBI said. The first was discovered in Maryland.
The earlier bombs — like the explosive device that was found Monday in the mailbox of George Soros' home in Bedford, New York — were all made with PVC pipe, which X-rays indicated likely contained shrapnel, three senior law enforcement officials with direct knowledge of the matter told NBC News. They included a low explosive or a pyrotechnic, as in fireworks, as well as timers — likely digital alarm clocks — to set off the detonators, the sources said.
Multiple senior bomb technicians briefed on the case said the aspiring bomber had all of the components needed to set off a successful explosion. No arrests have been made.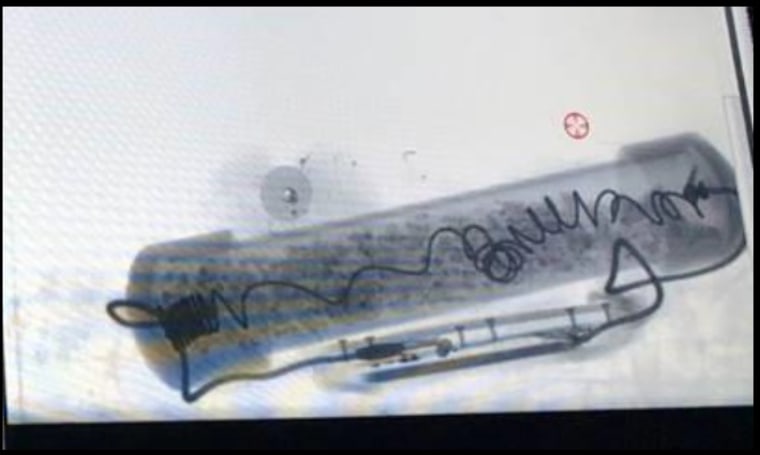 The package addressed to Clinton was discovered on Tuesday near the Clintons' home in Chappaqua, New York, a suburb of New York City. The one addressed to Obama was intercepted Wednesday in Washington, they said.
---
The mail bombing targets:
Former President Barack Obama
Former Secretary of State Hillary Clinton
Former Attorney General Eric Holder
Former CIA Director John Brennan
Rep. Maxine Waters, D-Calif.
Billionaire George Soros
---
The package addressed to Brennan misspelled his name and was sent to the wrong network. It was discovered Wednesday at the Manhattan offices of CNN, even though he is a senior national security and intelligence analyst for NBC News and MSNBC. The newsroom was immediately evacuated, and the New York police bomb squad was summoned.
Speaking Wednesday night at the University of Texas, Brennan said he had "full confidence in my former law enforcement and intelligence colleagues to get to the bottom of this and take the appropriate actions."
"If I and others are being targeted because we are speaking out and we're living up to our responsibilities as citizens, I think that is a very unfortunate turn of events," he said.
New York Mayor Bill de Blasio described the packages at a news conference as "clearly an act of terror."
At the same news conference, New York Gov. Andrew Cuomo said one of the packages was addressed to him and had been sent to his office. But the FBI said Cuomo's office hadn't received an explosive device, and a spokesman for Cuomo said the package contained computer files on the Proud Boys, a far-right hate group, some of whose members were recently arrested in Manhattan.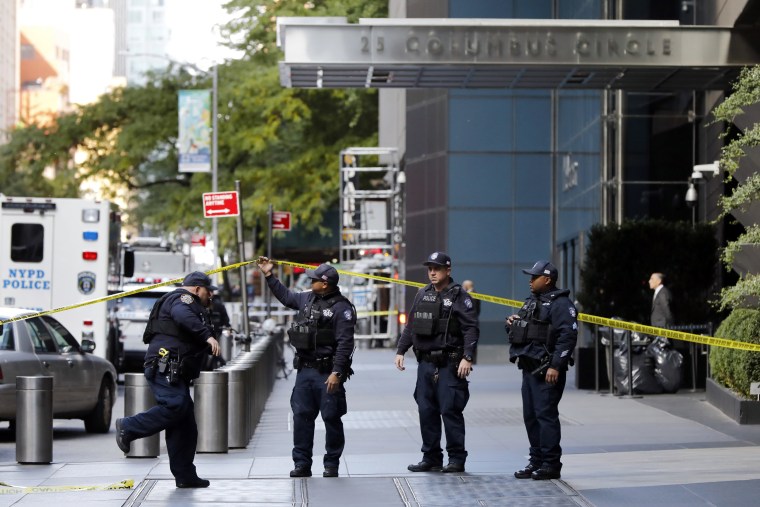 Saying he was acting "out of an abundance of caution," Cuomo dispatched 100 members of the National Guard to beef up the already tight security at key New York City crossings and the airports and in the subway system.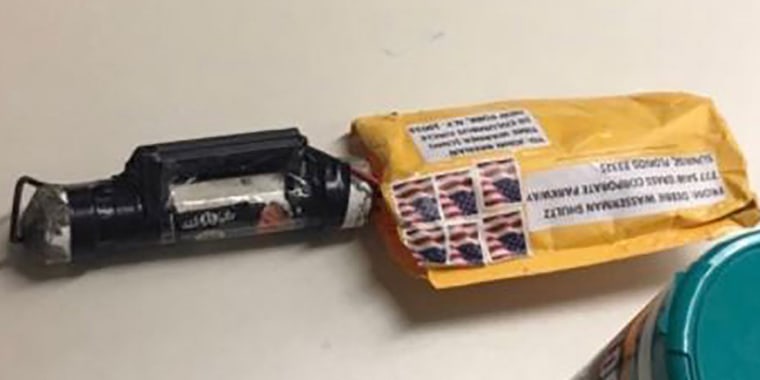 The devices were in manila packages that bore stamps and signatures with the address of Rep. Debbie Wasserman Schultz, D-Fla., whose name also was misspelled, three senior law enforcement officials said.
Holder's package was mailed to the wrong address, according to law enforcement officials, and it wound up being sent back to Wasserman Schultz's address, where it was intercepted by the Secret Service.
"We will not be intimidated by this attempted act of violence," Wasserman Schultz said in a statement. "This appalling attack on our democracy must be vigorously prosecuted, and I am deeply disturbed by the way my name was used.
Speaking in Florida, Clinton thanked the Secret Service, saying it "intercepted the package addressed to us long before it made its way to our home."
"But it is a troubling time," she said. "And it's a time of deep divisions, and we have to do everything we can to bring our country together. We also have to elect candidates who will try to do the same."
The spate of suspicious packages came two days after a similar device was found in Soros' mailbox. Like the other targets, Soros has been a harsh critic of Trump.
In Washington, Trump vowed to "bring those responsible for these despicable acts to justice."
"In these times, we have to unify, we have to come together and send one very clear, strong, unmistakable message, that acts of political violence have no place of any kind in the United States of America," he said. "I am extremely angry, upset, unhappy about what we witnessed, and we'll get to the bottom of it."
Earlier, Vice President Mike Pence thanked the Secret Service, the FBI and local law enforcement, saying that the "attempted attacks" against Obama, Clinton and CNN were "cowardly" and that those responsible for the packages "will be brought to justice."
Trump quickly weighed in with agreement on Twitter, retweeting his vice president.
Law enforcement officials said the device in Soros' mailbox was detonated as a precaution, and no one was injured. Soros, a business investor and Holocaust survivor, was reportedly not at home at the time, and he declined to comment.
One of his sons, Alexander, wrote in an opinion piece for The New York Times that before Trump was elected, the hate directed at his father "was largely confined to the extremist fringes, among white supremacists and nationalists who sought to undermine the very foundations of democracy."
"But with Donald Trump's presidential campaign things got worse," he wrote. "A genie was let out of the bottle, which may take generations to put back in."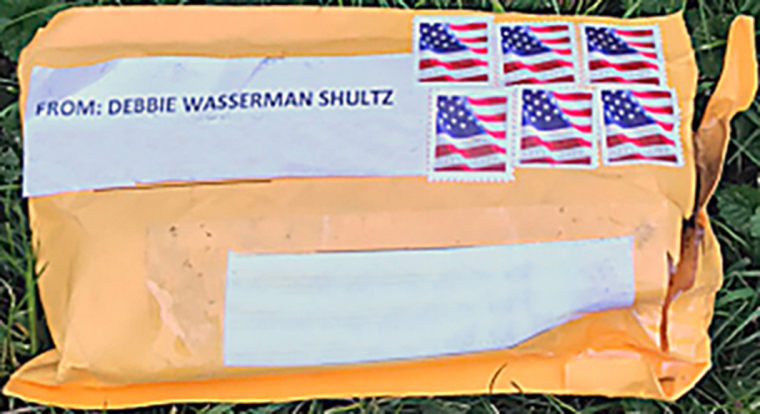 Jonathan Dienst, Tom Winter, Corky Siemaszko and Minyvonne Burke reported from New York. Alex Johnson and Andrew Blankstein reported from Los Angeles. Pete Williams reported from Washington.