A West Virginia man has been taken into custody in New York City in connection with the discovery of two rice cookers at a subway station during Friday's morning rush hour a third in another location a short time later.
The New York Police Department's chief of detectives said in a tweet on Saturday morning that "the individual has been located and the investigation continues."
The man, who could be seen on surveillance video placing one rice cooker on the mezzanine and another on the platform of the Fulton Street subway station in Manhattan's Financial District, was identified by his father as Larry Griffin. He was described by authorities as white with dark hair and in his 20s or 30s. Police said Friday he was not a suspect, but "certainly somebody we want to interview."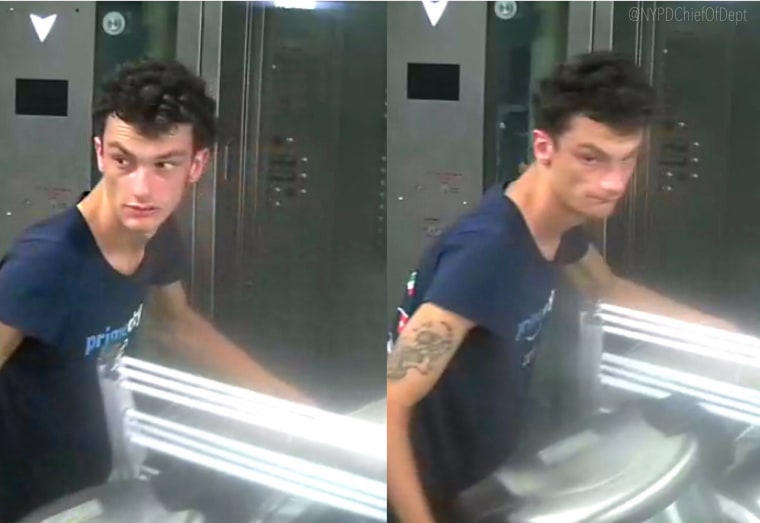 A passenger reported the two cookers in the Fulton Street station to police at about 7 a.m. Friday, police said. The NYPD had advised people to avoid the station and the surrounding area, but by about 8:20 a.m., the department's counterterrorism bureau assured the cookers were "NOT explosive devices."
The investigation caused subway delays for morning commuters.
A third rice cooker, found at 16th Street and 7th Avenue in Manhattan's Chelsea neighborhood later in the morning, was of the same make, model and year of the two found at the subway station. That rice cooker appeared to have been taken out with the trash, police said.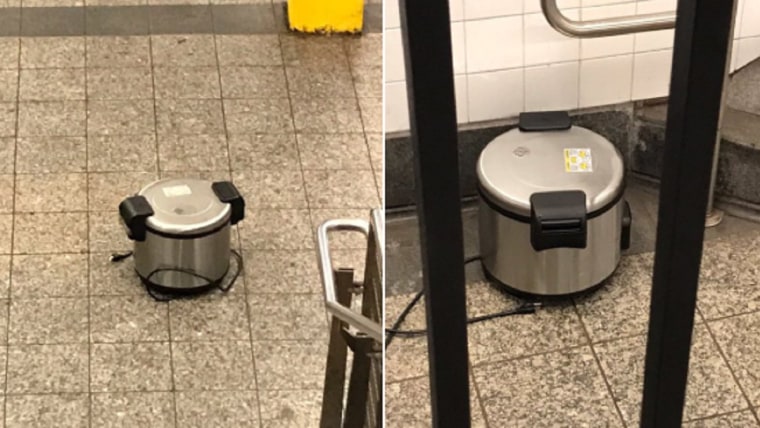 It's "possible that somebody put out a bunch of items in the trash today and this guy picked them up and then discarded them," said NYPD Deputy Commissioner of Intelligence & Counterterrorism John Miller during a Friday morning news conference. "As you all know, there are people with shopping carts who pick things up on the street and place them back on the street, and that's kind of a factor of urban life."
Miller acknowledged that the rice cookers could easily be mistaken for pressure cookers, and the man might have deposited them at the train station "to create fear and alarm in the public."
In 2016, Ahmad Khan Rahimi left a pressure cooker bomb on 23rd Street and another on 27th Street in Chelsea. The one on 23rd detonated, injuring dozens of people, while the second device never exploded. Rahimi is serving life in prison.
Miller applauded New Yorkers and first responders for reacting correctly to what could have been a threat, noting "mass transit has been a global target."
"Everybody did what they were supposed to do, and this went the way it was supposed to go," Miller said.
Griffin's father told NBC New York that he had not seen his son in a while, but said he knew that Griffin had been panhandling in the city.
Beyond a drug charge stemming from a few weeks ago, NBC New York reported that West Virginia police said Griffin was arrested at least three times in the past eight years for charges ranging from possession of a controlled substance involving weapons to the use of obscene material to seduce a minor.