The stolen SUV authorities say was used in the kidnapping of a 13-year-old North Carolina girl on Monday morning has been located, but the teen is still missing, officials said.
The 2002 green Ford Expedition Hania Noleia Aguilar was forced into Monday morning outside of her home was found Thursday just before 8 a.m. ET off Quincey Road in Lumberton, North Carolina, FBI spokeswoman Shelley Lynch told NBC News.
Hania, 13, was not found with the vehicle, Lynch said.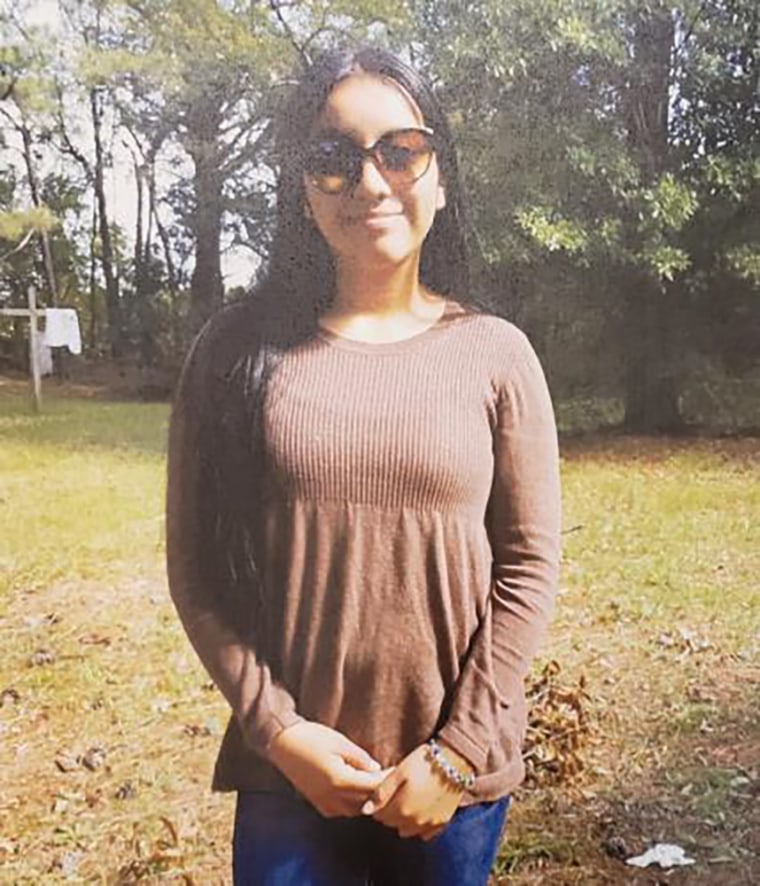 On Wednesday, authorities released more photos and a video of the vehicle that was caught on a surveillance camera in Lumberton, North Carolina, just minutes after the kidnapping of Hania.
Hania, an eighth-grader, was abducted outside her home at about 7 a.m. ET on Monday as she waited on the rest of her family to come outside to go to school, authorities said. An Amber Alert was issued for Hania later that day.
A 911 caller told an operator on Monday that the car was already running when Hania was taken by a male dressed in all black and wearing a yellow bandana over his face.
The FBI announced Tuesday that the agency is offering a reward of up to $15,000 for information that helps locate Hania.
She is described as Hispanic, 5 feet tall and weighs about 126 pounds. She has black hair and brown eyes and was last seen wearing a blue shirt with flowers and blue jeans.