One of the brave Swedish students who caught Stanford rapist Brock Turner in the act — and tackled him before he could escape — gave a harrowing account Tuesday of what they saw.
Carl-Fredrik Arndt said he and fellow Stanford grad student Peter Jonsson were biking across the campus after midnight on January 18, 2015, when they saw Turner on top of a partially clothed woman next to a dumpster.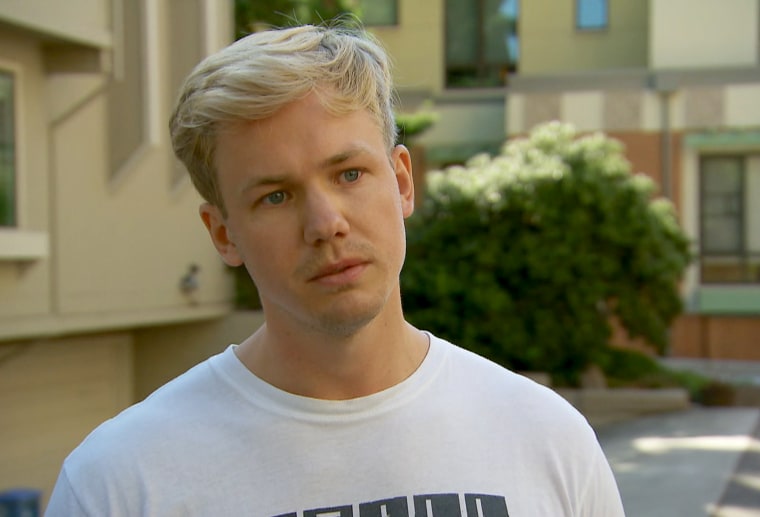 "It seemed okay at first," Arndt told Today. "Then when we looked closer, Peter started noticing — and I later — that she wasn't moving."
Sensing something was amiss, Arndt said they "basically talked about what to do, started to approach her, and started to ask what was going on."
Turner, who is now 20, then stood up — and their suspicions were confirmed.
"We saw she wasn't moving at all, so talked to him briefly, then he started running away," Arndt said. "My friend Peter ran after and caught him."
Meanwhile, Arndt said he "attended to her quickly."
"Then we basically were restraining him until the police came," he said.
Thanks to the Swedes, Turner — once a star Stanford swimmer who hoped to compete in the Olympics — was convicted of raping the now 23-year-old woman. She has hailed them as heroes.
Related: Recall Effort Launched Against Judge Aaron Persky in Stanford Rape Case
"I sleep with two bicycles that I drew taped above my bed to remind myself there are heroes in this story," she wrote in her victim impact statement.
Arndt said they were shaken by what they saw Turner doing to the woman, who police said was unconscious. "It was really horrible," he said.
But Arndt said neither he nor Jonsson had any second thoughts about coming to the woman's aid.
"I think it happened on instinct for us," he said. "I never thought about it twice and I'm glad I did it."
Ardnt, who along with Jonsson testified at Turner's trial, spoke out as the furor over Santa Clara County Superior Court Judge Aaron Persky's decision to sentence the swimmer to just six months in jail showed no signs of abating.
Both the victim and prosecutors have harshly criticized Persky's sentence as a slap on the wrist and a move is underway to remove the judge from the bench.
A recall petition on Change.org notes that "Judge Persky failed to see that the fact that Brock Turner is a white male star athlete at a prestigious university does not entitle him to leniency."
As proof that Turner has gotten the kid glove treatment, activists have noted that it wasn't until Monday that Stanford and the authorities even released his mug shots.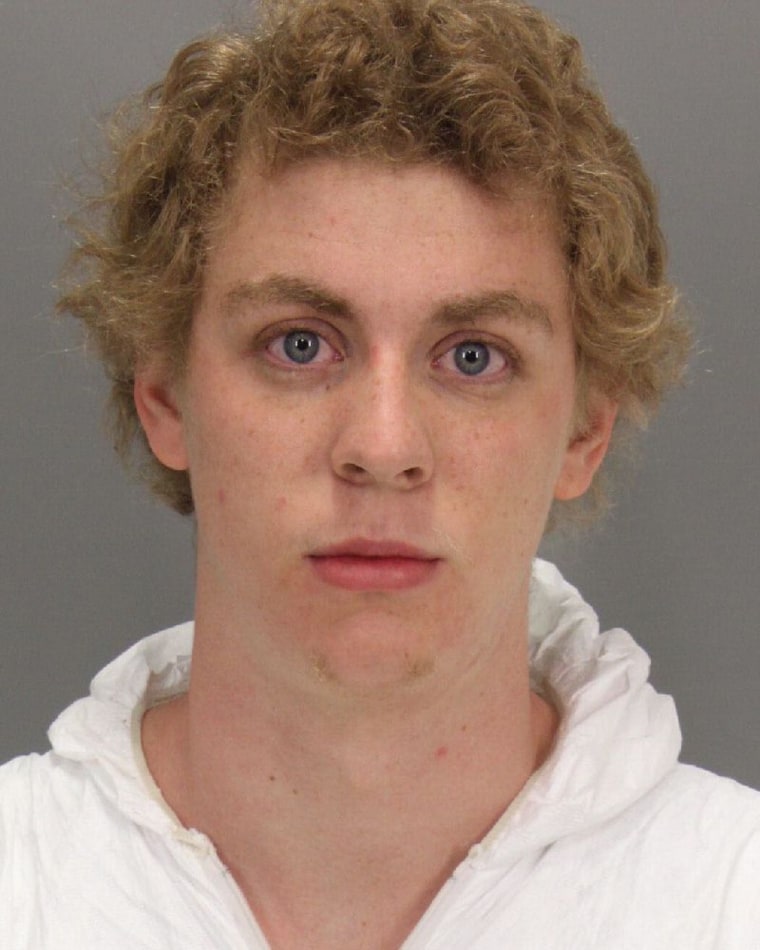 Turner was convicted in March of assault with intent to commit rape of an intoxicated woman, sexually penetrating an intoxicated person with a foreign object, and sexually penetrating an unconscious person with a foreign object.
In addition to his jail sentence, he was sentenced to three years' probation and has to register as a sex offender for the rest of his life.