The director for the Centers for Disease Control and Prevention said Monday that in order for the country to reopen, swift testing for people who have the virus and for people who might be immune to the virus will need to be available.
Robert R. Redfield said on the "TODAY" show that early case identification of the virus will allow for swift isolation and contact tracing that will be needed before social distancing guidelines are loosened.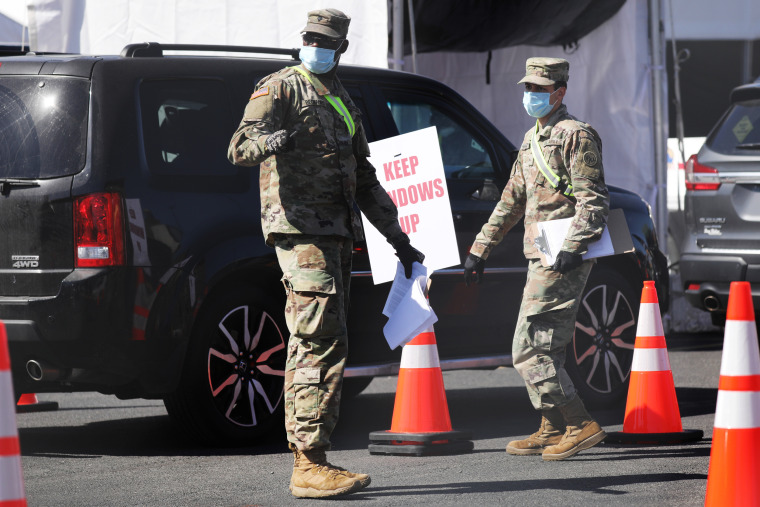 He also said testing for people who are already immune will provide even "greater confidence" in communities, "particularly in the health care setting."
"There's no doubt that we have to reopen correctly," Redfield said, adding it would be "a step-by-step gradual process, that's got to be data-driven."
Early case identification will help the country "stay open," Redfield said.
He said the country was "nearing the peak," and would possibly hit it this week. He said cases across the country were "stabilizing."
"You'll know when you're at the peak when the next day is actually less than the day before," Redfield said.
But health officials have to devise plans "county by county by county," because the "pandemic has affected different parts of the country differently," Redfield said. "It's important to look at the country as many different separate situations."
He thanked the American people for vigilantly practicing social distancing, saying that while the death toll was "sadly still too high," it would be "far less" than earlier models predicted.