Artist Etab Hrieb fled Syria more than four years ago and settled in Chicago, making a home in a foreign land that seemed to beckon her so openly.
"I come to America for America's country, freedom," Hrieb told NBC News through tears Wednesday as she sat in her home adorned with her paintings.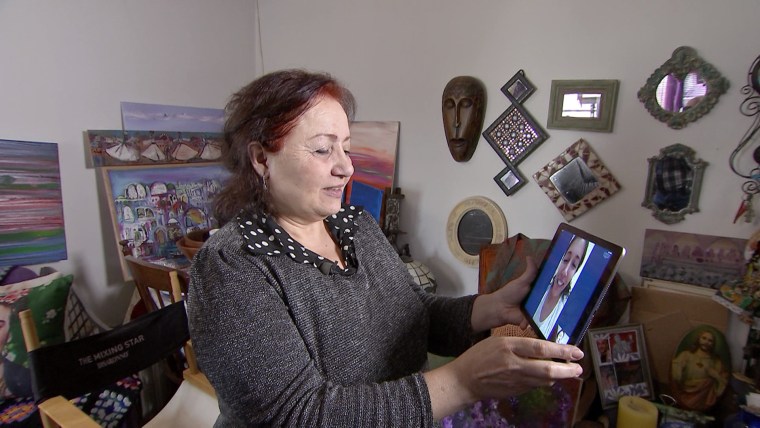 But the enduring feeling of welcome that Hrieb had begun to expect from her adopted homeland was upended over the weekend, when she attempted to return to Chicago from a trip to Dubai to see her new granddaughter.
In the United Arab Emirates airport she was stopped and questioned for hours — just one of hundreds of scenarios playing out in airports around the world after President Donald Trump signed an executive order temporarily restricting entry to people traveling from seven majority-Muslim countries.
"Not my fault I'm Muslim," Hrieb said.
Other Syrians currently trying to enter the United States as refugees are seeing their applications put on hold indefinitely because of the executive order.
Related: Meet Some of the Stranded Muslims
Hrieb, however, has a green card and was permitted back into the U.S. despite some initial confusion.
While Hrieb's future was in limbo, protests rippled across the country and pro bono attorneys — now on the front lines — have stayed at airports to volunteer their services for those detained.
"They may not speak English properly," Chicago attorney Nima Taradgi, who was volunteering his services, said of the immigrants and travelers. "They may not know about American laws and the rights they have."
Back in Chicago, Hrieb wonders if she will ever see her adult children again. They all live overseas.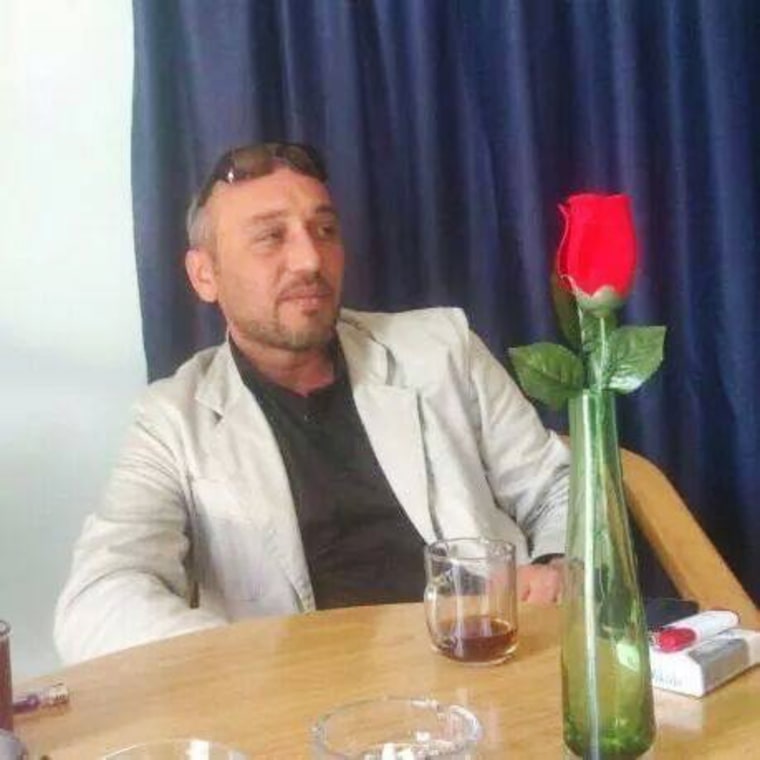 The mother of four already knows heartbreaking loss: Her son, Mazen Merhi al-Moutlak, stayed behind in Syria after she first came to America and was kidnapped by ISIS, she said. He was among the first publicly beheaded by the terror group, she added.
She clings to hope that she can one day travel with ease to see her other children in the flesh again. It's too much for her daughter, Sarab, to bear.
"I don't want to think about it," Sarab told NBCNews over Skype — the video technology that allows Hrieb to blow her daughter a kiss and tell her goodnight to her face.
In the meantime, Hrieb finds solace in her artwork, showcasing pieces that are defined by struggle and oppression.
She pointed out one painting that she recently completed of a woman, searching for a few words to describe it: "Sadness, and lost her son, and everything lost," Hrieb said of the image. It's a reflection of a life that she knows all too well.