America's 14-year project to defeat the Taliban and build a stable Afghanistan is teetering on the brink of failure, according to a sobering report Friday by a government watchdog.
The Taliban controls more of the country than at any time since U.S. troops invaded in 2001, notes the quarterly report to Congress by the Special Inspector General for Afghanistan Reconstruction. The fragile economy is worsening. One of the few bright spots of the troubled reconstruction effort — getting more girls in school — has been tainted by allegations of fraud.
"The lack of security has made it almost impossible for many U.S. and even some Afghan officials to get out to manage and inspect U.S.-funded reconstruction projects," wrote John Sopko, the inspector general.
The U.S. has spent more than $113 billion on Afghan reconstruction, more in constant dollars than it spend rebuilding Western Europe after World War II under the Marshall Plan. It is on track to spend billions more, but many critics view the Afghan civilian aid effort as a wasteful failure. Sopko has examined a fraction of the spending, but his audits have uncovered $17 billion in questioned costs in just three years, according to a tally by ProPublica, the investigative group.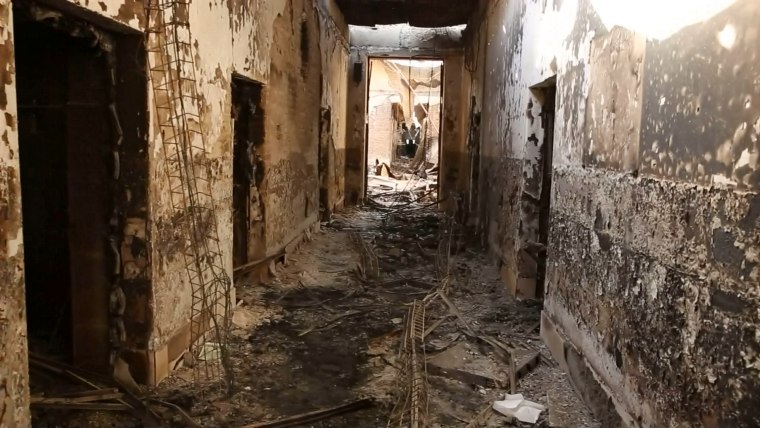 Sopko's latest bleak assessment comes as the Pentagon is concluding that holding off the Taliban will require the U.S. to keep combat troops there far longer than President Obama originally intended. Obama had set a course to have all combat troops out by the end of his presidency, but now military officials are discussing plans that would keep thousands of American troops in Afghanistan for decades.
At his Senate confirmation hearing this week to be the new Afghan war commander, Gen. John Nicholson said he agreed with Armed Services Committee Chairman John McCain, who said the security situation in Afghanistan "has been deteriorating, rather than improving."
Last fall, the military found and destroyed an enormous al Qaeda training camp in restive Kandahar province. Also last year, the Taliban seized the city of Kunduz, and U.S. special operations forces had to fight a ferocious battle, with air strikes, to retake it. The U.S. mistakenly rocketed a Doctors without Borders hospital, killing at least 31 civilians and medical personnel.
On December 21, six U.S. Air Force personnel were killed by a suicide bomber near Bagram airfield in the deadliest attack on U.S. forces in Afghanistan since 2012. Two weeks later, a 3,000-pound bomb blew up a residential compound for contractors guarding the U.S. Embassy compound in Kabul, killing two and wounding dozens more. The Taliban claimed credit.
The United Nations reported the overall level of security incidents increased and intensified from August 2015 through the end of October, with 6,601 incidents, compared to 5,516 incidents during the same period in 2014 — a 19 percent increase.
Nearly 30 percent of the country is controlled by the Taliban, according to the military's figures.
"The insurgency is spreading (Afghan security forces) thin, threatening rural districts in one area while carrying out ambitious attacks in more populated centers," the inspector general's report says.
Two-thirds of American aid has gone to train and equip Afghan security forces, who have fought bravely in some cases but are beset by desertions, corruption and allegations of abuses. Congress has asked the special inspector general to conduct an inquiry into how the U.S. has handled child sex abuse allegations against Afghan soldiers and policemen.
Sopko's report found that despite more than a decade of multi-billion-dollar Western efforts to boost the Afghan economy, the economy is in dire straits. Private investment and business creation have slowed, while corruption is rampant and billions of dollars are kept outside the country. Opium poppy cultivation is booming.
The civilian aid has distorted Afghan business culture, creating an aid-dependent elite and widening the gap between rich and poor, the report found. Young Afghans are leaving the country for better prospects abroad at a faster rate than ever before.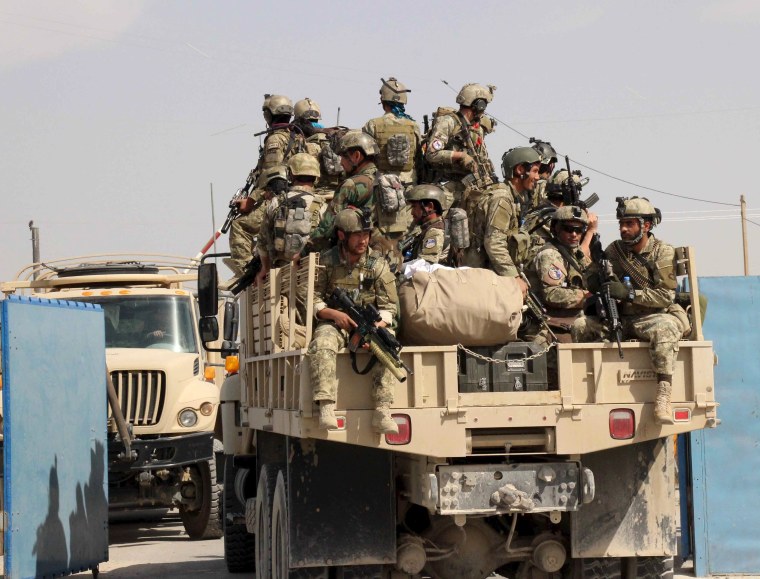 A task force appointed by Afghan President Ashraf Ghani and referenced in Sopko's report found that the Afghan government, supported by Western aid, is paying for numerous nonexistent "ghost" schools, "ghost" teachers, and "ghost" students, a scandal that calls into question repeated American claims about overhauling Afghanistan's education system.
The extent of the fraud is unclear, the inspector general said, but data show that 4.2 million Afghan primary-school-age children, or nearly 43 percent of that age group, have either never enrolled in school or have dropped out.
The group with the greatest likelihood of being out of school are girls in dire poverty.