Protesters upset by a decision not to indict two white police officers in the shooting death of Tamir Rice, a 12-year-old black boy who had a pellet gun, marched to the home of the prosecutor Friday and repeated calls for him to resign.
More than 100 people stood outside the home of Cuyahoga County Prosecutor Tim McGinty during the peaceful protest, which also included demands for a federal investigation into the shooting.
A march leader told protesters not to vandalize McGinty's home, which is in a neighborhood on the west side of Cleveland. Police officers accompanied the marchers and stood in McGinty's driveway but did not intervene.
The protesters chanted, "New year, no more!" and "McGinty has got to go!"
Through a spokesman, McGinty declined to comment.
Protesters have called for McGinty's resignation since he announced Monday that the officers would not face criminal charges in Tamir's death. But criticism of him dates back months as frustration grew over the length of time it took to reach a decision concerning the November 2014 shooting.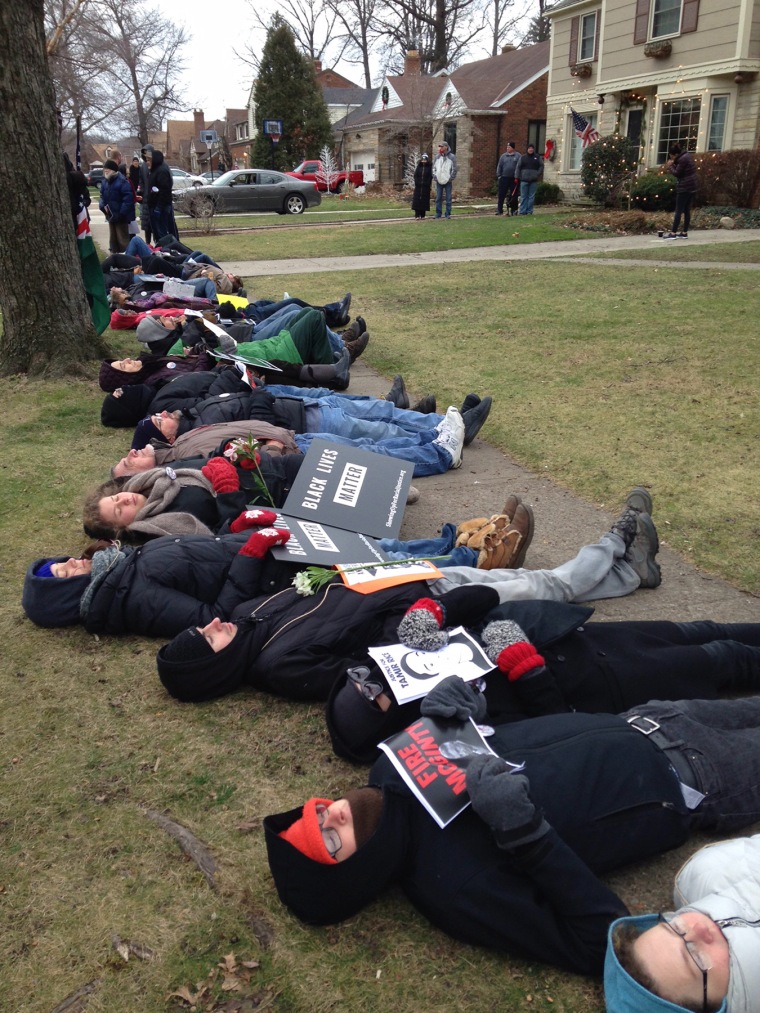 Joseph Frolik, director of communications and public policy at the prosecutor's office, called Tamir's death "clearly a monumental tragedy caused by a series of mistakes by the Cleveland Police Department."
"But we would hope that people will also respect the decision made (by) another group of citizens — the members of the grand jury," Frolik said in a statement. "They personally see, hear and question witnesses, and they reach a decision based on their oath. If you don't trust the grand jury, you don't trust your neighbors."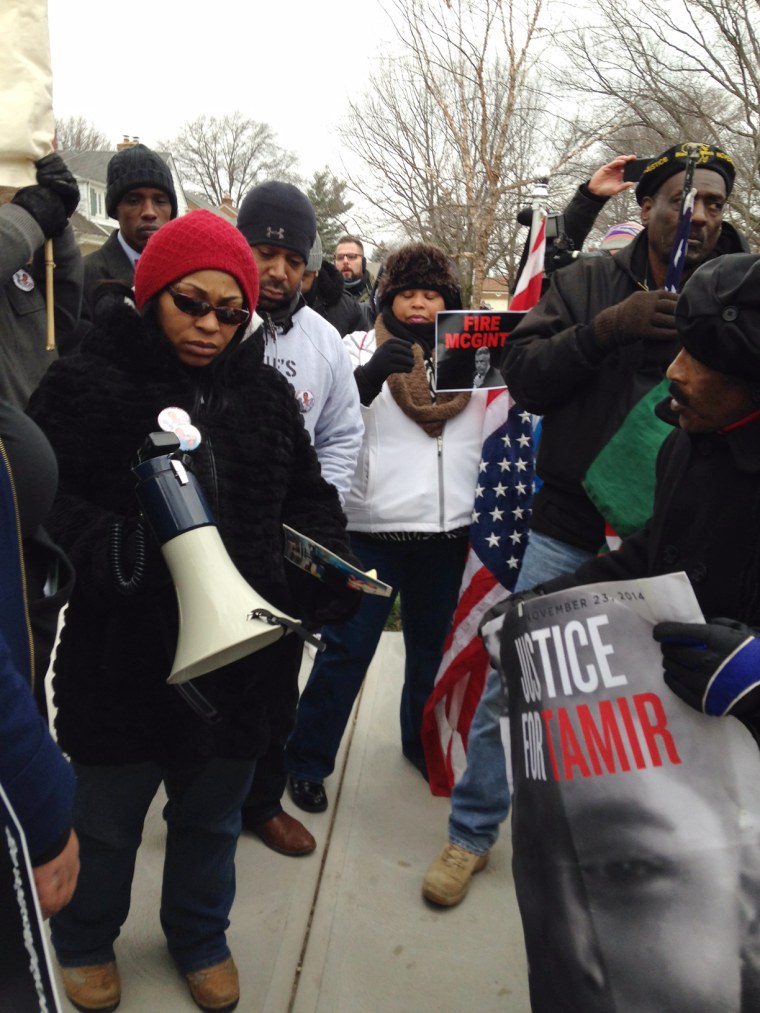 Dozens of marchers lay down on the sidewalk running past McGinty's house for four minutes, the time they say it took medical responders to reach Tamir after he was shot outside a recreation center.
In announcing that charges would not be brought, McGinty said it was "indisputable" that Tamir was drawing the pistol from his waistband when he was gunned down.
The prosecutor said Tamir was trying to either hand the pellet gun over to police or show them it was not real, but the officer who shot him, Timothy Loehmann, and his partner, Frank Garmback, had no way of knowing that.
Tamir was shot by Loehmann within two seconds of the officers' police cruiser skidding to a stop near the boy.
McGinty said police radio personnel contributed to the tragedy by failing to pass along the "all-important fact" that a 911 caller said the gunman was probably a juvenile and the gun probably was not real.
On Thursday, Mayor Frank Jackson and Police Chief Calvin Williams said that as protests continue, they plan to balance public safety with protesters' First Amendment rights.