The suspect in a series of fatal shootings in Tampa, Florida is facing the death penalty for his "unconscionable" crimes, prosecutors announced Tuesday.
Hillsborough State Attorney Andrew Warren said that after evaluating the evidence and meeting with each of the victims' families, "This office will seek sentence of death against Howell Donaldson III."
The 24-year-old suspect has been indicted on four counts of first-degree murder in connection with four fatal shootings in the Seminole Heights neighborhood in October and November.
Warren said the case, in which Donaldson allegedly "murdered four innocent victims in a cold, calculated and premeditated manner" qualified for the ultimate sentence.
"A prosecutor's pursuit of justice should be tempered by mercy, but some crimes are so unconscionable, so hard to fathom that we must leave mercy to a higher power and focus on achieving justice for victims and their families," he said during a news conference.
"A case like this touches thousands of lives," he said, adding that while their decision cannot bring back the victims, "we will seek justice for their deaths."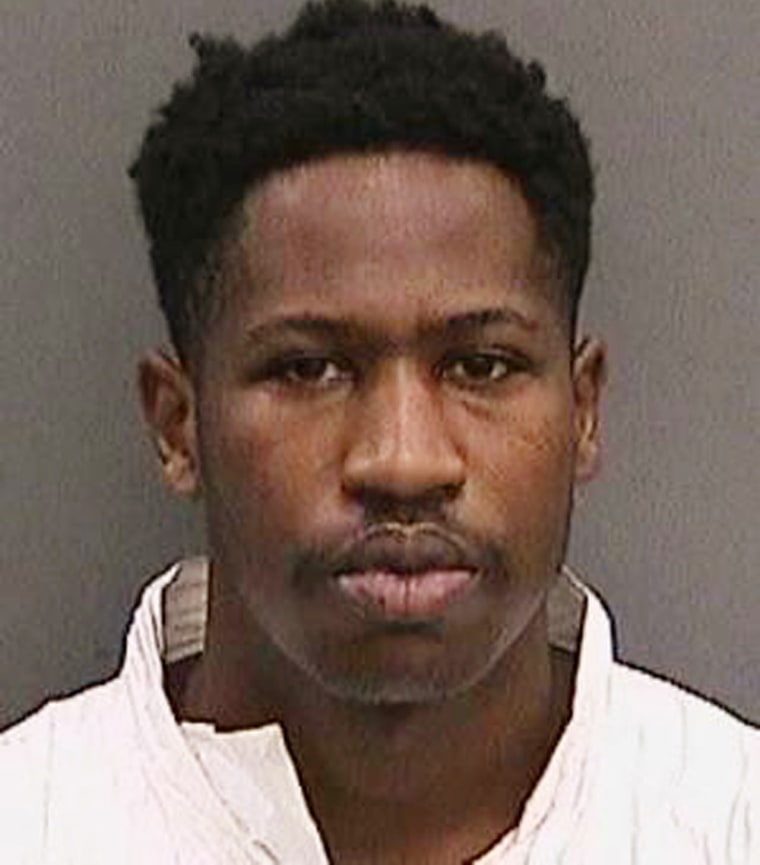 Related: Parents of Tampa shooting suspect Howell Donaldson ordered to talk
Donaldson was arrested in November, after a co-worker at McDonald's found a gun he had left at the fast-food chain and called police. That loaded weapon, a .40 caliber Glock, linked him to the killings, authorities have said.
On Oct. 9, 22-year-old Benjamin Mitchell was shot while he was waiting for a bus. On Oct. 13, 32-year-old Monica Hoffa was found dead in a vacant lot. On Oct. 19, 20-year-old Anthony Naiboa was killed while he was walking. On Nov. 14, the body of 60-year-old Ronald Felton was found near the scene of a memorial honoring the first three victims.
Investigators have not yet given a motive for the ambush killings.
Kenny Hoffa, Monica Hoffa's father, told NBC News that he believed prosecutors made the right decision.
"That young man decided he was going to murder my daughter and three other people and he was basically doing it for sport," he said Tuesday. "He hunts people down and kills them — and he deserves to die. It's not my job to decide if someone dies, that's up to the court and God. But if that's the decision they made, I believe that's the right decision."
Related: Tampa killings: Suspect Howell Donaldson to be charged with murder
James Felton, brother of Ronald Felton, said that while he accepted the decision, he wanted Donaldson to live with the ramifications of what he is accused of doing.
"I want him to live so he can think about what he's done," he said. "I want him to suffer because he's young."
But, he said, he's willing to accept the state attorney's decision.
"I can't judge and say 'OK, give him the death' — but I have to accept the law," he said.