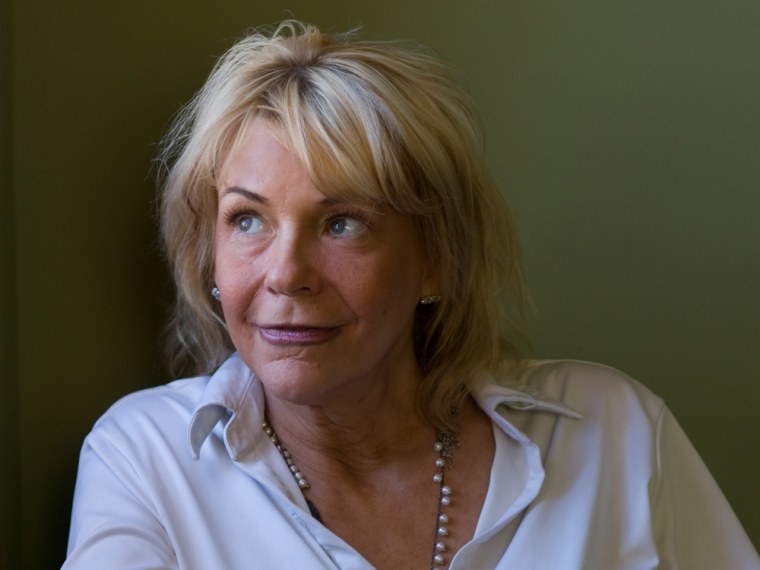 The New Jersey woman known as "Tan Mom" has big plans now that the criminal case against her is over: a self-tanning lotion line, a book proposal, a comedy act — and a raft of lawsuits.
But right now what Patricia Krentcil wants is a vacation.
"Somewhere hot so I can fry like a bacon and come back and say, 'Ha! Ha! You can't arrest me for lying in the sun,'" Krentcil, 44, said with a laugh.
"Not my face, though. Just my body."
It was Krentcil's face — practically the color of a chestnut in some photos — that made her a national punchline after she was arrested in May and charged with exposing her then-five-year-old daughter, Anna, to damaging ultraviolet rays at tanning salons in Nutley, N.J.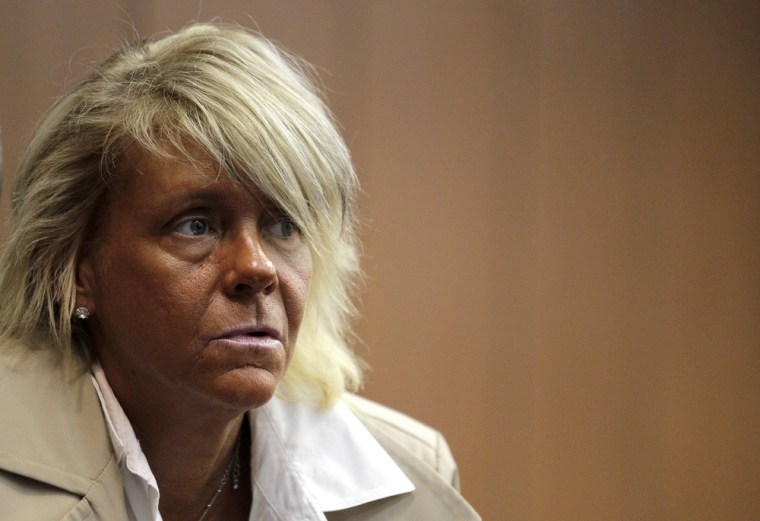 Krentcil denied it from the start, claiming a school nurse misinterpreted a sunburn Anna got from playing outside and that police misunderstood when her daughter said she "went tanning with Mommy."
Last week, a grand jury declined to indict her on a child endangerment charge, ending a 10-month saga that the mother of five described a nightmare.
"I've literally been stuck in my home for the past year," she said. "No matter where I go, everyone knows me. It's very uncomfortable."
If she went out to eat, a murmur would run through the restaurant. A sofa-shopping trip had to be cut short when other customers started taking pictures. She was the object of ridicule in her children's schools.
"It doesn't matter where I go: I'm 'Tan Mom,'" she said.
She couldn't shake the nickname, so she embraced it, making TV appearances and getting a magazine makeover.
Over the last few months, she's been working with a self-styled skin guru, Dana Ramos, on launching her own line of self-tanners under the name Real Tan Mom Healthy Glow.
Ramos, who has her own skin-care line, helped rehabilitate Krentcil's complexion, which was marred by oversize pores, dark spots, and lines from up to 20 sessions in the tanning bed each month.
She said she banned Krentcil from tanning -- many salons said they wouldn't serve her anyway -- and oversaw a regimen of peels and moisturizers. A plastic surgeon helped with some fillers.
"I haven't tanned in forever," Krentcil said, sounding not entirely happy about it.
She vowed she'll never set foot in another salon, but insisted there's nothing wrong with catching some natural rays, along as she keeps the sun off her paler, but hardly porcelain face.
With her stock broker husband out of work and thousands in legal bills to pay, Krentcil is looking for other ways to cash in on her notoriety beyond the lotion line, which is weeks away from being finished.
She said she is writing a book, but doesn't have an agent or publisher. Once the subject of a "Saturday Night Live" sendup, she'd like to leverage her wacky story and offbeat personality for a comedy routine.
And she's ready for warmer climes.
"I don't like this town at all or this state, more or less ... I wanna go somewhere beautiful," she said.
Krentcil said she is planning lawsuits against anyone who made money off her story, like the manufacturers of a Barbie-type doll  based on her, or Halloween costumes.
She said she also wants to sue the school district since that's where the initial complaint about Anna's sunburn came from. The district superintendent did not return a call for comment.
Nearly a year after her arrest, Krentcil said she's at a loss to explain why the authorities went after her. "Envy? Jealousy?" she said.
She's certainly not ready to forgive and forget, boasting that when the school nurse called recently about her daughter being ill, she barked at her, "Oh, you didn't call the police?"
For the record, she said, she never once put her child in a tanning bed. The fair-skinned redhead would lie on towels on the floor, sometimes with a mask over her eyes, while her mother soaked up the UV rays, she said.
At one point, she was offered a plea deal with 60 days of probation and turned it down, deciding she'd take her chances with a jury if it came to that.
"They made a mockery of me," she said. "But I stood by my beliefs and said, 'I did not do this.'"
Related: