A teacher at a Washington state high school tackled a student shooter Monday morning before anybody was injured, according to police.
The suspected shooter, a 16-year-old North Thurston High School student armed with a handgun, was tackled by teacher Brady Olson after firing a shot into the gym floor then running downstairs to the cafeteria and firing into the ceiling, police said.
A statement from the Lacey Police Department said police were notified of the shooting at 7:25 a.m. (10:25 a.m. ET) but by that point, the shooter had already been taken down.
"I think it's heroic," Lacey Police Commander Chris Ward told NBC affiliate KING 5. "People rise to the occasion when they need to do something. I think, in this case, it probably prevented worse things from happening."
But Olson, a government teacher who was credited with keeping the students and staff safe, said in a statement posted on the school's website that he simply "reacted in a way that any other teacher would react at the sound of a gunshot."
He said he and the five other staff members ran "toward the sound of gun fire rather than away."
"No one, including myself, can prepare for a situation like this, so I'm very thankful that we're all okay. As always, students come first, and today was no different," Olson wrote.
North Thurston High School classes and after-school activities were canceled for the day, and parents were asked to pick up students at the school's football stadium, according to a statement on the school's website.
A school spokesman said police were interviewing the shooter.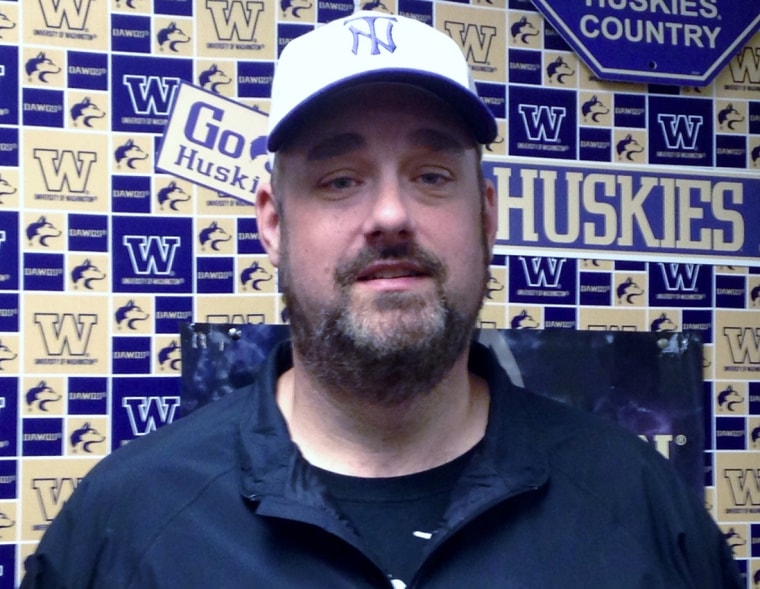 SOCIAL
— Elisha Fieldstadt