A woman who just won more than $70 million from Johnson & Johnson after alleging the company's baby powder caused her ovarian cancer told NBC News she cried "happy tears" when the jury's decision was announced.
"It's been a long-fought battle," said Deborah Giannecchini of Modesto, California, who was 59 when she was diagnosed in 2012. "I was just elated, so relieved it was over. I felt like I accomplished something. ... There were happy tears and just joy."
Related: Research Finds Talc Doesn't Cause Cancer. Juries Disagree
One of the nation's most recognizable products, Johnson's baby powder has been around since 1894. Giannecchini's case, decided Thursday in St. Louis, marks the fourth time a jury has found the company failed to inform its customers about a possible link between its powder and ovarian cancer.
Giannecchini had used Johnson's for years for feminine hygiene. After she was diagnosed in November 2012, her daughter saw an ad on television offering legal representation to people who used talcum powder and had ovarian cancer.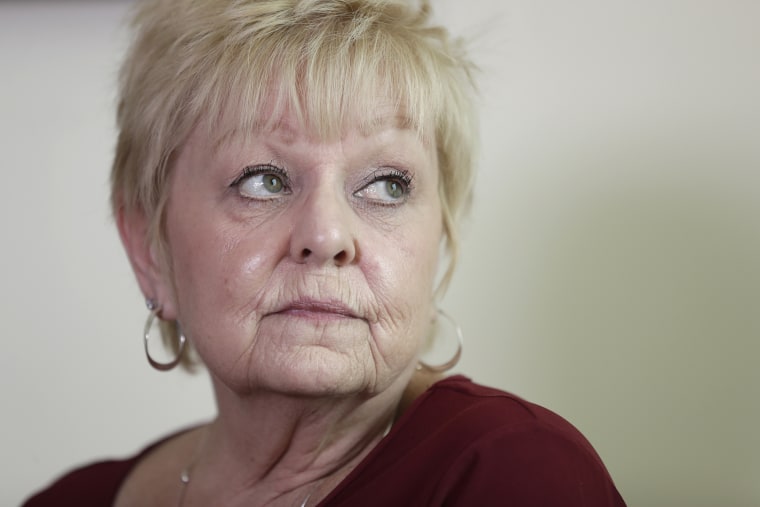 "I hope that Johnson & Johnson will step up and take responsibility," said Giannecchini, "and post a warning on their product that says this is not as safe as you may think it is and think about it before you decide to use this product."
Johnson & Johnson said science shows the product is safe, and that it will appeal the verdict.
Related: Can Baby Powder Really Cause Cancer?
"We deeply sympathize with the women and families impacted by ovarian cancer," said a company spokesperson. "We will appeal today's verdict because we are guided by the science, which supports the safety of Johnson's Baby Powder."
The spokesperson also said the evidence "does not support" the addition of a warning label. "In fact, in 2014, the Food and Drug Administration concluded in a response to a Citizen's Petition that such warning labels were not warranted on cosmetic talc products and no regulatory agency has ever required labeling to reflect a risk of ovarian cancer associated with talcum powder products."
More than 2,000 women have filed suits. Two other suits in St. Louis resulted in jury verdicts totaling $127 million, but two others were thrown out.