At a car dealership a couple of months ago, Miles Harrison's 8-year-old daughter climbed into the back seat of a parked sports utility vehicle that a salesman was showing to the family.
What happened next startled Harrison: As his daughter was exploring the back, the salesman got out of the car and shut the driver's door behind him. Suddenly, "the loudest horn you could ever imagine" started blaring, Harrison said.
Confused, Harrison, of Purcellville, Virginia, asked what was happening. When the salesman casually explained that it was a rear occupant alert — a feature meant to notify parents that a child has been left in the back seat after the driver has exited — Harrison started crying.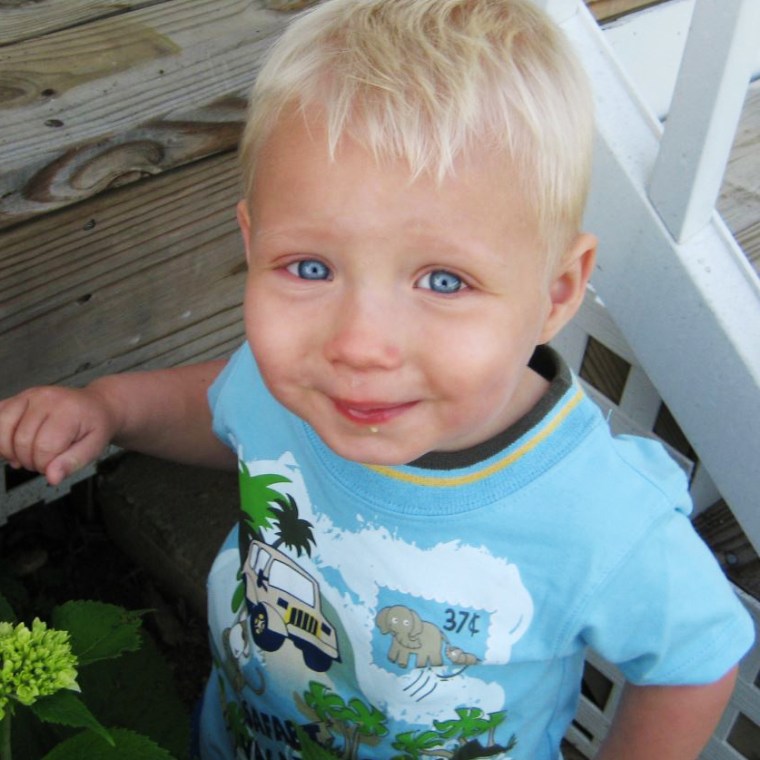 The ultrasonic motion-sensor technology, Harrison realized, could have saved his 21-month-old son, Chase, who died in July 2008 after he was left in the back seat of a hot car.
Last Wednesday, Hyundai Motor Group, which has optional ultrasonic rear-seat sensors in two of its most popular family cars, announced it would expand the number of SUVs it offers the option in. The feature provides a layer of protection against what many parents believe could never happen to them.
Hyundai introduced the technology last year and says it is the only car manufacturer to use it so far. It says it believes the alert could save the lives of countless children and pets mistakenly left in back seats.
The automaker also said that it will make a door-logic system standard on most of its new vehicles by 2022. The system will detect if a rear door is opened or closed before the car is started, then display a message on the center cluster when exiting the vehicle for the driver to check the back.
Numerous other car manufacturers have similar door-sequencing rear-occupant alerts, including both Nissan and GM, who also plan to make the feature standard.
But Harrison said a message on the dashboard would not have been enough to jog his memory into checking the back seat for his son, a little boy with an infectious smile that he and his wife had just adopted from Russia a few months prior.
That morning, Harrison, who designs health care facilities, was making business-related calls on his way to work with Chase in the back seat. Stressed and tired, Harrison said he went "into autopilot" and drove straight to his office, assuming he had dropped his sleeping son off at day care.
"Door-sequencing would not have saved my son," he said. "The ones that would have worked have horns go off. If you hear that horn, it is like somebody screaming at you at the top of their lungs."
Since 1990, more than 900 children have died in hot cars, according to KidsAndCars.org, a nonprofit dedicated to saving the lives of children and pets in and around vehicles.
Already this year, there have been at least 26 child deaths from vehicular heatstroke, including infant twins whose father, Juan Rodriguez, left them strapped in their car seats when he went to work at a Bronx hospital on July 26.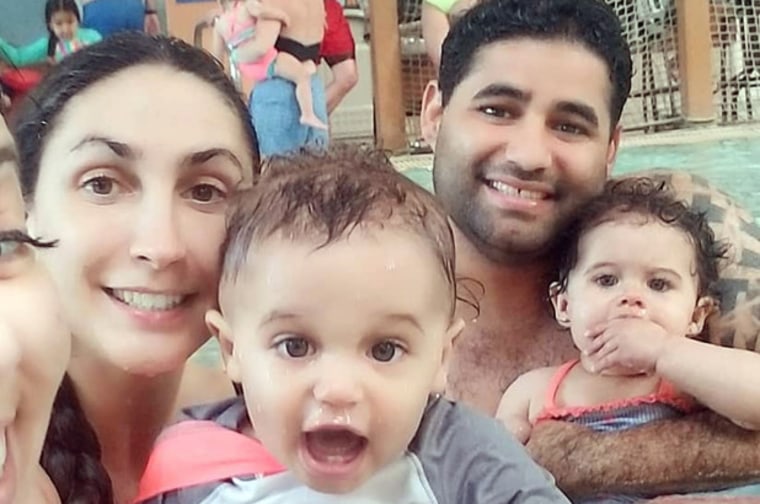 Hyundai's voluntary decision to expand its rear occupancy safety features comes as Congress considers the Hot Cars Act of 2019, a bill that would mandate all new cars be equipped with a reminder system for drivers to check for passengers in the back.
The Senate version calls for an audio and visual reminder to check the back seat if the rear doors were opened before the trip started, but does not detect the presence of anyone in the back. Some safety advocates, like Amber Rollins, director of KidsAndCars.org, say that is not enough.
The House version, which Rollins and Harrison prefer, calls for the same, but adds a system that detects the presence of a child or pet in the back rows.
The detection system, Rollins added, would also prevent the deaths of children who wander away from their parents and accidentally get locked in hot cars.
The bill is under committee consideration, although it is not clear when legislators will take it up.
"What are we waiting for?"
"What are we waiting for?" Rollins asked. "There are people out there who have happy, healthy children who are going to be dead by the end of the year, and we know it."
The bill has received some pushback. In May, the Alliance of Automobile Manufacturers, a trade association, said in a statement that it supported "greater public awareness and vigilance" for saving young lives and would review any vehicle-based approaches, but added that it was "keeping in mind that fewer than 13 percent of new car buyers have a child 6 years old or younger."
On Thursday, Wade Newton, a spokesman for the group, said in an additional statement to NBC News that the group continues to review the proposals.
"Like you see with so many motor vehicle safety issues, meaningful progress in reducing these fatalities requires coordinated action and cooperation among a wide range of stakeholders. So automakers continue exploring ways to assist in advancing collaborative efforts necessary to address this challenge — both right now and in the future."
Experts say accidentally leaving a child in a car seat can happen to anyone of any race, class or gender — because everyone's memories are fallible. Most of the time, it isn't that the parent truly forgot their child for hours and hours in their car; their memories falsely led them to believe that they had dropped them off with their caregivers, when they did not.
The experts recommend leaving something you can't complete your day without in the back seat, like a laptop you use at work, a key fob you use to get into your office, your cellphone or even one of your shoes. There are also a variety of apps that help keep children safe.
Rollins said she is "thrilled" Hyundai is taking the lead. But "at the same time, that's only one manufacturer. This needs to be standard, not optional, on all vehicles. What we know is when given the choice, parents don't believe they need this technology," she said.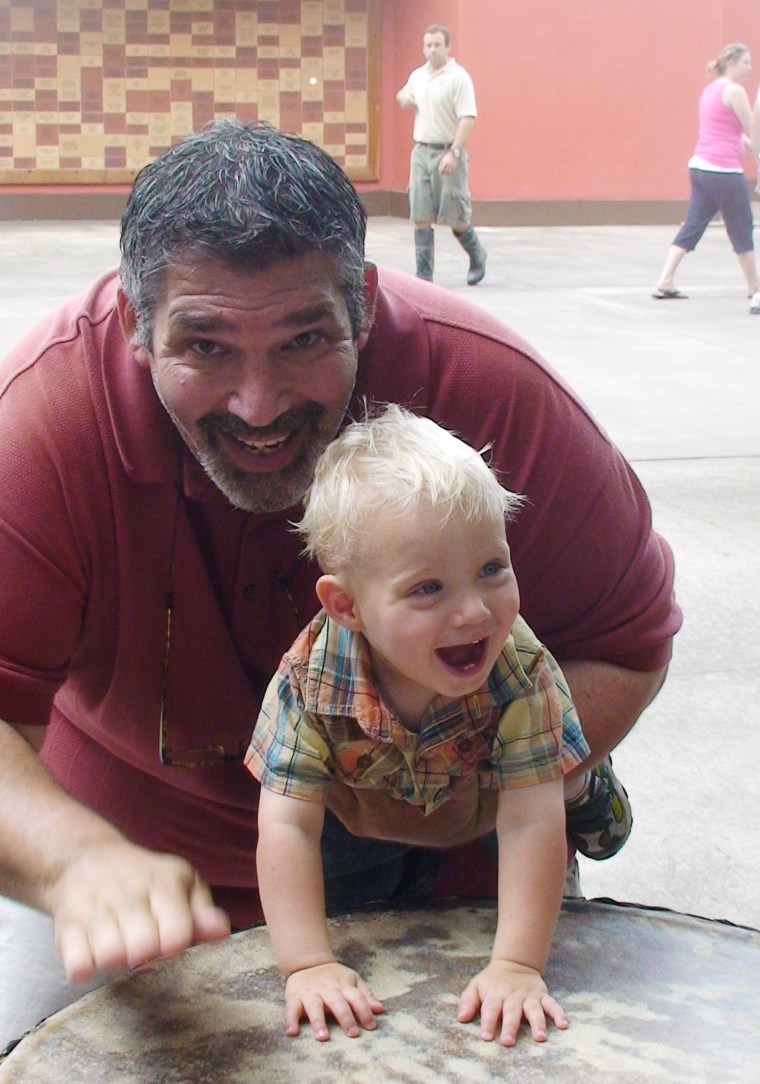 Harrison said he never could have imagined he would have needed something like it. His fatal mistake 11 years ago was discovered when a co-worker who passed his car in the parking lot asked him that afternoon if he had a doll in his back seat. Harrison raced to his car to find Chase lifeless.
"I can still see the handle on the car in 2008. I see it every morning," Harrison said.
When asked what he advises other parents who think they are immune to accidentally leaving their child in a car, Harrison said, "Be present and slow down."
"I made the mistake. I'm the bad person. I admit all of that," he said, his voice breaking. "I'm begging you, so you don't have to deal with what I'm dealing with, be present. Don't have to make your family go through this."