After completing his Stanford application, high school senior Ziad Ahmed realized an important component was missing amid a flurry of standardized test scores and extracurricular activities: his voice and passion.
That's when Ahmed took a gamble. In response to a question asking "What matters to you, and why?" the teen wrote "#BlackLivesMatter" exactly 100 times.
Last Friday, Ahmed received an acceptance letter from the California school and tweeted a photo that quickly went viral. The question was part of a larger application that delved into his leadership roles and included a number of prompts.
"It was important to me that the admissions officers literally hear my impatience for justice and the significance of this issue," Ahmed told NBC News. "The hashtag conveys my frustration with the failure of judicial system to protect the black community from violence, systemic inequity, and political disenfranchisement."
At only 18-years-old, Ahmed has amassed an impressive resume.
He got his start in activism as a high school freshman, when he launched an anti-discrimination organization called Redefy, a group composed of 250 students internationally that aimed to break stereotypes using the power of social media.
He also interned for 2016 presidential candidate Martin O'Malley, volunteered with the Hilary Clinton campaign and attended and was recognized by Barack Obama at a 2015 White House dinner.
While standardized test scores do speak to his hard work, Ahmed said his unconventional essay answer was an attempt to express his passion for spurring change.
"I wanted to demonstrate that the essence of what motivates me as a learner, a member of a faith community, and a global citizen is my passion to be a part of change-making," he said.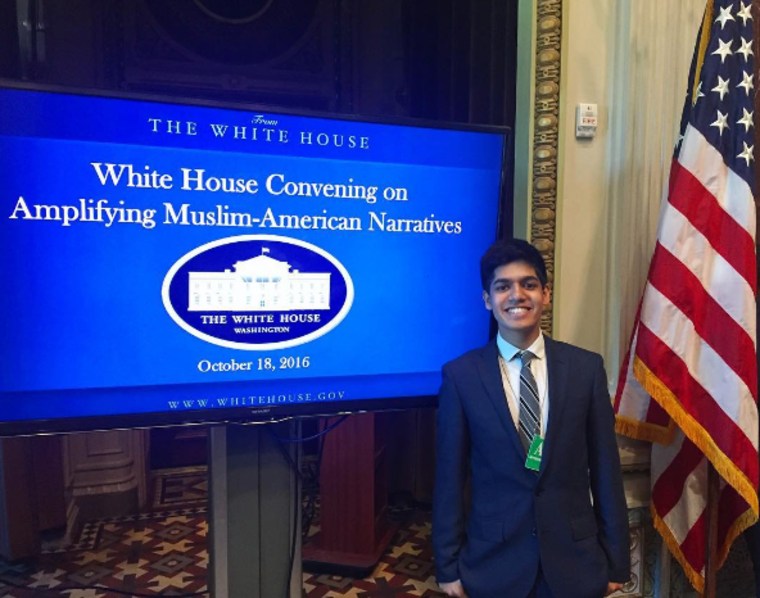 As a Muslim-American, Ahmed described himself as "an unapologetic progressive activist" and ally to the Black Lives Matter movement.
"Islamophobia has certainly been a priority of mine in my advocacy, but it is connected to the legacy of racism and oppression that the black community continues to face," he said.
Ahmed said he received an outpouring of support after posting a photo of his application, which has garnered more than 3,000 retweets, but he has also been receiving personal attacks. Some have targeted his Muslim faith.
"The power of social media has also provoked significant trolling and personal attacks. It's certainly been a hard to navigate and the vitriol is sobering," he said.
Politicians and activists, including O'Malley and Women's March organizer Linda Sarsour, took to Twitter to congratulate Ahmed on his acceptance to the California school.
Moving forward, the teen said that he plans to channel the recent attention he is receiving into the Black Lives Matter movement and to donate to Stanford's Black Community Services Center.
"It is my hope that this attention encourages and motivates people to confront the inequity that we see today," he said. "It is my hope that students, adults and people all around the world will learn about the organizations that will give them a way to be an ally and support the policy changes we need today."
Family friend Amber Khan described the teen as "extremely passionate about confronting injustice."
"He's willing to use his voice and explore the uncomfortable to create the kind of change that needs to happen," she said.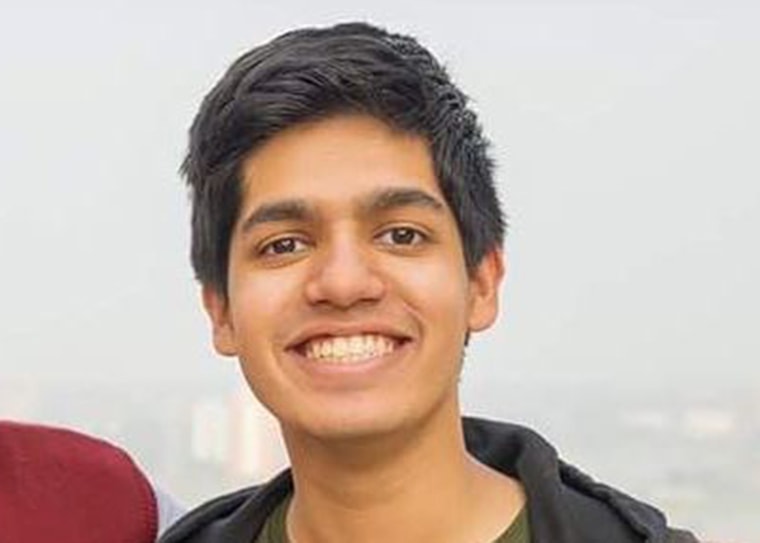 Stanford University confirmed Ahmed's acceptance to NBC News but declined to further discuss the student's application. Notably, 2016 marks the lowest number of people offered admission to the University in its history.
Of the applicant pool, university spokesman E.J. Miranda said in a March statement: "This year in particular, we are proud of the intellectual strength and incredible diversity represented by this group."
Ahmed, who was also accepted to Yale and Princeton University, has until May 1 to choose a school.
"I'm still deciding on which school I will attend," he said. "I'm blessed to the have these choices and I am looking forward to retreating to reflect and make a decision."