The 17-year-old charged with murder as a hate crime in the fatal stabbing of O'Shae Sibley, a Black gay man, is alleged to have taunted Sibley and yelled homophobic slurs before the attack, according to the criminal complaint.
He then shut off his phone and shaved his head to evade the law before turning himself into police, the Brooklyn district attorney's office said.
The teenager, who was identified in the complaint as Dmitriy Popov, has been charged with second-degree murder as a hate crime and criminal possession of a weapon. He has pleaded not guilty, his attorney said Tuesday.
Popov was identified through video, Joseph Kenny, an assistant chief at the New York Police Department's detective bureau, said at a news conference with Mayor Eric Adams over the weekend announcing the arrest. He turned himself in Friday through an arrangement with his attorney, Mark Pollard.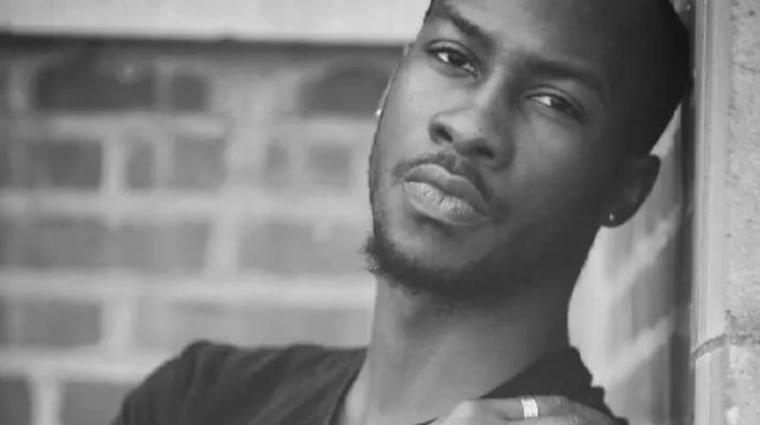 Sibley, 28, was a professional dancer and choreographer. He was returning from New Jersey to his home in Brooklyn with four friends on the evening of July 29 when they stopped at a gas station in the Midwood neighborhood, Kenny said. As they got gas, they began dancing, Kenny said, at which point, a male called out to the group and demanded that they stop.
The male is identified in court documents as Popov, whose associates are alleged to have also joined in on the demands for Sibley and his friends to stop dancing. Adams said the group had been dancing to Beyoncé's "Renaissance" album. 
According to the complaint, Popov and his associates yelled homophobic slurs, and Kenny said they also made anti-Black statements. The complaint alleges Popov and the others said, "Stop dancing here we are Muslim, get that gay s--- out of here."
"We can see on the video a heated verbal dispute quickly turns physical," Kenny said. "This results in Mr. Sibley being stabbed one time, causing his death."
The encounter lasted approximately four minutes.
Kenny said Popov pierced Sibley's chest and damaged his heart, before fleeing in a Toyota Highlander. Kenny said authorities were able to quickly identify Popov with help from other city agencies.
Popov's attorney said in an interview Tuesday that his client, who appeared in court Monday, did not pretend to be Muslim, as court documents allege.
"I can tell you unequivocally, my client denies that," Pollard said. "He's not Muslim."
Pollard said Popov is Christian and also denies having made anti-Black statements.
"He completely denies it — using any slurs," Pollard said. "He has many Black friends, and his brother is married to a Black woman. Nothing in his background makes me think he hates Black people or the LGBTQ people, and he denies that."
Kenny said the group's anti-Black and anti-gay statements led to the hate crime charge. Based on the investigation, Kenny said Saturday that only Popov would be charged.
Pollard asked that the case be moved to Family Court, a move the district attorney's office opposed. Judge Craig Walker rejected the request and ordered Popov be held without bail.
Sibley's death has resonated with many people. Beyoncé paid tribute to him in a post on her official website that read: "Rest in Power O'Shae Sibley."
Lee Soulja Simmons, executive director of the NYC Center for Black Pride, said over the weekend that he met Sibley in 2017 as a performer in an off-Broadway show about Black pride. He described him as an amazing dancer, who was part of the house and ballroom community.
"The saddest part about it is that we wrestle with death, we wrestle with hate crimes, we wrestle with people within our community constantly facing discrimination," Simmons said. "Not just because you're Black but because you represent LGBT. And the fact that he was doing nothing more but vogueing and dancing here, he did not deserve to die in that way."
Adams shared similar sentiments.
"This is a city where you are free to express yourself," Adams said. "And that expression should never end with any form of violence."