Two young men were charged Monday in the murder of an Indianapolis pastor's pregnant wife during a home invasion as court documents alleged the gunman shot her "so he wouldn't be scratched."
Larry Taylor, 18, allegedly gave his accomplices a blow-by-blow of how he killed Amanda Blackburn, 28, during the Nov. 10 burglary, according to a probable cause affidavit that cited a cooperating witness.
"Taylor stated that she charged at him and he shot her somewhere in the upper body so he would not be scratched," the affidavit says.
"Taylor then told them that he leaned over her body and shot her in the back of the head. He leaned further, looked at her face, and watched her bleed."
A short time later, Blackburn's husband, Davey, returned from working out at the gym to find his 12-weeks pregnant wife face down on the floor, nude from the waist down, and their 15-month-old son still in his crib, the documents say.
After a two-week investigation that involved DNA testing, phone tracking and shoe-leather detective work, police on Monday charges Taylor and parolee Jalen Watson, 21, with Blackburn's murder.
A third burglary suspect, Diano Gordon, 24, was held on a parole violation but has not been charged in the slaying, apparently because he did not enter the Blackburn home.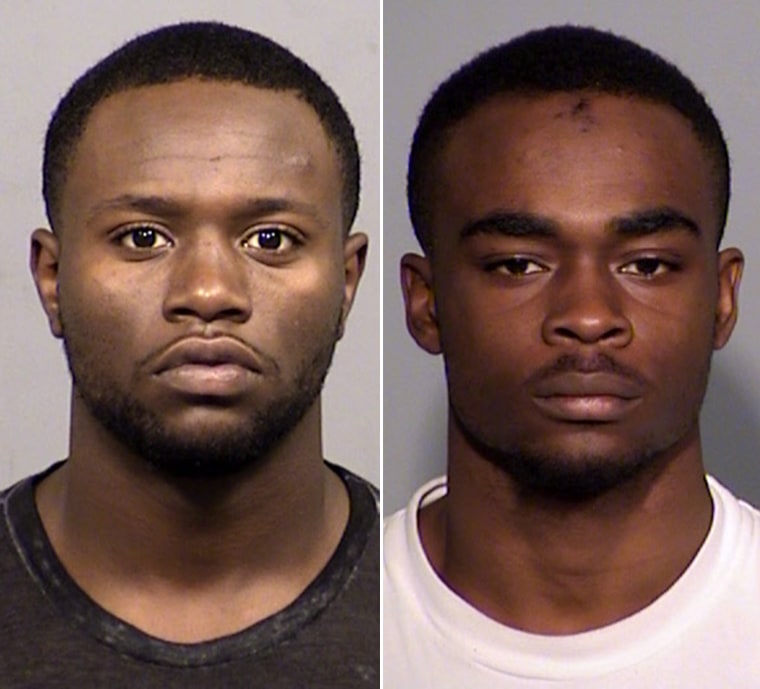 Because the victim was pregnant, prosecutors said they would consider filing additional charges tied to the fetus. Although her underwear had been removed and her shirt pulled up, they said there was no evidence to support sexual assault charges.
As the arrests were announced, Davey Blackburn issued a statement that he was "extremely relieved."
"Though everything inside of me wants to hate, be angry, and slip into despair I choose the route of forgiveness, grace and hope," he wrote.
"If there is one thing I've learned from Amanda in the 10 years we were together, it's this: Choosing to let my emotions drive my decisions is recipe for a hopeless and fruitless life. Today I am deciding to love, not hate."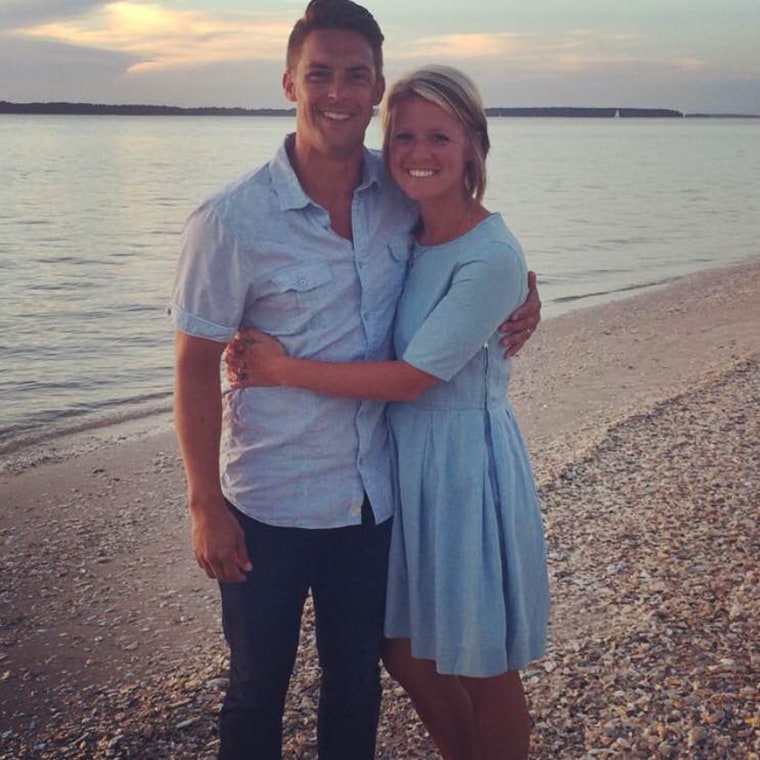 The Blackburns' home was the third targeted by Taylor, Watson and Gordon on Nov. 10, according to the court documents.
At the first predawn break-in, the thieves stole a laptop, purse and car while the resident was sleeping. While in the home, they discovered a video camera was recording them.
"Taylor wanted to kill the occupant because he was seen on camera," the affidavit said, citing the confidential witness.
Instead, the group drove to another house, broke in through a patio window and swiped four TVs, a laptop, jewelry, a bag of oranges — and a pink sweater that would eventually help police identify them, the affidavit said.
"They decided they wanted more money," the court document said.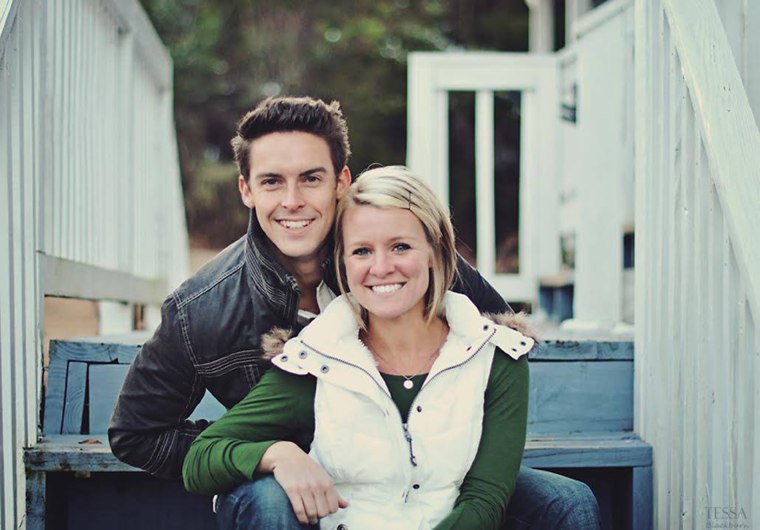 They made their way to the Blackburn house, where the husband had left the front door unlocked when he left for the gym, the papers say. Inside, they confronted Amanda Blackburn and "Taylor busted her in the mouth with his gun," Watson allegedly told his buddies when he came out.
Watson and Gordon considered taking off while Taylor was in the house, but then he came out with ATM cards and they set off in search of a cash machine, prosecutors allege. They tried and failed to get $500 out of one machine but did get $400 from another, then drove back and got Taylor, the affidavit said.
The court papers outlined the evidence amassed by police against the suspects. The most important clue: Watson's DNA was found on the pink sweater taken from the second burglary, which was then used to cover a suspect's face while he tried to withdraw cash with Blackburn's cash card.
Detectives were then able to use phone numbers that Watson and his Facebook friend Gordon has registered with parole to conduct searches of cell calls near the burglary scenes. The found they had called an unknown number, which they then traced to Backpage ads linked to Taylor, prosecutors said.
Taylor waived his right to remain silent and admitted he was near one burglary scene in search of someone named Cheese, the court papers say. He said he might have stopped in the Blackburns' neighborhood "but claimed he was so messed up he could not remember."