A person who told authorities in Kentucky that he is Timmothy Pitzen — who went missing in 2011 after his mother was found dead in an Illinois motel room — is instead a young man with a criminal record.
DNA tests indicated Thursday that the young man is not boy from Aurora, Illinois who disappeared eight years ago when he was 6 — as the man had told authorities in Campbell County, Kentucky, on Wednesday morning.
Rather authorities said the man is Brian Michael Rini, 23, of Medina, Ohio. Rini was released from jail just a few weeks ago on March 7 after serving 18 months in Ohio, according to NBC Chicago.
He told investigators in Kentucky on Wednesday that he was Timmothy Pitzen and had escaped two kidnappers, described as white males with bodybuilder physiques, according to a Sharonville, Ohio, police report.
The possibility that he was the missing boy drew national attention, including from Timmothy's family, who held out hope this might really be him.
Several police agencies including the FBI joined to work to confirm the young man's identity.
After the news that it wasn't Timmothy, police in Aurora, Illinois, where the missing boy is from, pledged to continue their search for him.
"Although we are disappointed that this turned out to be a hoax, we remain diligent in our search for Timmothy, as our missing person's case remains unsolved," the Aurora Police Department said Thursday.
Timmothy's family members said at a Thursday afternoon news conference that they remain optimistic they will someday be reunited with him. They also expressed sympathy for Rini.
"We know you are out there somewhere, Tim, and we will never stop looking for you, praying for you and loving you," said Kara Jacobs, Timmothy's maternal aunt. "We hope that everyone will join us in praying for the young man who claimed to be Timmothy Pitzen."
Alana Anderson, Timmothy's grandmother, said she had felt a mix of emotions over the previous 24 hours.
"It's been awful. We've been hopeful, frightened," she said. "It's just been exhausting."
She also asked for the public's prayers for Rini.
"I feel so sorry for the young man who has obviously had a horrible time and felt the need to say he was someone else," Anderson said. "And I hope that they can find his family."
Rini told investigators Wednesday that he was staying at a Red Roof Inn with his abductors and that after he escaped, he ran across a bridge from Ohio into Kentucky, where he was found wandering the streets, according to police.
A woman who encountered him on Wednesday morning on a Kentucky street told NBC affiliate WLWT that the young man asked her to call 911.
"I asked him what was going on, and he told me he's been kidnapped and he's been traded through all these people," the woman said, asking not to be identified. "He just wanted to go home. He needed help."
She said he looked as if he'd been beaten up and "had a really big bruise on his face."
Timmothy Pitzen disappeared while on a road trip with his mother, Amy Fry-Pitzen, 43, in May 2011.
His mother is believed to have picked up her 6-year-old son from school and taken him to a zoo and a water park in the Wisconsin Dells before she was found dead by what appeared to be suicide in a motel room in Rockford, Illinois, according to a police report and the National Center for Missing & Exploited Children.
Notes she left behind stated her son was safe but would never be found, authorities have said.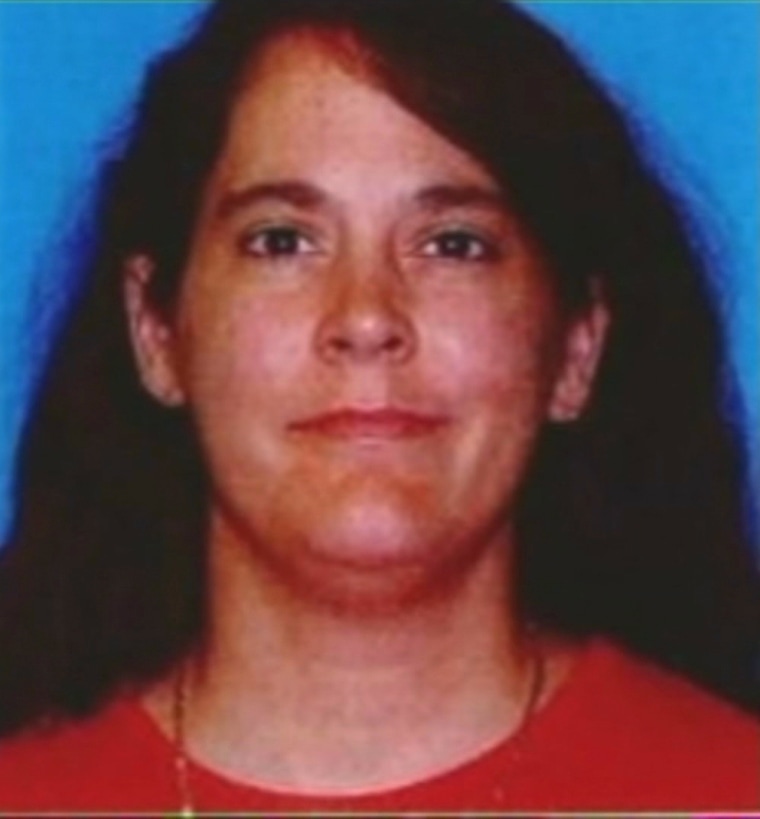 Anderson told NBC News on Wednesday that she last saw her grandson when he was 6 1/2 years old.
"His mother left me a letter and she said that he would be with people who would love him and take care of him," she said. "She felt that her life had come to an end and she was going to end her life, and she didn't want to leave him without good parenting."
Anderson said Thursday that she has never stopped thinking about her grandson.
"My prayer has always been that when he was old enough, he would find us if we couldn't find him," she said.
Court documents obtained by NBC Chicago showed Rini has been known to law enforcement in parts of Ohio for years. The 23-year-old pleaded guilty in 2015 to writing bad checks and was sentenced to three years of intensive supervision.
He was back in court in both 2016 and 2017 for violating his probation, according to court records.
He was then involved in two different criminal cases in 2017, according to NBC Chicago.
He pleaded guilty to an April 2017 incident in which he was charged with unauthorized use of a vehicle.
Just a few months after the April arrest, Rini was among a group of people who held a "tattoo party" at a $400,000 model home, where they broke in and trashed the house, authorities said. He pleaded guilty to burglary and vandalism and was just released from prison after an 18-month term.
Officials tried to serve Rini a bill for his prior fines after he was released on March 7 but could not find him at his Medina, Ohio address. The bill was returned to court on March 26, one week before Rini was discovered in Kentucky, NBC Chicago reported.