A 15-year-old girl died Sunday after a boat operated by her father hit her as she was swimming in the Ozarks, Missouri authorities and her family said, and another teen was injured.
The deadly crash happened about 4:15 p.m. CT in Table Rock Lake at Breezy Point, according to Missouri State Highway Patrol records.
The girl, who was pronounced dead at the scene, lived in O'Fallon, a St. Louis suburb about 260 miles northeast of Table Rock Lake.
A 16-year-old boy from Ballwin, another community just outside St. Louis, was taken to Cox Medical Center Branson with minor injuries, officials said.
Their names have not been released.
Christopher Johnson, 62 of O'Fallon, was operating the pontoon that "struck the swimmers then struck a rock bluff," according to the highway patrol.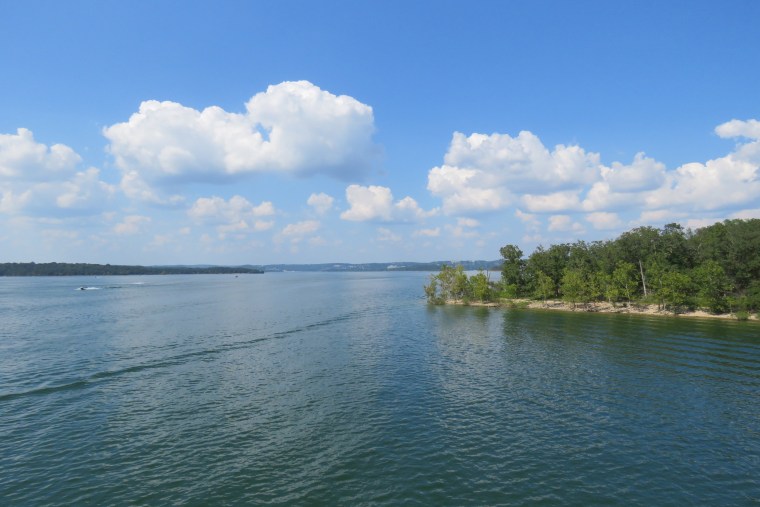 Investigators did not reveal the relationship between the boater and the swimmers.
Johnson told NBC News on Monday afternoon that the girl who was struck was his daughter. He declined to comment further.
Trooper Sam Carpenter, a highway patrol spokesman, said charges against Johnson are unlikely.
"As far as criminal acts, the subject was tested for alcohol and found to be under the state legal limit," Carpenter said in a statement Monday.
Table Rock Lake was the scene of an infamous 2018 boating accident that killed 17 people, nine from a single family.
Involuntary manslaughter charges against the tourist boat operators, who piloted the craft during a storm, are pending.