Family and friends gathered at a Little Rock church on Saturday to mourn the loss of the 15-year-old Arkansas teen fatally shot over a prank.
The funeral for Adrian DeeJay Broadway comes on the heels of a high school celebration where the popular young cheerleader would have sat on the homecoming court.
Broadway was shot in the head on Feb. 15 by 48-year-old Willie Noble after she and her friends covered his car with toilet paper, eggs, mayonnaise and leaves, Little Rock Police said.
Noble told police he fired shots in the direction of the teens in an effort to scare them but wasn't looking to strike any of the pranksters, authorities said. He is being held on a $500,000 bond at Pulaski County Jail and charged with first-degree murder, one count of a terroristic act and five counts of aggravated assault, according to jail records.
McClellan High School honored the freshman during homecoming festivities Friday. She would have taken center-stage during the game, as a member of the cheer squad and royalty in homecoming court, according to NBC affiliate KARK.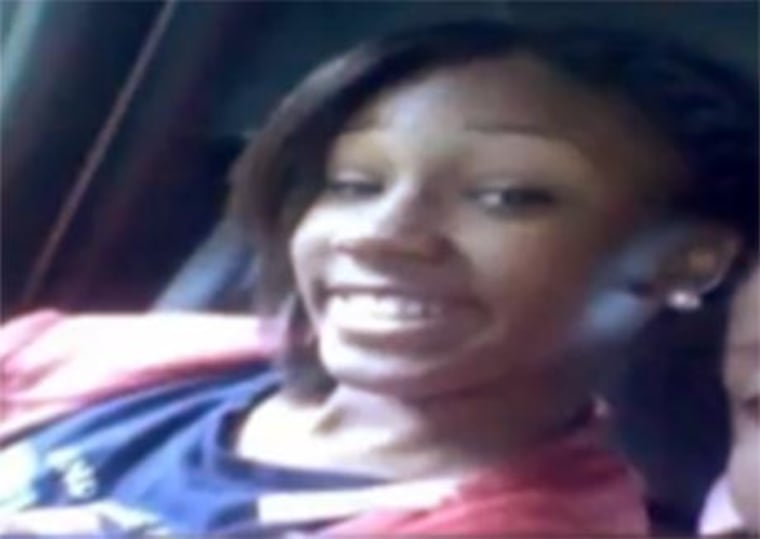 "Adrian leaves a huge gap in our students because she took up a huge space with her personality," teacher Roy Vaughn told KARK.
An empty chair decorated with a sash and flowers sat in the gym to honor the young girl, and friends shared memories during a vigil in the football stadium, KARK reported.
The funeral service was held at 11 a.m. (12 p.m. ET) at Greater Macedonia Baptist Church in Little Rock, according to her obituary.
— Mel Bailey