A teenager charged with killing four students at their Michigan high school waived a key hearing Friday, a decision that moves his case straight to a trial court, while his parents were denied a lower bond in a separate court appearance.
Prosecutors in Michigan typically have to present some evidence to show there's probable cause to send people to trial on felony charges, a low bar. Ethan Crumbley waived his right to go through that stage. He is charged as an adult with murder and other crimes.
Crumbley's court hearing lasted less than 10 minutes. His parents, James and Jennifer Crumbley, appeared in another court Friday afternoon to try to get their bond lowered to $100,000 from $500,000 and leave jail.
They have been locked up since Dec. 4, unable to meet their bond.
Prosecutors opposed the parents' request for a lower bond and noted that the elder Crumbleys were missing for hours when charges were announced Dec. 3 before police found them miles away in a Detroit art studio early the next morning.
Shannon Smith, one of the defense attorneys, had said they had planned to appear in court on Dec. 4.
The judge said Friday that given the Crumbleys' attempt to evade arrest and due to them having ties to Florida, she was denying their request for a reduced bond.
The Crumbleys are charged with involuntary manslaughter for the Nov. 30 shooting at Oxford High School, which killed four teenagers and injured others. They're accused of making a gun accessible to son Ethan Crumbley and refusing to take him home earlier that day when school counselors confronted them with distressing drawings of violence.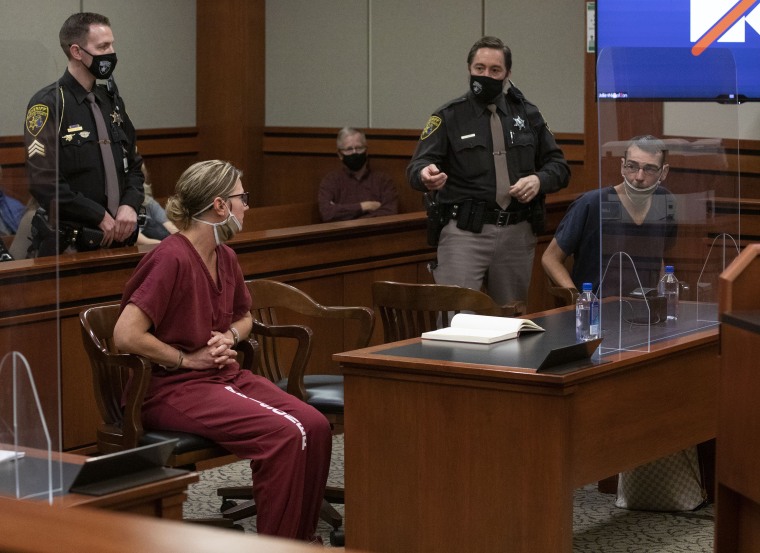 Assistant Oakland County Prosecutor Marc Keast said during Friday's hearing that the Crumbleys ignored signs that their son was displaying troubling behavior.
He said Ethan Crumbley was fascinated with firearms and violence and had "sketched out what he planned to do in his journal and his drawings."
The teen allegedly filmed a video of himself torturing and killing animals at his home, Keast said. Ethan Crumbley "kept the severed head from a bird that he had tortured and mutilated in a jar in his room for six months," the assistant prosecutor told the court.
Evidence shows, according to Keast, that Ethan Crumbley conducted searches about school shootings and firearms so often on his phone that he received "spam advertisements regarding his mental wellbeing and firearms."
But Smith and Mariell Lehman, another defense attorney, previously said in a court filing that the Crumbleys never expected "that a school shooting would take place, or that their son would be responsible."
Oxford High students are expected to return to school next week for the first time since the shooting but at a different building. The high school, roughly 30 miles north of Detroit, could reopen during the week of Jan. 23.