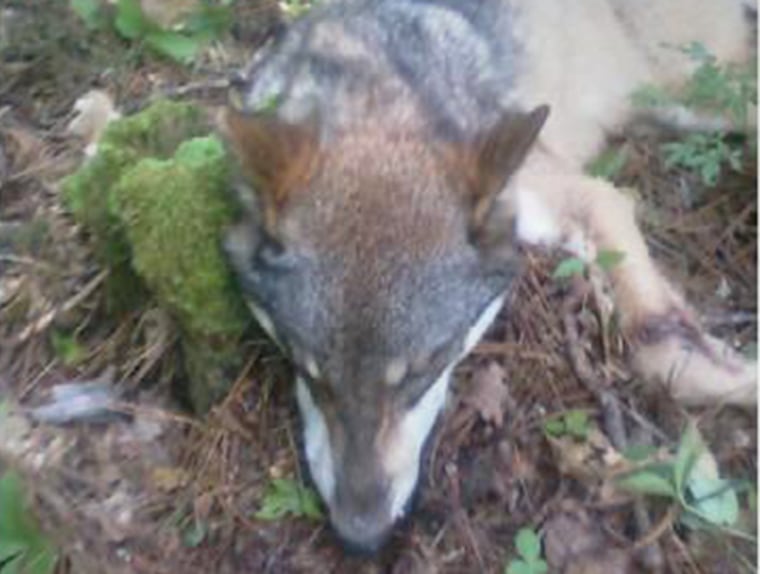 A Minnesota teenager who survived a wolf attack over the weekend may be the only person in the state to ever be involved in a mauling from a wolf, according to state officials and local media.
Noah Graham, 16, of Solway, Minn. was camping with friends from church near Lake Winnibigoshish when, while talking to his girlfriend at 4:30 a.m. Saturday, a wolf pounced and bit him in the head.
"I punched it and grabbed it and I couldn't get it off," Graham told NBC station KVLY-TV in Fargo, N.D.
Graham said he kicked and screamed at the wolf before it ran away. He quickly put a blanket on his head to try to control the bleeding while he was taken about 45 minutes to the nearest hospital. That, Graham told KVLY, was the scariest part.
He received 17 staples in his head to close a gaping wound, and a series of precautionary rabies vaccinations.
State wildlife officers believe they shot and killed the wolf that attacked Graham, but they were awaiting DNA. results to confirm it was the same animal. The wolf was also tested for rabies.
Thought dozens of nonfatal wolf attacks have been documented over the years, but there have been only two documented fatal attacks in North America. 
In 2010, schoolteacher Candice Berner, 32, was mauled by a wolf in a small Alaskan village. 
In 2005, a pack of wolves killed Kenton Joel, a 22-year-old Ontario engineering student, in the woods of northern Saskatchewan, according to government wolf experts. 
Graham said the weekend's attack has changed his views on camping.
"I probably won't sleep outside again," he told a KVLY reporter.