A girl who survived a fatal California car crash that was livestreamed on Instagram says she doesn't blame anybody for the wreck that killed the driver's younger sister — a dear friend she described as brave and smart.
"Honestly, I'm not mad at anybody and I don't blame anybody," Manuela Seja, 14, told NBC affiliate KSEE.
The driver, 18-year-old Obdulia Sanchez, was booked into the Merced County Jail on suspicion of DUI and gross vehicular manslaughter while intoxicated, according to the California Highway Patrol.
Authorities said Sanchez was driving a 2003 Buick on Friday when the car veered onto the shoulder of a road northwest of Fresno. She overcorrected, causing the car to swerve across lanes, barrel into a wire fence and overturn into a field.
The two 14-year-old passengers, who were not wearing seat belts in the backseat, were ejected from the car. Jacqueline Sanchez, 14, Obdulia's little sister, was killed. Seja survived with a leg injury, as well as cuts and bruises.
In the video recording, the driver can be seen outside the car near what appears to be her young sister's body.
"I f-----g killed my sister, OK? I know I'm going to jail for life," Obdulia Sanchez can be heard saying in the video. "This is the last thing I wanted to happen, OK? I don't f-----g care though, I'm going to hold it down. Rest in peace, sweetie. If you don't survive, I am so f-----g sorry."
Seja told the affiliate that Jacqueline Sanchez had a bright future.
"She was brave, and she was smart, and honestly, I did see her successful in the future," said Seja.
Sergio Ramos Estrada, a cousin, told NBC News the teens were preparing for a Quinceañera — a special 15th-birthday celebration — when the accident happened.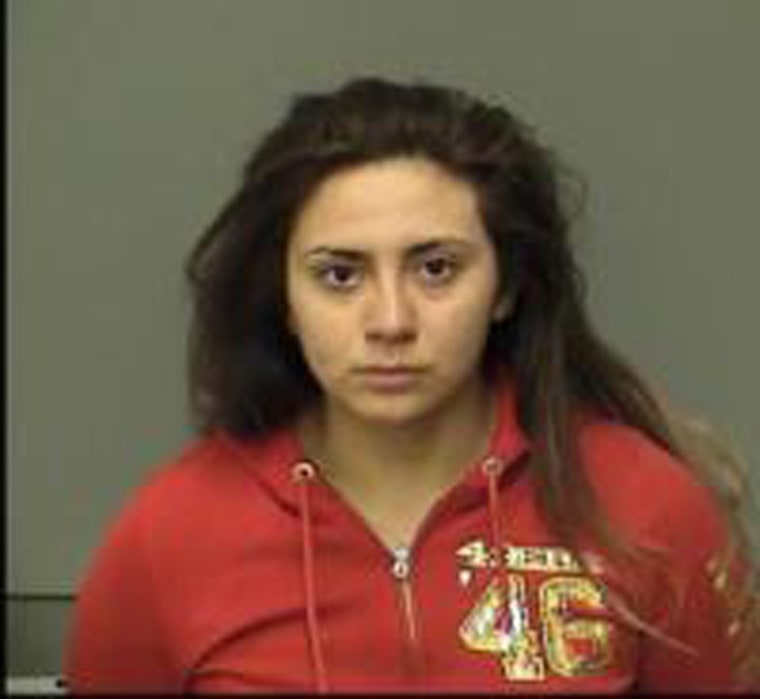 "We were going to go to her house the next day to celebrate her Quinceañera and unfortunately that happened," Ramos Estrada said. The CHP is examining the video as part of the investigation.
Sanchez is currently being held on a $300,000 bond at the John Latoracca Correctional Facility in Merced.
In an email to NBC News, an Instagram spokesperson said the platform is working to improve its live video feature.
Related: Cleveland Shooting Highlights Facebook's Responsibility in Policing Depraved Videos
"We're deeply saddened by this tragedy," the statement says. "We urge people to use our reporting tools if they see any content or behavior that puts anyone's safety at risk. We want to interrupt these streams as quickly as possible when they're reported to us, and we will also notify law enforcement if we see a threat that requires an immediate response. We suggest people contact emergency services if they become aware of a situation where the authorities can help."
The spokesperson declined to specify how long the video was accessible on the site.
Social media giants such as Instagram have come under fire for hosting violent or disturbing videos and imagery since users were given the ability to livestream.