As he was being arrested Monday, a 19-year-old man suspected of killing two people and injuring five others in San Antonio promoted his Instagram account to reporters.
The man, Kieran Christopher Williams, is facing capital murder charges in the fatal shooting Sunday during a concert inside a club, San Antonio police said Monday. Detectives think that at least one of the victims knew the attacker and that the incident was not random, but police did not detail a motive.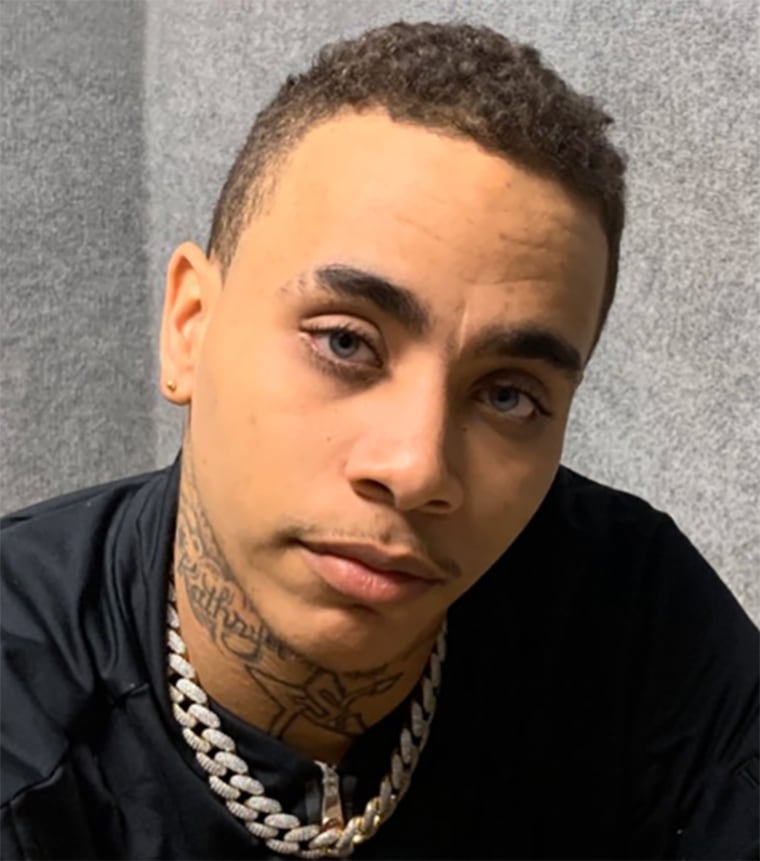 Williams promoted his social media account as officials walked him in handcuffs in front of news cameras, NBC affiliate WOAI reported.
"That's me, I'm an upcoming artist," Williams said after reciting his Instagram handle to reporters.
Williams said he was acting in self-defense.
"He told me he was gonna kill me," Williams said, according to WOAI. "He told me 'cause I bumped into him, he was gonna kill me."
It's unclear which of the victims Williams was referring to. Williams said that he was targeted and that someone pulled a gun on him but didn't get the chance to shoot.
"On the cool, I regret everything that I did," Williams said
Download the NBC News app for breaking news
The Bexar County medical examiner identified the men who were killed as Robert Martinez, 21, and Alejandro Robles, 25, police said.
The five other people who were shot were expected to recover but have not been identified. One victim was a 46-year-old woman, and the others are 16 to 19 years old, police said.
Arrest records for Williams were not immediately available, and it is unclear whether he has an attorney.