A teenager in Lancaster, California, who may have died from the coronavirus last week, was turned away from an urgent care because he did not have health insurance, the city's mayor said.
In a video posted to YouTube on Wednesday, Lancaster Mayor R. Rex Parris said the 17-year-old had been sick for a few days and had no previous health conditions.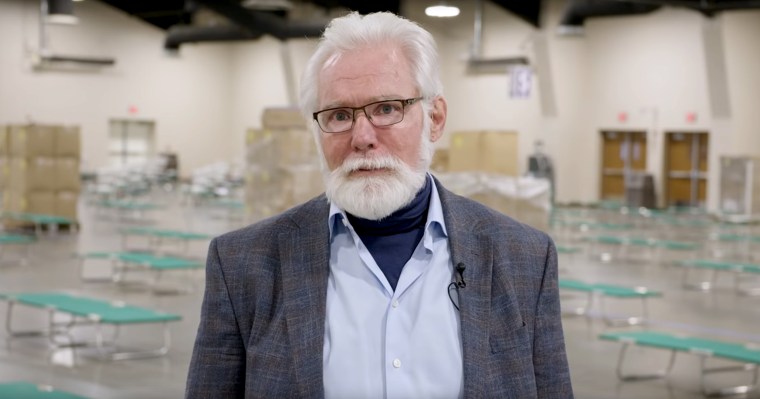 "The Friday before he died, he was healthy. He was socializing with his friends," Parris said. "By Wednesday, he was dead."
Parris said the teen went to an urgent care March 18.
"He did not have insurance, so they did not treat him," Parris said, adding the boy was sent to a hospital.
En route, he went into cardiac arrest, according to the mayor. When the teen got to the hospital, he was revived and kept alive for six hours. But, it was too late, the mayor said.
"We've learned that once you go into respiratory issues, you have trouble breathing, you're short of breath and you have a fever, that is the time to get medical treatment without delay," Parris said.
The Los Angeles County Department of Public Health initially said the teen died from COVID-19, the disease caused by the coronavirus, but later backtracked. In a statement Tuesday, public health officials said his death will require further evaluation by the Centers for Disease Control and Prevention.
"Though early tests indicated a positive result for COVID-19, the case is complex and there may be an alternate explanation for this fatality," the statement said. "Patient privacy prevents our offering further details at this time."
Parris did not immediately return a request for an interview Friday.
NBC News was referred by the Los Angeles County Medical Examiner's Office to the county's office of emergency management for comment on the teen's cause of death. A spokesman said a cause of death would be determined by the CDC.
More than 4,000 cases of the coronavirus had been reported in California as of Friday afternoon.