An 18-year-old Mississippi pageant contestant and aspiring pilot died after the single-engine plane she was flying crashed on a golf course near a small airport owned by the University of Mississippi.
Lake Little was performing "touch and go" takeoffs and landings at the University-Oxford Airport on Saturday afternoon when the Civil Air Patrol-affiliated plane went down in the nearby Ole Miss Golf Course, University of Mississippi spokesperson Rod Guajardo said.
Little suffered serious burns and was airlifted to a Memphis-area trauma center, where she died from her wounds, Guajardo said. No one on the ground was injured.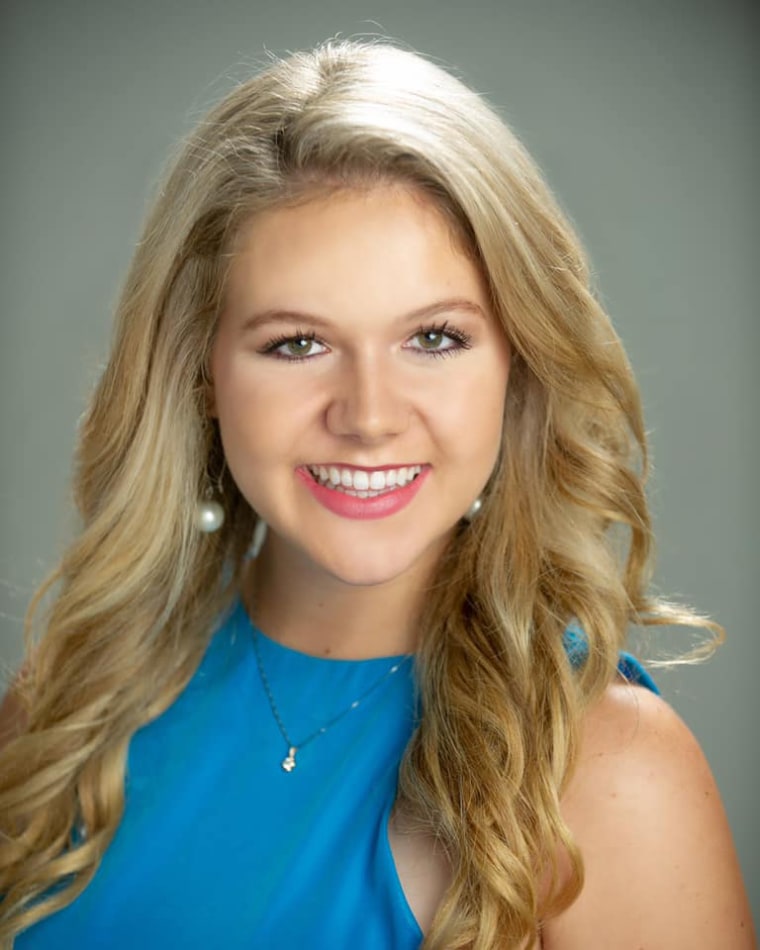 Her brother, Patton Little, told NBC affiliate WMC that she loved to serve others. He said she had been on several aid trips to Belize and recently enlisted in the Air National Guard.
"She was a great sister. She was a great person. She was one of a kind," he said.
The maneuvers Lake Little was performing Saturday were a part of one of the last tests she would have to complete before earning her pilot's license, her brother said.
The National Transportation Safety Board and the Federal Aviation Administration will investigate the crash.
Golfer Brian Rippee told WMC that he saw the plane lose altitude, and then it "just came straight down and hit a tree." He said golfers ran over to help as flames engulfed the cockpit.
Little was the daughter of Starkville Alderman David Little, and was slated to compete later this month in the Mississippi Miss Hospitality Pageant, according to the MS Municipal League and the Miss Hospitality website.
She had recently graduated from Starkville Academy and was studying speech pathology and audiology at the University of Southern Mississippi, according to her pageant profile. She aspired to "one day open her own speech pathology clinic to help children and the elderly" while also pursuing a career as a pilot for FedEx, the profile said.
She was also the founder of an organization called "Reading Matters" that has helped hundreds of children throughout the state, the profile said.
"The loss of such a bright, shining young life is devastating, and our entire organization is heartbroken," a statement from Miss Hospitality's pageant organizers said. "Through her grace, intelligence, and passion for her community and state, Lake epitomized the highest virtues of Miss Hospitality. Her light will forever shine as an incredible example to us all."
Gov. Phil Bryant wrote on Twitter that "a beautiful light has passed from this world far too soon."
"Deborah and I pray the dear Lord would assuage the pain and grief of her parents and family," he said.